Donald Trump says Republicans are 'going strongly for big tax cuts'
President announces new direction after forced back down on healthcare bill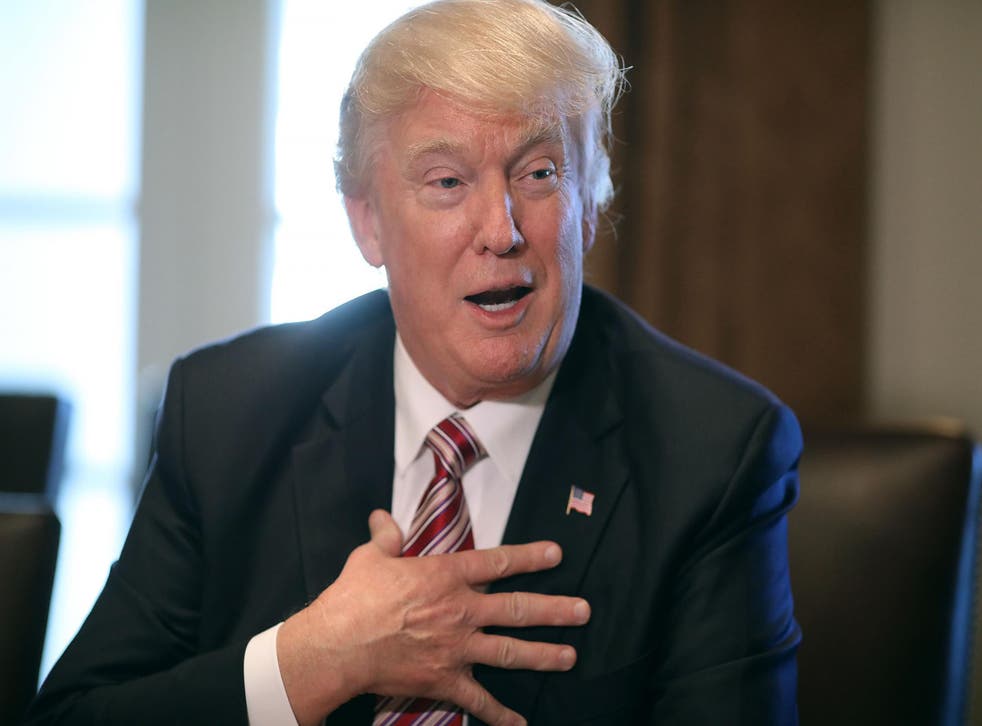 Donald Trump has said that Republicans will go "very, very strongly for big tax cuts and tax reform", after failing to get enough support for a controversial health bill that would have dismantled Obamacare.
Mr Trump insisted his humiliating back-down would benefit his administration in the long term and would provide it with longer to gather backers for the controversial bill.
Instead, he said he would turn his attention to taxation, an issue he said, "I've always liked".
Details of Mr Trump's tax plans had been expected in May, according to his budget director Mick Mulvany, but Friday's statements suggest Americans may have news of the changes sooner.
Mr Trump also used the press conference to claim that "Obamacare will explode" and "cease to exist".
Mr Trump claimed that "I've been saying for the last year and a half that the best thing we can do politically speaking is let Obamacare explode. It's exploding right now."
More follows...
Register for free to continue reading
Registration is a free and easy way to support our truly independent journalism
By registering, you will also enjoy limited access to Premium articles, exclusive newsletters, commenting, and virtual events with our leading journalists
Already have an account? sign in
Register for free to continue reading
Registration is a free and easy way to support our truly independent journalism
By registering, you will also enjoy limited access to Premium articles, exclusive newsletters, commenting, and virtual events with our leading journalists
Already have an account? sign in
Join our new commenting forum
Join thought-provoking conversations, follow other Independent readers and see their replies