Donald Trump's team 'declined training course on ethics and management'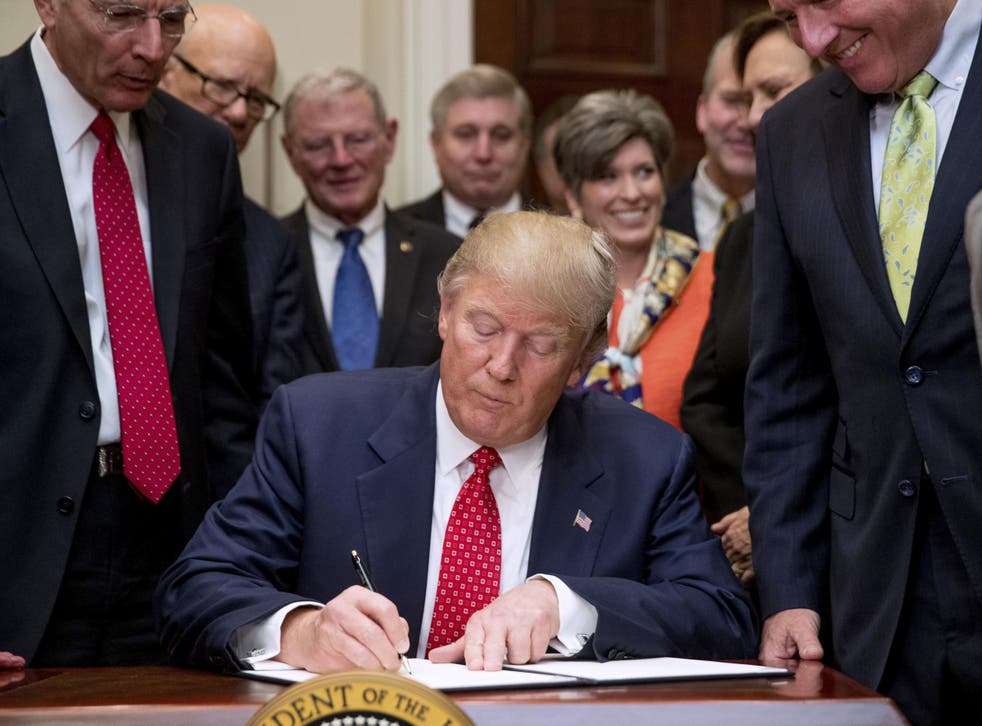 Donald Trump's team rejected the opportunity to take part in an ethics course for cabinet nominees and senior White House staff, leaked documents have reportedly revealed.
The course, part of a programme designed to give incoming presidents and their teams a grounding in the skills of governing, would have provided advice on leadership, ethics and management.
It was rejected by Mr Trump's team because they were focused on other issues, according to documents seen by Politico.
The information provided during the programme could have helped the Trump Administration with a number of issues it appears to have struggled with, including executive orders, Senate confirmation hearings for nominees and dealing with media scrutiny.
However, the training was never provided because Mr Trump's transition team said it did not meet their "current needs".
The revelation was made in a letter sent on 10 January by Matthew Gormley, a contracting officer at the US General Services Administration (GSA) – a government agency that helps support the logistics of government.
"It has been determined that the requirements as defined in the RFQ do not accurately reflect the current needs of the Presidential Transition Team," Mr Gormley wrote in a note to companies that had bid to offer the training. wrote:
The controversial orders Donald Trump has already issued

Show all 9
In a notice announcing the cancellation of the programme, the agency said: "As a result of a change in Presidential Transition Team leadership after the Nov. 8, 2016, election, there have been changes in the PTT's goals for the political appointee orientation program."
It is unclear whether the Transition Team arranged any other ethics or management training for its staff and nominees.
The first weeks of Mr Trump's presidency have been dogged by a series of scandals and mishaps. Within a week of taking office, the Republican's executive order on immigration reform was blocked by the courts after being ruled unlawful, amid chaos over how it should be enforced.
Days later, Mr Trump's national security adviser, Michael Flynn, was forced to resign after it emerged he had misled colleagues, including Vice President Mike Pence, about the nature of his conversations with Russian officials.
Mr Flynn had insisted he had not discussed the issue of sanctions against Russia with Sergey Kislyak, Moscow's ambassador to the US, but intelligence intercepts later showed this was untrue.
Jeff Sessions says under oath that he has not had any contact with Russia
And Mr Trump's attorney general, Jeff Sessions, is facing calls to resign after reports he also twice met with Mr Kislyak during the election campaign.
In January Mr Sessions told a Senate committee he had not had any communication with Russian representatives.
After the Washington Post claimed two meetings had, in fact, taken place, Mr Sessions said on Thursday that he had not met with "any Russians at any time to discuss any political campaign".
"I have no idea what this allegation is about. It is false", he added.
Join our new commenting forum
Join thought-provoking conversations, follow other Independent readers and see their replies