Zero evidence for Donald Trump's wiretap claim in Justice Department review, house intelligence chairman says
Devin Nunes repeats that he does not believe wiretapping took place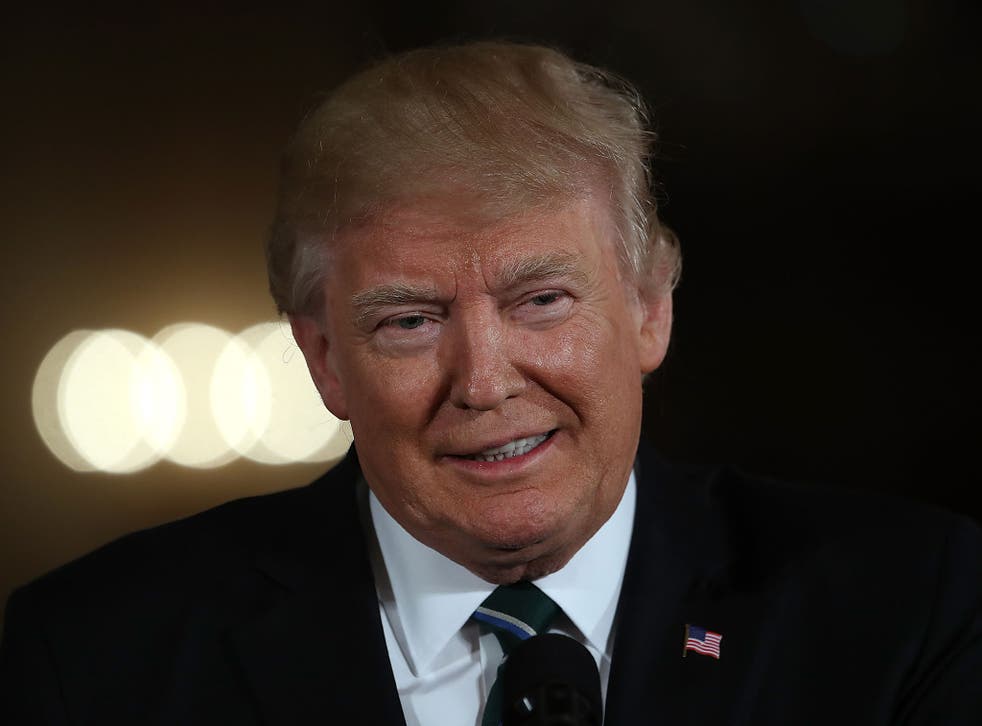 A review of Justice Department documents indicates there is no evidence behind Donald Trump's claim Trump Tower was wiretapped, the House intelligence committee chairman has said.
The President has defiantly refused to back down from his explosive claim that Barack Obama wiretapped his phones.
He also sidestepped any blame for the White House decision to highlight an unverified report that Britain helped carry out the alleged surveillance.
Mr Trump's unproven allegations against his predecessor have left him increasingly isolated, with fellow Republican as well as Democratic lawmakers saying they've seen nothing from intelligence agencies to support his claim.
But Mr Trump, who rarely admits he's wrong, has been unmoved, leaving his advisers in the untenable position of defending the President without any credible evidence.
Trump: 'Wiretapping' covers a whole range of things
"I don't know the basis for President Trump's assertion," US Senator Susan Collins, a Republican, said on NBC's Meet the Press programme. "I do believe he owes us that explanation."
Ms Collins said she supported Mr Trump as President, but she wouldn't side with him if he "misstated what the facts are."
FBI Director James Comey is expected to be asked about Mr Trump's claims when he testifies at a rare public hearing on Monday about alleged Russian meddling in the 2016 presidential election.
Russia has denied the assertion it was involved in hacked emails and other attempts to influence the race.
Representative Adam Schiff, the top Democrat on the House Intelligence Committee holding the hearing, called Mr Trump's claims "patently false" and said he expected Comey to say as much on Monday.
Republican Representative Devin Nunes, who leads the House intelligence panel, said after receiving the Justice Department documents, he saw no evidence of wiretapping.
Last week, White House spokesman Sean Spicer turned to a Fox News analyst's contention GCHQ had helped Mr Obama wiretap Trump Tower.
Fox News anchor Shepard Smith said the network could not independently verify the reports from Andrew Napolitano, a former judge and commentator who has met with Mr Trump.
GCHQ vigorously denied the charges in a rare public statement, saying the report was "utterly ridiculous and should be ignored."
In pictures: Protests, pomp and Donald Trump

Show all 30
Mr Nunes said a leak involving Mr Trump's former aide Michael Flynn was "the one crime we know" of in his investigation into accusations of Russian interference in the US election.
"The one crime we know that's been committed is that one: the leaking of someone's name ..."Mr Nunes told Fox News.
He said the panel was investigating whether other names were leaked.
The Press Association contributed to this report
Join our new commenting forum
Join thought-provoking conversations, follow other Independent readers and see their replies