Former Bush attorney general says he believes there was surveillance on Trump Tower
Michael Mukasey says the FBI always monitors people they think are acting as a foreign agent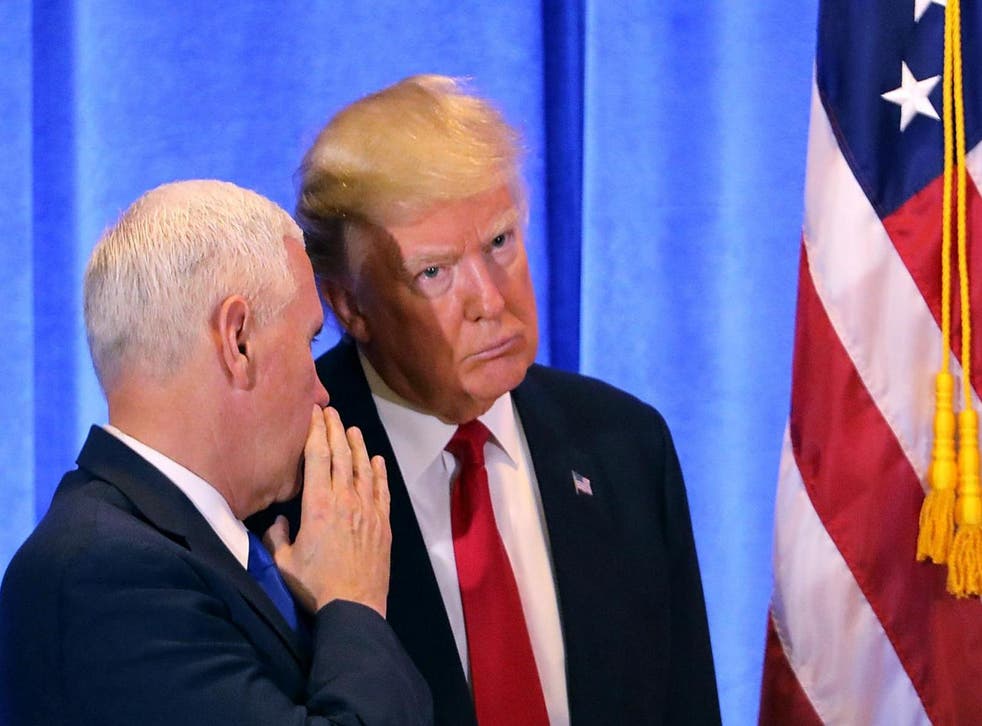 Former Attorney General Michael Mukasey has said it is likely there was surveillance on Trump Tower but the order is unlikely to have come from the White House.
Mr Mukasey, who served under George W Bush between 2007 and 2009, said it is likely that the FBI would have monitored Trump Tower but it would have been authorised by the Attorney General or the Justice Department rather than Barack Obama himself.
He told ABC News: "It means there must have been a basis to believe that somebody in Trump Tower may have been acting as an agent of the Russians for whatever purpose – not necessarily the election – but for some purpose."
The lawyer said it was common for the FBI to keep track of people who act, or appear to act, as an agent of a foreign government.
"They keep track of people who act as agents of the Chinese, the Russians, the Israelis, everybody", he explained.
The White House doubled down on the allegations, which Mr Obama has denied, on Sunday when it called for an investigation by Congress but refused to provide any evidence to back up the claim.
Mr Trump tweeted about the allegations on Saturday but they appear to have come from a report by alt-right website Breitbart on Friday which also did not provide any evidence.
It comes as the scandal over his administration's links to the Kremlin reared its head once more after his Attorney General Jeff Sessions was found to have met with the Russian ambassador during the election campaign.
The controversial orders Donald Trump has already issued

Show all 9
Mr Sessions, who has since recused himself from the investigation into apparent Russian interference in last year's presidential election election by Justice Department, told Congress – under oath – he had no dealings with Russia during the campaign.
The former Alabama senator was a key advisor on foreign policy during Mr Trump's campaign and served as vice-chairman of his transition team.
The question of Russian meddling has haunted the Trump administration since his surprise victory in November.
Russian hackers were widely blamed for the leak of a series of damaging emails exchange between leading members of the Democratic National Committee (DNC).
In the days following the leak, Mr Trump gleefully called for Russian agents to hack in his rival Hillary Clinton's emails from the time she was Secretary of State.
He later denied having ever met Russian President Vladimir Putin despite footage from TV interviews he had conducted in October 2015 where he said they had "got along great" when they met.
Register for free to continue reading
Registration is a free and easy way to support our truly independent journalism
By registering, you will also enjoy limited access to Premium articles, exclusive newsletters, commenting, and virtual events with our leading journalists
Already have an account? sign in
Register for free to continue reading
Registration is a free and easy way to support our truly independent journalism
By registering, you will also enjoy limited access to Premium articles, exclusive newsletters, commenting, and virtual events with our leading journalists
Already have an account? sign in
Join our new commenting forum
Join thought-provoking conversations, follow other Independent readers and see their replies