Donald Trump says he would consider rejoining TPP 'if we made a much better deal'
One of Mr Trump's first acts as president had been to pull America out of the 12-nation trade pact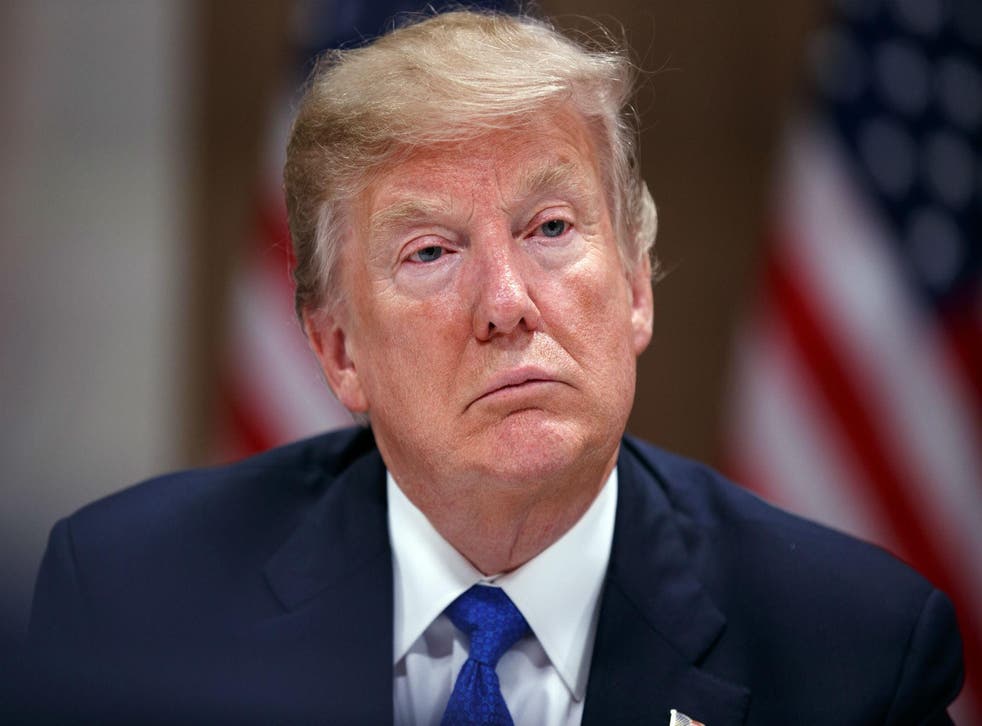 President Donald Trump has for the first time reopened the door to the possibility of the US rejoining the Trans-Pacific Partnership – almost exactly a year after he withdrew the country from the landmark trade pact.
"I'll give you a big story. I would do TPP if we made a much better deal than we had," Mr Trump told CNBC on the sidelines of the World Economic Forum in Davos.
"I would do TPP if we were able to make a substantially better deal. The deal was terrible, the way it was structured was terrible. If we did a substantially better deal, I would be open to TPP," he said.
One of Mr Trump's first acts as president had been to pull America out of the 12-nation pact with Pacific Rim countries. At the time, the deal – which was negotiated by the Obama administration – seemed unlikely to pass Congress.
In its place, Mr Trump said, he would "negotiate fair bilateral trade deals that bring jobs and industry back".
But despite Mr Trump's decision to not participate, the TPP is not dead.
Donald Trump's first year: in pictures

Show all 29
Canadian Prime Minister Justin Trudeau announced earlier this week that Canada – along with the 10 other remaining countries in the TPP – would work toward creating a revised trade agreement.
During his campaign and since becoming president, Mr Trump has often complained about how trade agreements have failed to prevent other countries from stealing US jobs.
While the US did lose about 5.6m manufacturing jobs between 2000 and 2010, 85 per cent of these jobs losses are attributable to technological change – largely automation – rather than international trade, according to a study by the Center for Business and Economic Research at Ball State University.
Mr Trump also reiterated during his interview on Thursday that he may still terminate the North American Free Trade Agreement if the US cannot reach what he considers to be a better deal during ongoing negotiations.
"I think we have a good chance, but we'll see what happens," he said of whether the US could reach an agreement to stay in the three-nation pact with Canada and Mexico.
Join our new commenting forum
Join thought-provoking conversations, follow other Independent readers and see their replies