Donald Trump running the most dishonest White House ever, says historian
'This is the kind of thing you see when you're dealing with a malignant narcissist'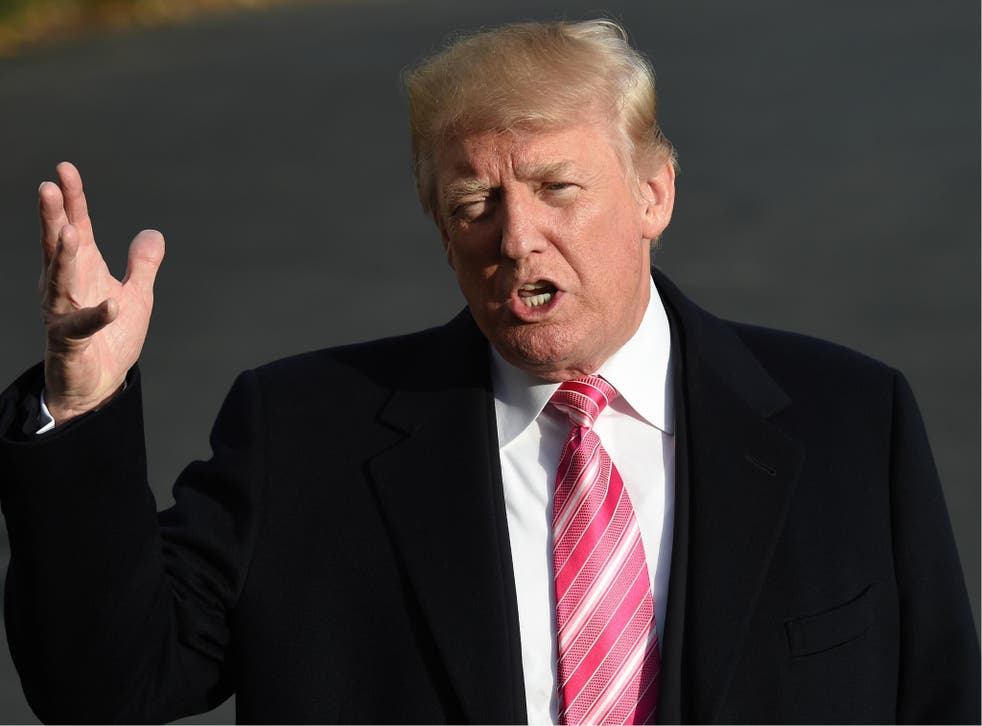 Donald Trump's lies have created an administration "comfortable with corruption", a historian who studies past presidencies has said.
Robert Dallek, who has written a number of books including Franklin Roosevelt: A Political Life, believes the current administration ranks as one of the most corrupt in US history.
"Trump is the head of government, and people know they can get away with things," he said in an interview with Vox.
Donald Trump says 'Im the only one who matters'
"Like Nixon, Trump has created a culture in his administration in which people feel comfortable with corruption."
Asked whether the Trump administration was the most dishonest he had ever seen or studied, he replied: "Yes. Politicians lie, but this is different."
Listing examples of corruption in the White House - including the indictment of Mr Trump's former campaign manager Paul Manafort and his son-in-law Jared Kushner's failure to disclose $1 billion in loans connected to his real estate company - Mr Dallek said the President's habit of lying was to blame.
"Again, Trump's lying is a big facilitator of all this corruption. This is a guy who will look right into the camera and lie without any hesitation at all.
"It's hard to overstate what kind of tone that sets in an administration; it makes everyone more comfortable when they lie, when they deceive, when they cover things up," he said.
Mr Dallek went on to describe the President as a "pathological" liar.
"This is the kind of thing you see when you're dealing with a malignant narcissist, someone who believes everything revolves around him," he said.
Trump-Russia investigation: who has been charged in the Mueller probe
Scandals have rocked the White House throughout history, the historian said, making reference to former president Richard Nixon and Watergate and pointing out that Bill Clinton lied "shamelessly" during his presidency.
But Mr Trump's administration is still a "low point in our history", Mr Dallek said.
World news in pictures

Show all 50
"Presidents have been accused of bribery and shady gift-giving. So it's not entirely unique to see scandals subsume a White House.
"But the shamelessness of this administration, the dishonesty, the total indifference to facts, is something I haven't seen before — at least not this blatant."
He described the current situation in the US as "unique", as the Mr Trump "sets the tone" for corruption, rather than a "lack of oversight".
"He encourages it, really. The fish rots from the head, and the stench of this administration starts at the very top."
Join our new commenting forum
Join thought-provoking conversations, follow other Independent readers and see their replies