Donald Trump 'will not be president,' says Barack Obama
'And the reason is because I have a lot of faith in the American people,' says Mr Obama
Serina Sandhu
Wednesday 17 February 2016 09:33 Comments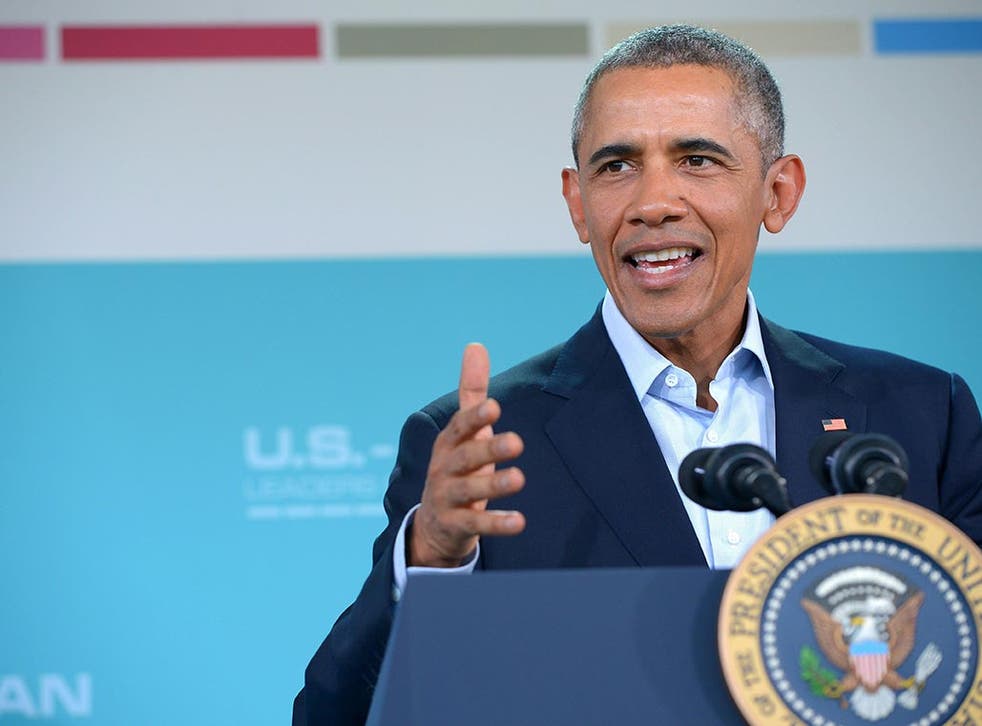 Voters will not elect Donald Trump as president of the United States because they will "make a sensible choice in the end," President Barack Obama has said.
Speaking after hosting the Asean economic summit in California, Mr Obama said: "I continue to believe that Mr Trump will not be president. And the reason is because I have a lot of faith in the American people."
He said voters recognised that being president was a "serious job", unlike hosting a reality TV show. Mr Trump, a businessman, hosted the US version of The Apprentice from 2004 to 2015.
US voters would "make a sensible choice in the end," said Mr Obama, who is in his second term as president.
But Mr Obama said the views of all the Republican candidates during the primaries and debates, particularly their comments regarding Muslims, immigration and climate change, were troubling people in other countries.
"This is not just Mr Trump," he said.
Mr Trump has said Muslims should be temporarily banned from entering the US and in September 2015, retired neurosurgeon Ben Carson said he would not advocate electing a Muslim as president.
Donald Trump's most controversial quotes

Show all 14
Mr Trump said Mr Obama's doubt over his chance of making it to the White House came as a "great compliment" given he had "done such a bad job" during his presidency.
"You look at our budgets, you look at our spending, we can't beat [Isis]. Obamacare is terrible… Our borders are like Swiss cheese," said the 69-year-old, who is currently predicted to win the Republican primary in South Carolina on Saturday. A CNN poll shows he is expected to sweep 38 per cent of the votes, followed by Ted Cruz with 22 per cent.
Mr Trump added that Mr Obama would have been a "one-term president" had he ran in the previous presidential race.
Additional reporting by PA
Register for free to continue reading
Registration is a free and easy way to support our truly independent journalism
By registering, you will also enjoy limited access to Premium articles, exclusive newsletters, commenting, and virtual events with our leading journalists
Already have an account? sign in
Join our new commenting forum
Join thought-provoking conversations, follow other Independent readers and see their replies