Donald Trump won because Democrat voters failed to turn out, early election results indicate
Mr Trump got fewer overall votes than Mitt Romney managed to gather in his losing election campaign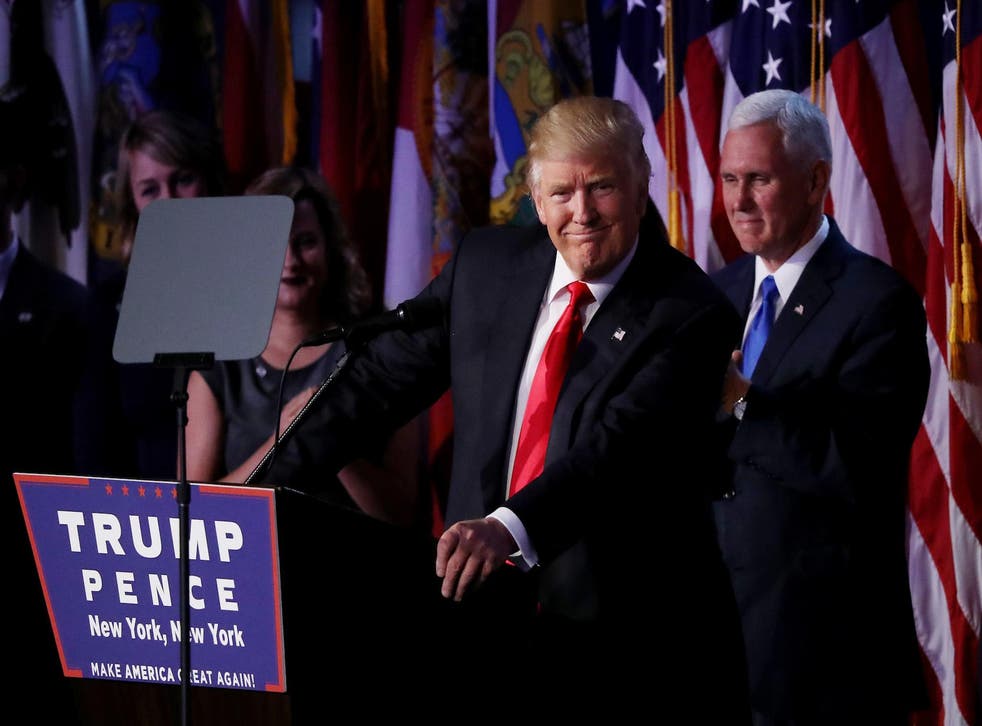 Donald Trump didn't win the election so much as Hillary Clinton lost it.
The new President-elect didn't actually generate any more votes than he was expected to, or than other candidates have in the past. He had fewer votes than the Republican candidates generated in the last two elections, overall – and both of those candidates, Mitt Romney and John McCain, lost fairly decisively.
Instead, Mr Trump's win was mostly decided by plunging Democrat votes, not by the fact that he had received strong support – which he failed to do.
In Barack Obama's first election, he was able to pick up nearly 70 million votes; in his second, that dropped to around 66 million. This time around, Hillary Clinton's support looks set not even to reach 60 million – far fewer than the number of people who voted for Barack Obama.
US Presidential election: key moments in pictures

Show all 12
Even at that much reduced level, Ms Clinton's popular support appears to be stronger than Mr Trump's. Mr Trump also seems to have seen a reduction in the number of people voting for him, when compared with previous elections, bringing in fewer votes than recent presidential candidates.
But the latter is moving into the White House because of the arrangement of the electoral college, in which he has scored many more votes.
Register for free to continue reading
Registration is a free and easy way to support our truly independent journalism
By registering, you will also enjoy limited access to Premium articles, exclusive newsletters, commenting, and virtual events with our leading journalists
Already have an account? sign in
Register for free to continue reading
Registration is a free and easy way to support our truly independent journalism
By registering, you will also enjoy limited access to Premium articles, exclusive newsletters, commenting, and virtual events with our leading journalists
Already have an account? sign in
Join our new commenting forum
Join thought-provoking conversations, follow other Independent readers and see their replies