Donald Trump insulted women for the 'purpose of entertainment' while on The Apprentice
Trump has overtly insulted a number of women – including Fox's Megyn Kelly, Carly Fiorina, and Heidi Cruz – since he announced his candidacy in June 2015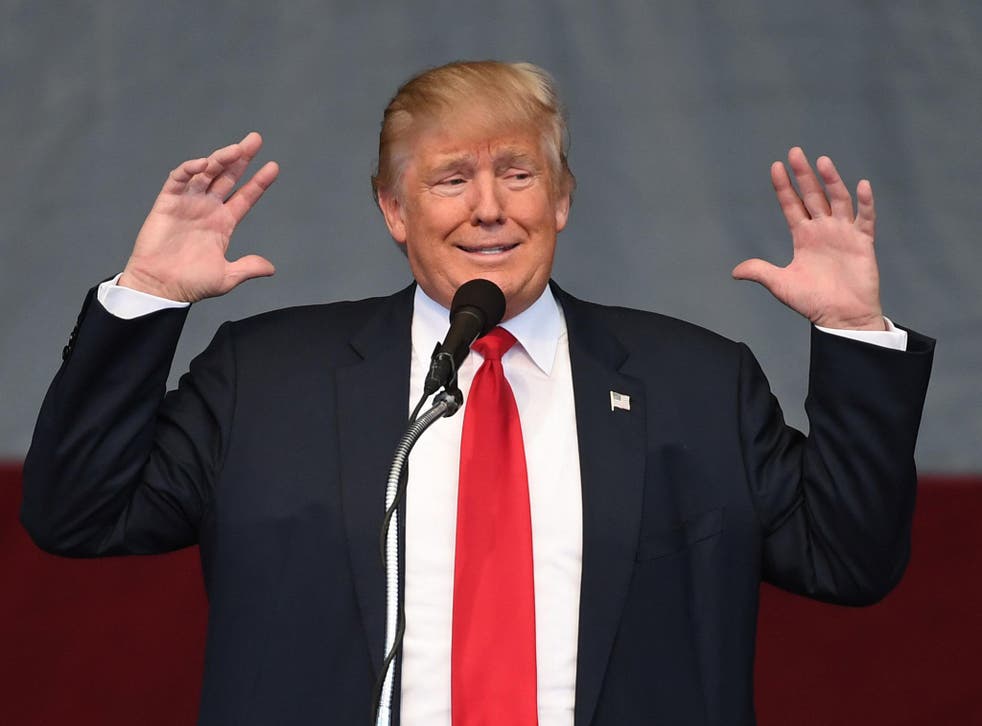 All of the offensive comments Donald Trump has made about women over the last decade was all part of an elaborate performance in service of the character he played on The Apprentice – at least, that is what he said in a recent interview.
The Republican presidential nominee has received harsh criticism from his Democratic rival, Hillary Clinton, for calling his insulting remarks toward women. In the past he has called women "pigs", "fat", "ugly", and "slobs". He sparked a massive uproar after he said Fox News' Megyn Kelly had "blood coming out of her wherever" when she pressed him at the first Republican debate last year.
But Mr Trump walked back his comments in an interview with KSNV on Wednesday.
"Do you understand the concern from parents of younger girls that some of the wording that you've used to talk about attractiveness or unattractiveness might make it more difficult for girls struggling with their body image and the pressure to be model-perfect?" reporter Jim Snyder asked Mr Trump.
Donald Trump's most controversial quotes

Show all 14
"Sure I do. And you know, a lot of this is done in the entertainment business. I'm being interviewed for Apprentice long before I ever thought in terms of running for office," the reality TV star said. "But a lot of that was done for the purpose of entertainment."
He continued: "I can tell you this: There is nobody – nobody – that has more respect for women than I do."
When asked about whether or not he will try to tone down those remarks in his final month as a presidential candidate, he reiterated his reasoning.
15-year-old girl: I see with my own eyes the damage Donald Trump does when he talks about women
"Well, it's not a question of trying. It's very easy," Mr Trump said. "But you know, you're in the entertainment business. You're doing The Apprentice. You have one of the top shows on television. And you say things differently for a reason."
Since he launched his campaign in June 2015, Mr Trump not only insulted Ms Kelly, but also one of his opponents, Carly Fiorina, and Ted Cruz's wife, Heidi.
In March, Mr Trump shared a tweet that juxtaposed an unflattering photo of Ms Cruz with a glamour shot of his wife, Melania.
In a September interview with Rolling Stone, Mr Trump took aim at Ms Fiorina, the former chief executive of Hewlett-Packard.
"Look at that face!" he said. "Would anyone vote for that? Can you imagine that, the face of our next president?"