Former Facebook employees regret working for company as Russia election probe continues: 'What have I done?'
Social network admitted thousands of advertisements were bought by Russia-linked pages
Harry Cockburn
Thursday 19 October 2017 12:35 Comments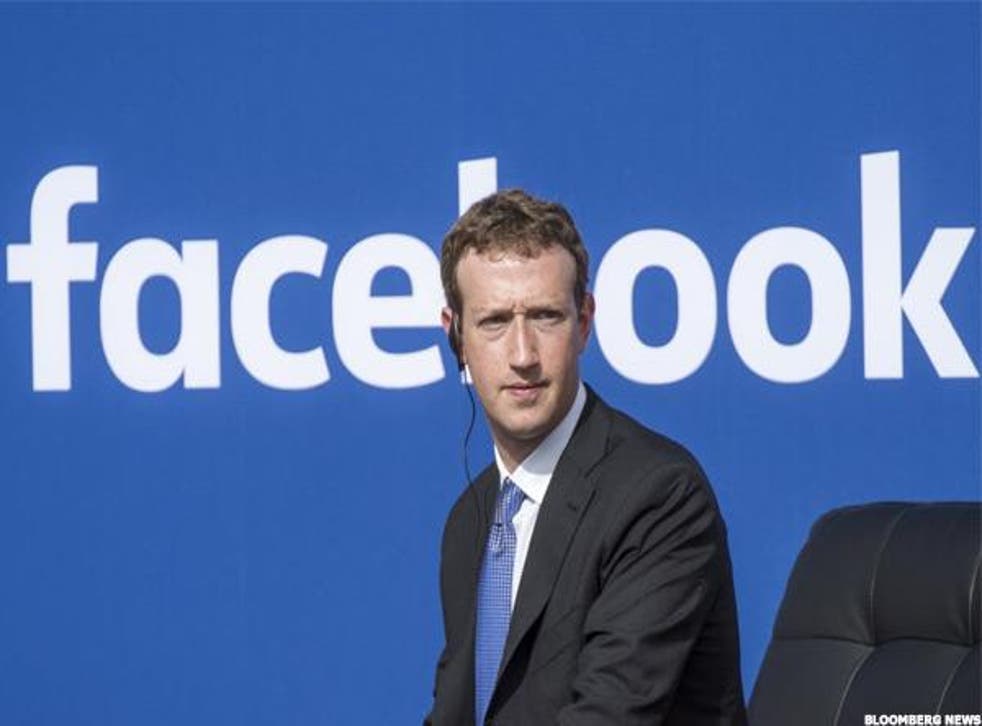 Less than a month before Facebook executives appear in front of US intelligence officials to explain the role their platform played in Russian meddling at the 2016 US election, former employees have come forward and expressed regret at having worked at the company.
The social network, used by a quarter of all people on the planet, is at the centre of growing outrage at the scale of the Russian disinformation campaign staged on the platform, and is facing claims it has done little to address the issue.
Critics have accused Facebook of failing to properly acknowledge and deal with the Russia problem.
Last week the Wall Street Journal reported that in April, Facebook cut out a reference to Russia in a draft report on election influence, without explaining why.
Despite the long public debate over the issue, Facebook only admitted last month that thousands of advertisements had been bought by Russia-linked pages.
At least 3,000 politically divisive ads were bought by Russia at the time of the presidential campaigns and elections, the company revealed.
Analysis revealed that each of these propaganda efforts could have been viewed millions of times. According to the Associated Press, a Russian sponsored page named "Being Patriotic" racked up over 4.4 million interactions by the time Donald Trump was inaugurated. The pro-Trump page repeated emotive words and phrases such as "illegal alien", "Sharia law", "border wall", "American", "Trump win", and "welfare state", several times, a content analysis revealed.
This was just one of thousands that were targeted at specific users.
A CNN report found some Russian-linked ads specifically targeted Michigan and Wisconsin – two states crucial to Mr Trump's victory. Both states were won by Mr Trump by less than one per cent, with a few thousand votes deciding the outcome.
In all, Facebook believes the entire Russian propaganda effort was seen by 10 million people, and cost just $100,000 (£76,000).
This week, former Facebook employees told Vanity Fair they are concerned by the company's scale and impact in its current form.
"They look at the role Facebook now plays in society, and how Russia used it during the election to elect Trump, and they have this sort of 'Oh my God, what have I done' moment," one early ex-Facebook employee said.
The same former employee added: "I lay awake at night thinking about all the things we built in the early days and what we could have done to avoid the product being used this way."
Insiders also believe Facebook founder and chief executive Mark Zuckerberg, along with high-level executives at the company, think the extent of Russia's influence in the election is overblown.
"They have their head in the sand like Mark," one person who personally knows Mr Zuckerberg told Vanity Fair.
But in a sign the company is taking Russian interference seriously, Facebook's chief operating officer Sheryl Sandberg said last week the company owed the American people an apology over foreign meddling.
"Things happened on our platform that shouldn't have happened," she said in an interview with US news website Axios.
"It's not just that we apologize. We're angry, we're upset. But what we really owe the American people is determination" to improve prevention, she said.
Next month the focus on Facebook and fellow tech giants Twitter and Google will intensify, with executives formally invited to appear before the House intelligence committee. Congressional investigators will ask these firms to account for how their networks became the key battle grounds for foreign influence in the election.
The scale of the challenge Facebook faces in dealing with politically-charged content is one the company still seems unsure how to grapple with.
The biggest names involved in the Trump-Russia investigation

Show all 17
"At our heart we are a tech company", Ms Sandberg told Axios. "We don't hire journalists."
In 2016, Pew Research reported 44 per cent of American citizens got their news from Facebook. This figure helps illuminate the extraordinary scale of the platform as a news dissemination service, and also explains why it will remain attractive to subversive actors seeking to influence people.
Register for free to continue reading
Registration is a free and easy way to support our truly independent journalism
By registering, you will also enjoy limited access to Premium articles, exclusive newsletters, commenting, and virtual events with our leading journalists
Already have an account? sign in
Join our new commenting forum
Join thought-provoking conversations, follow other Independent readers and see their replies