Here's why Anthony Fauci called a GOP senator a 'moron'. It comes after unrelenting conservative criticism
Dr Fauci becomes the right's favoured target for baseless conspiracies
John Bowden
Thursday 13 January 2022 16:14 Comments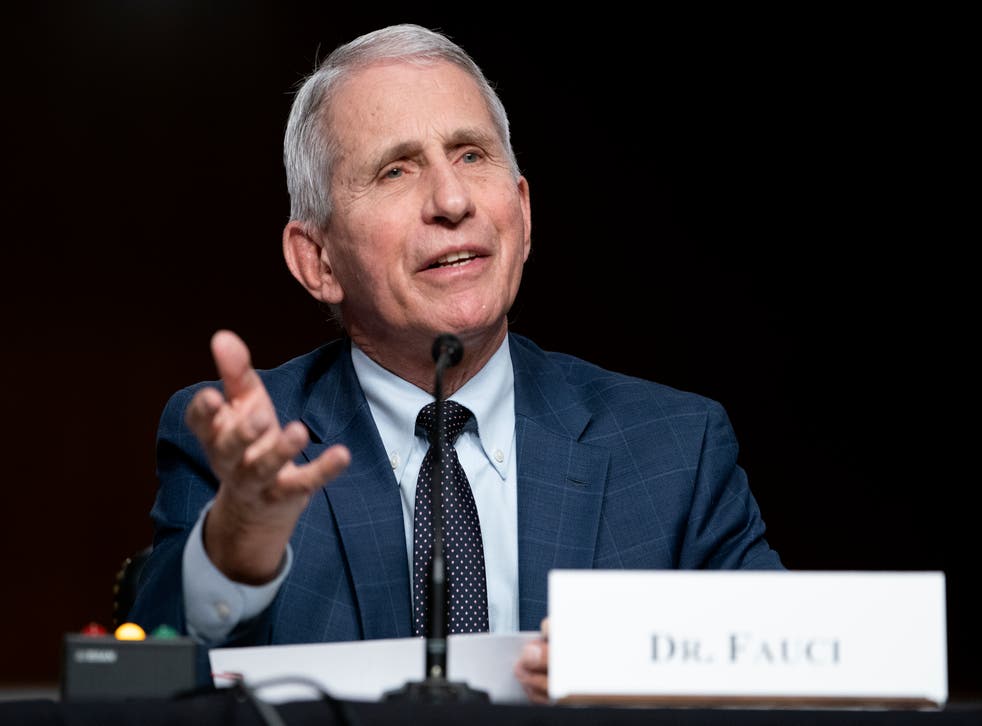 Dr Anthony Fauci, head of the National Institute of Allergy and Infectious Diseases, found his way into the headlines this week after he was heard on a hot mic calling a GOP senator a "moron" during a committee hearing.
The incident, while notable, was not a significant departure from the course that he and Republicans have been on since 2020.
At Tuesday's hearing of the Senate Committee on Health, Education, Labor and Pensions, Dr Fauci ended a particularly nasty back-and-forth with GOP Sen Roger Marshall over whether or not his financial disclosure forms are public.
Register for free to continue reading
Registration is a free and easy way to support our truly independent journalism
By registering, you will also enjoy limited access to Premium articles, exclusive newsletters, commenting, and virtual events with our leading journalists
Already have an account? sign in
Join our new commenting forum
Join thought-provoking conversations, follow other Independent readers and see their replies