Democrat says Congress is in 'thrall' of National Rifle Association
The Congressman says 'Congress will do absolutely nothing' in the wake of the Florida school shooting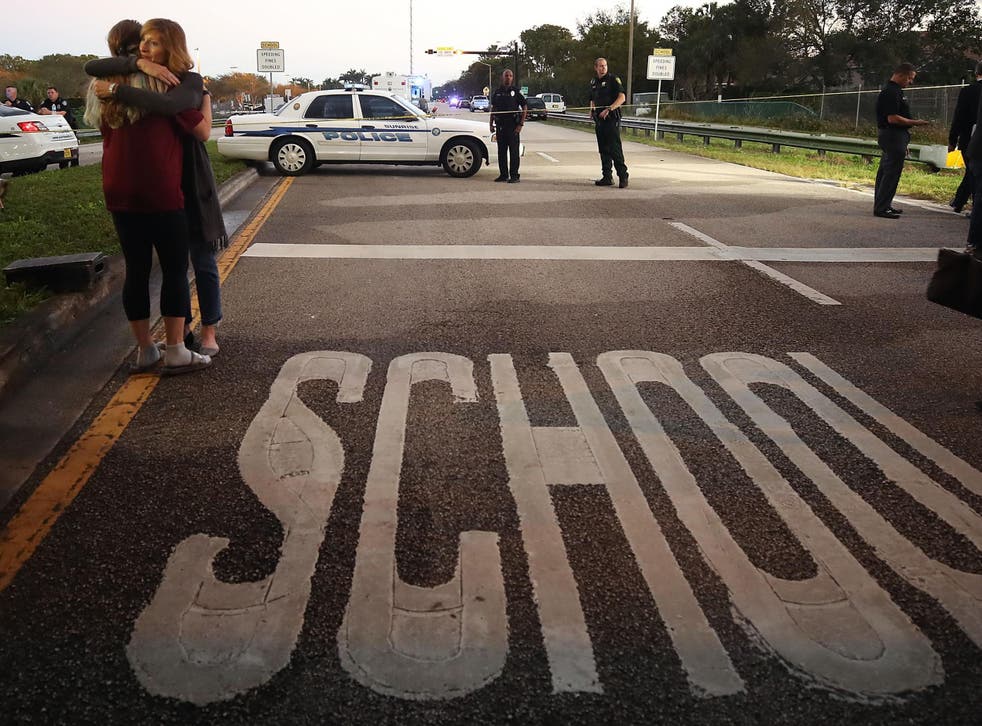 A Democratic Congressman has said that the institution is in the "thrall" of the National Rifle Association.
Representative Jim Himes said on CNN that he feels the response to the mass shooting at the Marjory Stoneman Douglas High School in Parkland, Florida in which 17 people died will be "perfectly predictable."
Mr Himes said after an offering of "thoughts and prayers" the Congress "will do absolutely nothing" since many members of Congress receive campaign contributions from the powerful gun owners' membership organisation.
He said he was speaking from experience since he represents the state of Connecticut, where the tragic 2014 school shooting at Sandy Hook Elementary School in Newtown, Connecticut, took place where 20 children between six and seven years old as well as six adults were killed by a gunman.
There is a "sense of resignation" here, Mr Himes said.
Mr Himes appeared frustrated and said that the lack of action is "the kind of thing that — at least those of us who believe that the government has the power to probably reduce this kind of violence — it's the kind of thing that really hits you right in the gut."
"20 dead babies in Connecticut wasn't enough to move the heart of this place," Mr Himes said in reference to the Sandy Hook massacre.
Emotional mum makes passionate plea to America on gun laws after Florida school shooting
According to the Center for Responsive Politics, the NRA spent $3.2m in lobbying in 2016, a little over $1m in campaign contributions, and over $54m in "outside spending," which is money spent "against candidates" who do not favour gun ownership rights.
Nearly half of the organisation's registered federal lobbyists have also been government employees at some point.
"Any person with a heart, any person with a soul, would say that this institution should do to try to prevent what happened today," Mr Himes said, adding that nearly every other country in the world has taken measures to reduce gun violence.
Florida shooting – in pictures

Show all 10
Mr Himes was not the only Democrat angry about the lack of response from the federal government on curbing access to weapons and ammunition.
Democratic Representative Seth Moulton called on US President Donald Trump to "get off his ass and join me in trying to do something about it" in response to the President's tweet sending his condolences to the victims' families in Parkland, Florida.
Police have arrested the suspect, 19-year-old Nikolas Cruz, a former student at the high school who had been expelled due to bad behaviour.
Mr Moulton also hit out at House Speaker Paul Ryan in the wake of the mass shooting in Las Vegas during which 58 people were killed and nearly 500 injured.
He had tweeted at Mr Ryan: "how many Americans have to die before you do your job? Allow us to have a debate and a vote."
Join our new commenting forum
Join thought-provoking conversations, follow other Independent readers and see their replies