Fox News reported on the hamburger emoji as Paul Manafort's bombshell indictment broke
Most major news organisations considered the charges against Mr Manafort to be biggest political story of the day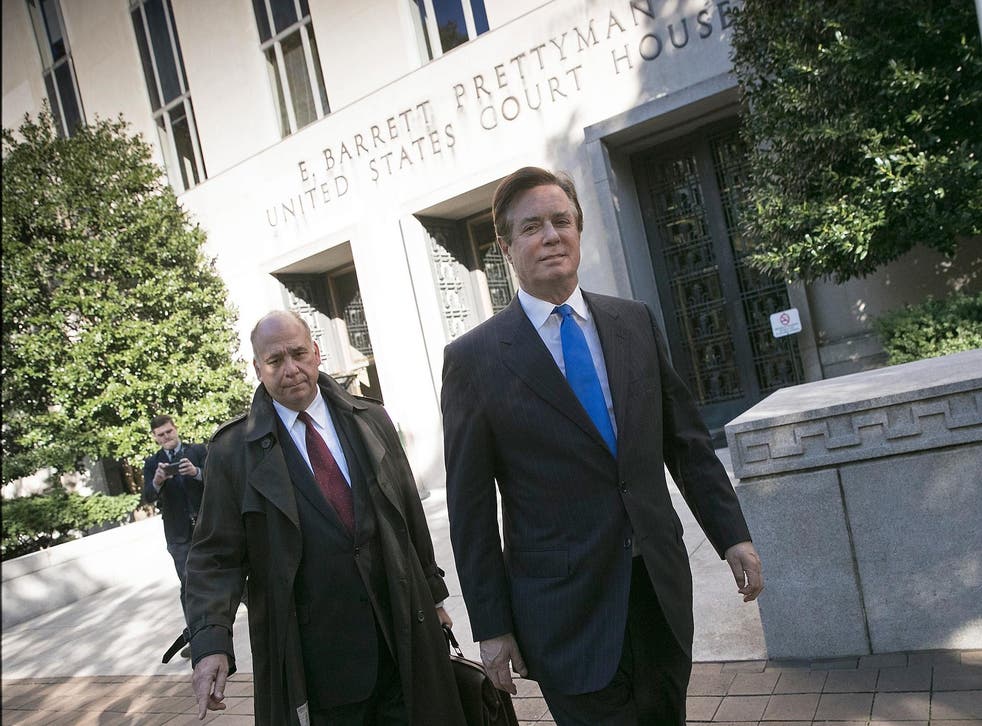 As news unfolded that Donald Trump's ex-campaign manager was facing charges for money laundering, Fox News turned its attention elsewhere.
Rather than reporting on what most major news organisations considered to be the biggest political news of the day, the conservative news outlet instead focused on hamburger emojis and allegations regarding former Democratic presidential nominee Hillary Clinton.
The charges against Mr Manafort were filed by special counsel Robert Mueller, who is currently trying to figure out whether Trump campaign advisers colluded with the Russian government to influence the 2016 election. The indictment suggests that Mr Manafort, who served as head of the Trump campaign from June to August 2016, was a highly paid agent for pro-Russian foreign interests.
Just before the revelation that Mr Manafort was told to turn himself in by federal authorities, the Fox News morning show Fox & Friends aired an interview with White House counselor Kellyanne Conway, during which she lambasted Ms Clinton and the Democratic National Committee over the Russia dossier that has cast a shadow over Mr Trump's administration.
The hunt for details about the 35-page document, which sets out allegations of ties between Mr Trump and the Kremlin, has intensified in recent months. It was reported last week that the report was in part funded by the Clinton campaign and DNC.
"People should be looking into any coordination...between the Clinton campaign, the DNC, the Russian dossier," Ms Conway told the show's hosts.
While other major cable news organisations such as CNN and MSNBC were focusing on Mr Manafort, Fox News was displaying hamburger emojis and allowing an economist to question Americans' patriotism.
The President also attempted to downplay reports about what has happening with Mr Mueller's Russia investigation, tweeting about the DNC and his predecessor Barack Obama.
"Report out that Obama Campaign paid $972,000 to Fusion GPS," Mr Trump wrote, referring to the private research firm in Washington, DC that produced the dossier. "The firm also got $12,400,000 (really?) from DNC. Nobody knows who OK'd!"
Donald Trump's least presidential moments so far...

Show all 30
He also praised Fox & Friends, which he also routinely cites on social media.
In a later tweet on Monday, Mr Trump falsely claimed that Mr Manafort's alleged conduct occurred years ago, before he was ever part of the Trump campaign.
The indictment alleges that Mr Manafort and his associate Rick Gates "generated tens of millions of dollars of income as a result" of their work for the Ukrainian government, and that in order to hide the profits from US authorities, they laundered the money from 2006 to 2016. Both defendants have pleaded "not guilty" to the charges.
"Sorry, but this is years ago, before Paul Manafort was part of the Trump campaign. But why aren't Crooked Hillary & the Dems the focus?????" Mr Trump wrote on Twitter.
Join our new commenting forum
Join thought-provoking conversations, follow other Independent readers and see their replies