Gateway Pundit: Pro-Donald Trump blog granted White House press credentials
Gateway Pundit published false reports about Hillary Clinton's health and voter fraud 
Andrew Buncombe
New York
Tuesday 14 February 2017 19:10 Comments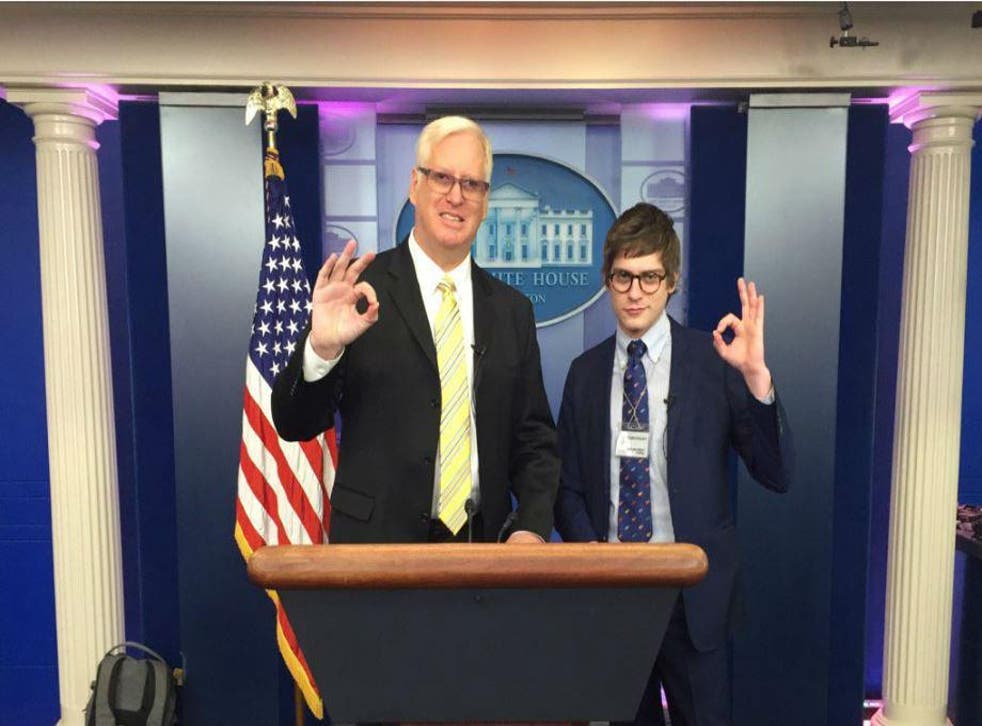 Amid the breaking news and fake news, Donald Trump's administration has granted press credentials to an outspoken conservative news site that has promoted false rumours about Hillary Clinton's health and voter fraud.
Jim Hoft, the founder of Gateway Pundit and its freshly minted White House correspondent, Lucian Wintrich, attended their first event at the White House - a press conference with Mr Trump and Canadian prime minister, Justin Trudeau - on Monday.
Shortly afterwards, Gateway Pundit posted a headline that read: "Let the hate begin - Media Matters attacks the Gateway Pundit during first White House presser". It linked to a story by the left-leaning Media Matters, which itself was headlined: "A dangerous troll is now reporting from the White House."
Mr Wintrich, 28, an artist and writer who has worked with Milo Yiannopoulos, a strident editor at Breitbart News, told The Independent he hoped to report fairly from the White House and correct what he considered a weight of bias among reporters based there.
Donald Trump attacks 'dishonest' media over CIA speech
"We hope to balance some of that bias," he said.
Bloggers and pundits have been granted access to White House briefings in previous administrations. In the four weeks in his job, Mr Spicer has taken questions from conservative talk-radio hosts and reporters at local broadcast affiliates, some by means of Skype.
The New York Times said that on Monday, some journalists complained after Mr Trump took questions at his news conference only from a local broadcast journalist and a reporter from The Daily Caller, a conservative news site. Neither asked about one of the day's top stories, the status of the president's national security advisor, Michael Flynn.

Register for free to continue reading
Registration is a free and easy way to support our truly independent journalism
By registering, you will also enjoy limited access to Premium articles, exclusive newsletters, commenting, and virtual events with our leading journalists
Already have an account? sign in
Join our new commenting forum
Join thought-provoking conversations, follow other Independent readers and see their replies