George W to stump for younger brother Jeb Bush on campaign trail
Jeb Bush first sought to distance himself from his older brother, but now his poll numbers have taken a dive and he is increasingly banking on the Bush family name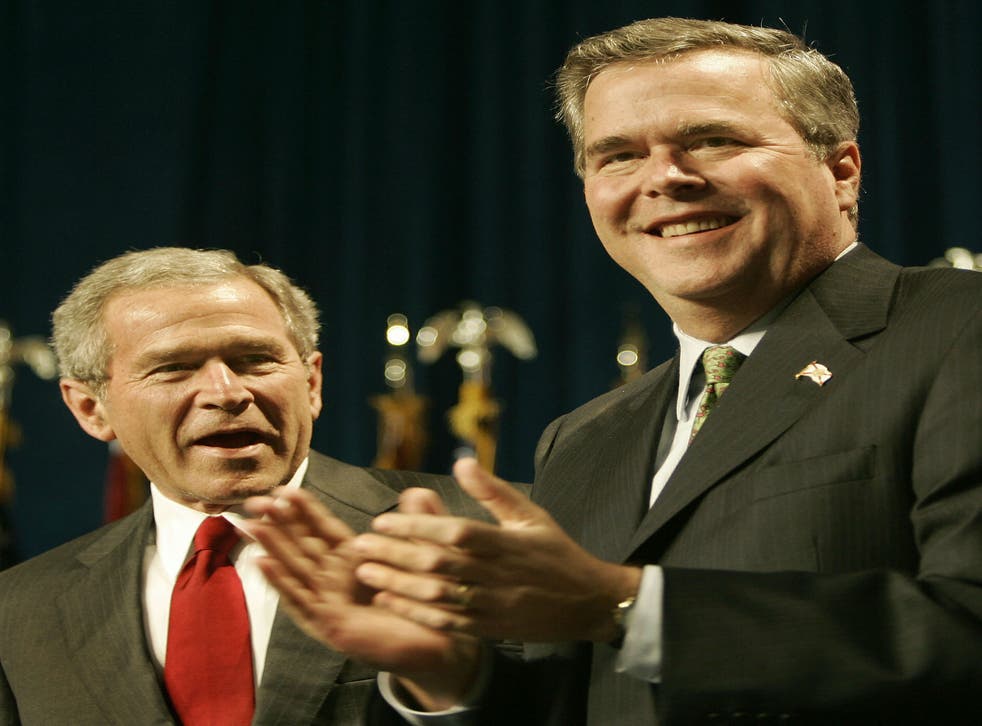 George W Bush will attend a rally next week to help save flailing younger brother Jeb Bush's presidential campaign before the South Carolina primary.
The 69-year-old former president who served in the White House between 1995 and 2000 will make his first appearance in the 2016 election campaign trail in North Charleston on Monday.
Jeb Bush was expected to distance himself from his older brother - mainly due to associations of the economic downfall and war in Iraq - when he first made his White House bid.
"I am my own man, and my views are shaped by my own thinking," Jeb Bush has previously said.
Yet Mr Bush appears to be increasingly banking on the Bush family name, first enlisting his mother Barbara and now his older brother on the campaign trail.
George W Bush has fundraised for Jeb before, and appeared with their father at a major event in Houston last autumn. The older brother also featured in a radio ad earlier this week in South Carolina and in a Super Bowl ad in New Hampshire, which was sponsored by Right to Rise, the Bush Super PAC.
Right to Rise has said it will invest $4.2 million in advertising in South Carolina.
In the advert, George W Bush said of his brother: "I know Jeb. I know his good heart and his strong backbone. Jeb will unite our country. He knows how to bring the world together against terror, and he knows when tough measures must be taken. Experience and judgment count in the Oval Office. Jeb Bush is a leader who will keep our country safe."
George W Bush won the South Carolina primary in 2000, while their father, former President George H W Bush, won the same primary in 1988 and 1992.
The brothers' 90-year-old mother Barbara Bush also appeared on the campaign route before the New Hampshire primary on Tuesday night, where her son gathered just 11 per cent of the Republican vote, coming behind Donald Trump, John Kasich and Ted Cruz.
"President Bush has been incredibly supportive of his brother's campaign and Governor Bush is excited to have him out on the trail," Bush's spokeswoman, Kristy Campbell, wrote in a statement provided to ABC News.
Join our new commenting forum
Join thought-provoking conversations, follow other Independent readers and see their replies