Georgia elections board 'won't close majority of polling stations' in overwhelmingly black county amid voter suppression fears
A victory for voting rights activists who lambasted the proposal as a systemic black voter suppression effort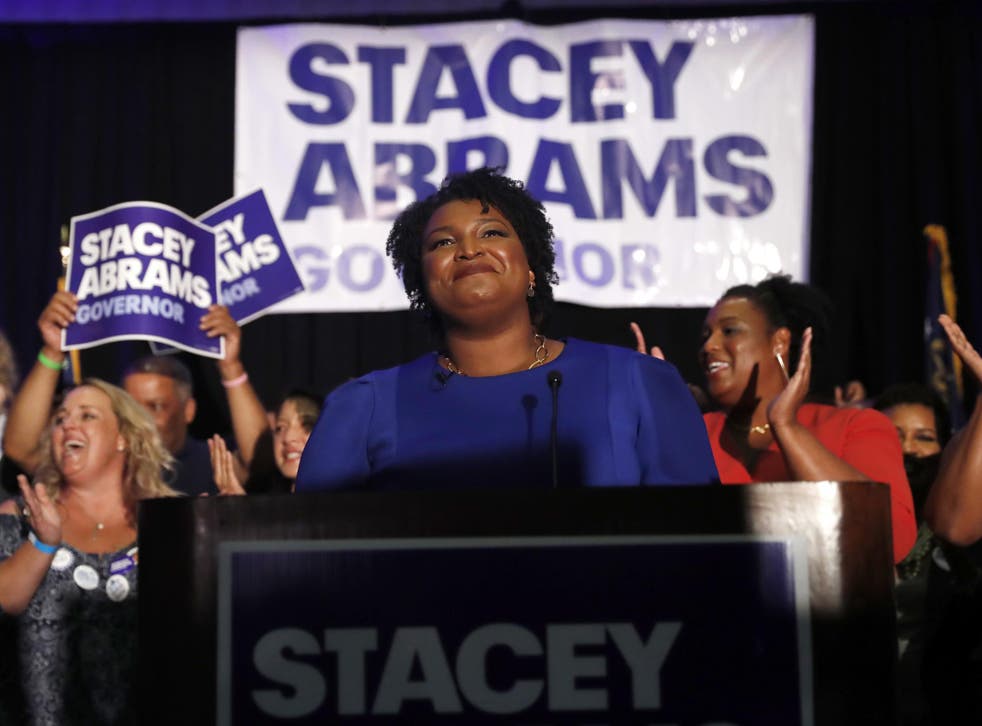 An elections board in Georgia has decided not to close seven out of nine polling sites in a predominantly black county - a victory for activists who had raised concerns over African American voter suppression.
The Randolph County Board of Elections and Registrations has voted down a proposal to close nearly 80 percent of the polling sites in the rural county where roughly 60 percent of the population is black, CNN reported.
Critics have lambasted the proposal arguing it is an effort to suppress black votes by making it markedly difficult for residents to travel far distances, without public transportation, to cast their vote.
Randolph County elections consultant Mike Malone had proposed the closures, arguing it would save the county money and alleging the seven counties had not been compliant with the American Disabilities Act on polling place accessibility guidelines for voters with disabilities.
The two-member elections board voted 2-0 to save the polling sites in a meeting lasting one minute.
"In the United States, the right to vote is sacred," said statement from the board, according to the Atlanta Journal-Constitution. "The Interest and concern shown has been overwhelming, and it is an encouraging reminder that protecting the right to vote remains a fundamental American principle."
Officials have since fired Mr Malone after the swift backlash over his proposal to shut down a majority of Randolph's polling sites months ahead of US midterm elections – and a historic election race in Georgia nonetheless.
Stacey Abrams, the Democrat nominee in the gubernatorial race, is the first black woman in the US to win a major party's nomination for governor.
Stacey Abrams victory speech in Georgia primaries
Speaking on Mr Malone's firing, Randolph County lawyer Tommy Coleman told AJC "that wasn't what he was hired to do".
Ms Abrams has been a vocal critic of the proposal calling it "unacceptable" and a voter suppression tactic. The GOP nominee for governor Brian Kemp, had likewise called on officials to "abandon" the proposal. Mr Kemp, who is Georgia's secretary of state, has previously been accused of using voter suppression tactics by instructing voter roll purges in the state.
Local elections 2018 – in pictures

Show all 8
Sean Young, the legal director of the ACLU in Georgia, had called the proposal's purported concerns over ADA compliance at polling sites a "sham" in an interview with HuffPost.
"This is not about ADA compliance, because if it were, they would have produced a study or analysis of what they believe are ADA violations and what can be done about them."
Join our new commenting forum
Join thought-provoking conversations, follow other Independent readers and see their replies