Green Party files for a recount of presidential votes in Wisconsin
The party's presidential nominee Jill Stein is also expected to demand a recount of the votes in Pennsylvania and Michigan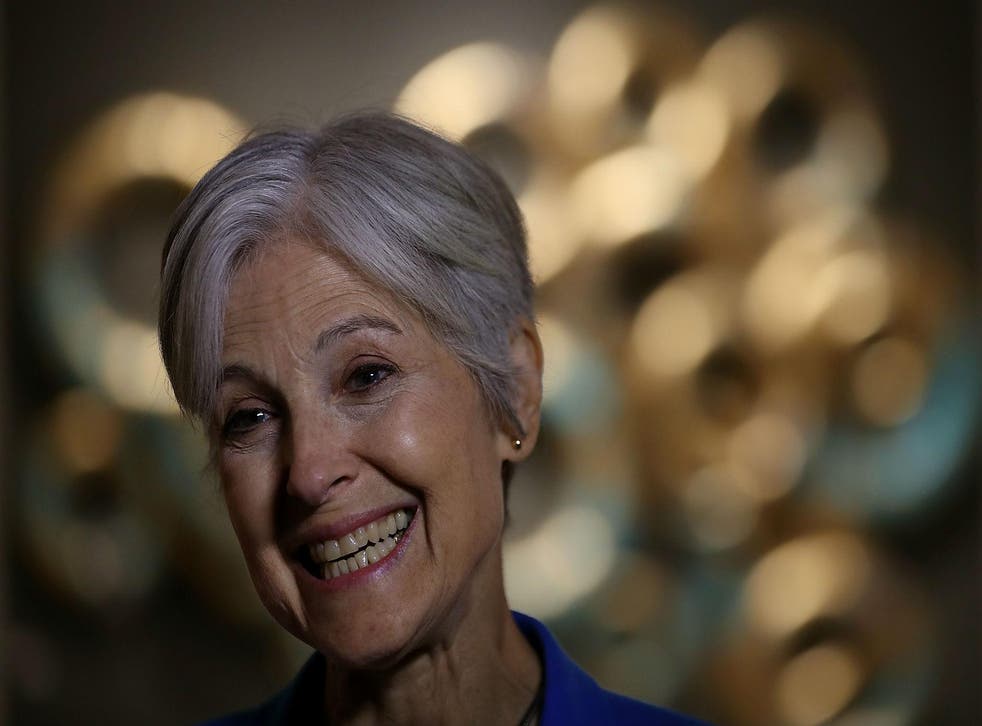 The Wisconsin Elections Commission says it has received a petition from Green Party presidential nominee Jill Stein to perform a recount of the vote in the state, which was narrowly won by President-elect Donald Trump on his way to victory in the electoral college on 8 November.
"The Commission is preparing to move forward with a statewide recount of votes for President of the United States," the agency's administrator Michael Haas said in a statement.
"We have assembled an internal team to direct the recount, we have been in close consultation with our county clerk partners, and have arranged for legal representation by the Wisconsin Department of Justice."
Mr Haas said he would hold a teleconference meeting with county clerks in the coming days and expected that the recount would begin late next week, after Ms Stein's campaign submitted the necessary recount fee, which was still being calculated.
Ms Stein has raised more than $4.7m from a grassroots crowdfunding effort to pay for a manual recount of ballots in Wisconsin, Pennsylvania and Michigan amid claims from computer experts and electoral lawyers that the vote totals in those states could have been manipulated.
All three states, which Democratic nominee Hillary Clinton had been expecting to win, were instead claimed by Mr Trump. While no specific evidence of fraud or irregularity has been cited, the presidential campaign was thrown off track more than once by reported hacks into voter and party databases.
Prominent cybersecurity experts have recently said that although the chances of the election results being tampered with were slim, a recount would be the best way to ensure that results are valid.
"Let me be very clear: We do not have evidence of fraud. We do not have smoking guns. What we do have is an election that was surrounded by hacking," Ms Stein wrote on her campaign website.
After filing for a recount in Wisconsin, and having raised sufficient funds for a similar petition in Pennsylvania, to be filed by Monday, "We will focus on raising the needed funds for Michigan's recount (due Wednesday)," she added.
In Pennsylvania, which has 20 Electoral College votes, Mr Trump won by roughly 68,000 votes, and in Wisconsin, which has ten such votes, his margin was even smaller: just 27,000. Michigan, which carries 14 votes, is still too close to call, with the difference between the two candidates amounting to fewer than 12,000.
Mr Trump collected 290 Electoral College votes compared to 232 for Ms Clinton. For her to overturn the results, she would need to secure the votes of all three disputed states.
A group including University of Michigan computer science professor Alex Halderman and voting rights activist John Bonifaz contacted Ms Clinton's campaign after seeing her tallies fell seven per cent short of expectations in counties that used electronic voting machines. Ms Clinton has yet to comment on the claims, or say if she supports a recount.
Register for free to continue reading
Registration is a free and easy way to support our truly independent journalism
By registering, you will also enjoy limited access to Premium articles, exclusive newsletters, commenting, and virtual events with our leading journalists
Already have an account? sign in
Register for free to continue reading
Registration is a free and easy way to support our truly independent journalism
By registering, you will also enjoy limited access to Premium articles, exclusive newsletters, commenting, and virtual events with our leading journalists
Already have an account? sign in
Join our new commenting forum
Join thought-provoking conversations, follow other Independent readers and see their replies