How to resist Trump 101: Harvard students launch new course for activists
Course offers four in-person and-live streamed sessions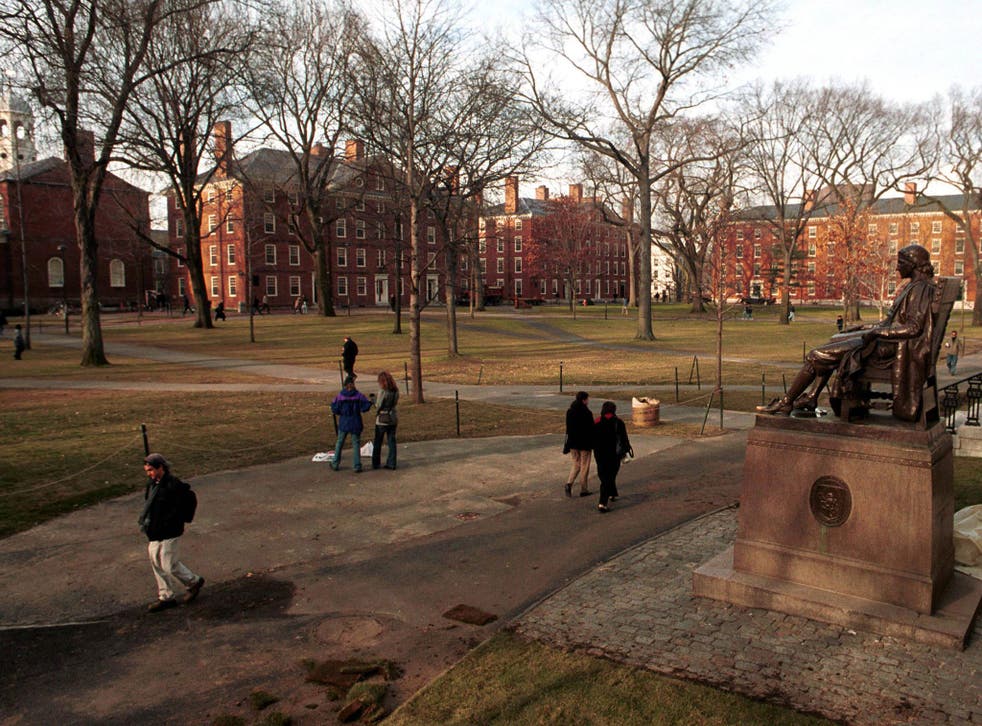 Students at the University of Harvard have created a four-week course to teach activists how to resist Donald Trump.
The course, which is open to people across the country and the world, offers four in-person and-live streamed sessions.
Sessions include talks on "how to mobilise and organise our communities" and "how to sustain the resistance long-term".
Donald Trump shakes hands with Egypt President El-Sisi and pledges support to his regime
"Resistance School is a free four session practical training program to sharpen the tools we need to fight for our values at the federal, state, and local levels," the school's website states.
"Our goal is to keep the embers of resistance alive through concrete learning, community engagement, and forward-looking action."
The school "started with a couple of students chatting with a couple of professors, having a sense of outrage and despair and beginning to feel overwhelmed and exhausted with the question of 'What are we going to do after the election?'" Shanoor Seervai, a student at Harvard's Kennedy School and one of the Resistance School co-founders told CNN.
The controversial orders Donald Trump has already issued

Show all 9
It encourages people to enrol in groups rather than as individuals.
"Some are coming with groups of 700 people, some are smaller groups, potlucks, gathering in people's kitchens," Ms Seervai added.
It comes after a wake of protests across the US such as the Women's Marches and the March for Science.
Join our new commenting forum
Join thought-provoking conversations, follow other Independent readers and see their replies