Hillary Clinton and Donald Trump to face off alone after third-party candidates fail to qualify for debate
Libertarian Gary Johnson and the Green Party's Jill Stein did not reach the required 15 per cent approval rating ahead of the first presidential debate on 26 September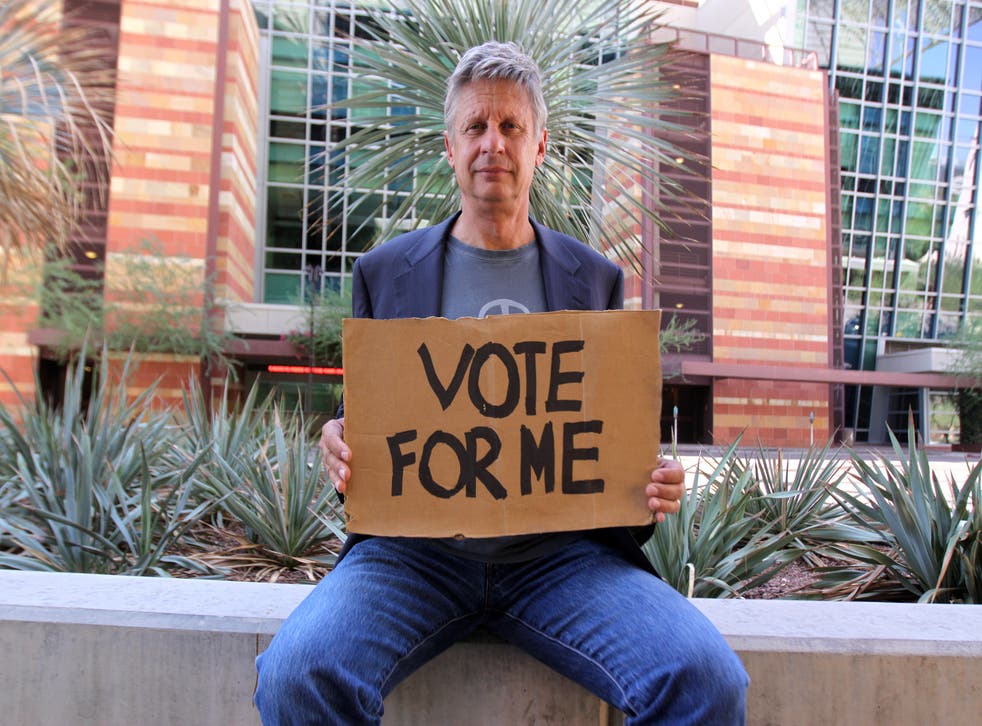 Hillary Clinton and Donald Trump will face each other alone at this year's first US presidential debate, after the Commission on Presidential Debates announced that third party candidates Gary Johnson and Jill Stein had failed to qualify for the 26 September face-off.
The nonpartisan commission demands candidates have an average poll rating of at least 15 per cent to participate in the three presidential debates. Libertarian Mr Johnson and Dr Stein, the Green Party candidate, stand at 8.4 per cent and 3.2 per cent respectively, according to the organisation's review of five recent polls, with Ms Clinton on 43 and Mr Trump on 40.4.
Were he to win an 8.4 per cent share of the popular vote in November, Mr Johnson would be the most successful third-party candidate since businessman Ross Perot ran on the Reform Party ticket in 1996. But his numbers are not good enough to get him on the debate stage at Hofstra University in New York in 10 days' time.
Mr Johnson made unwelcome headlines last week when he appeared not to have heard of Aleppo, the war-torn Syrian city, when asked about the country's refugee crisis during a television interview. The former Republican governor of New Mexico said on Friday that he was not surprised by the commission's decision to exclude him, claiming the organisation was more bipartisan than non-partisan.
"The Commission is a private organization created 30 years ago by the Republican and Democratic parties for the clear purpose of taking control of the only nationally-televised presidential debates voters will see," he said, adding that his 8.4 per cent support "represents 13 million voters, more than the total population of Ohio and most other states."
Dr Stein, who has struggled to make a serious mark on the campaign, was recently charged with criminal trespass and criminal mischief for spray-painting a bulldozer during an environmental protest in North Dakota.
The commission will look at poll numbers again before deciding who qualifies for the second and third presidential debates in October.
Register for free to continue reading
Registration is a free and easy way to support our truly independent journalism
By registering, you will also enjoy limited access to Premium articles, exclusive newsletters, commenting, and virtual events with our leading journalists
Already have an account? sign in
Register for free to continue reading
Registration is a free and easy way to support our truly independent journalism
By registering, you will also enjoy limited access to Premium articles, exclusive newsletters, commenting, and virtual events with our leading journalists
Already have an account? sign in
Join our new commenting forum
Join thought-provoking conversations, follow other Independent readers and see their replies