Hillary Clinton and Donald Trump might be the most disliked nominees in decades
Redifining "the lesser of two evils"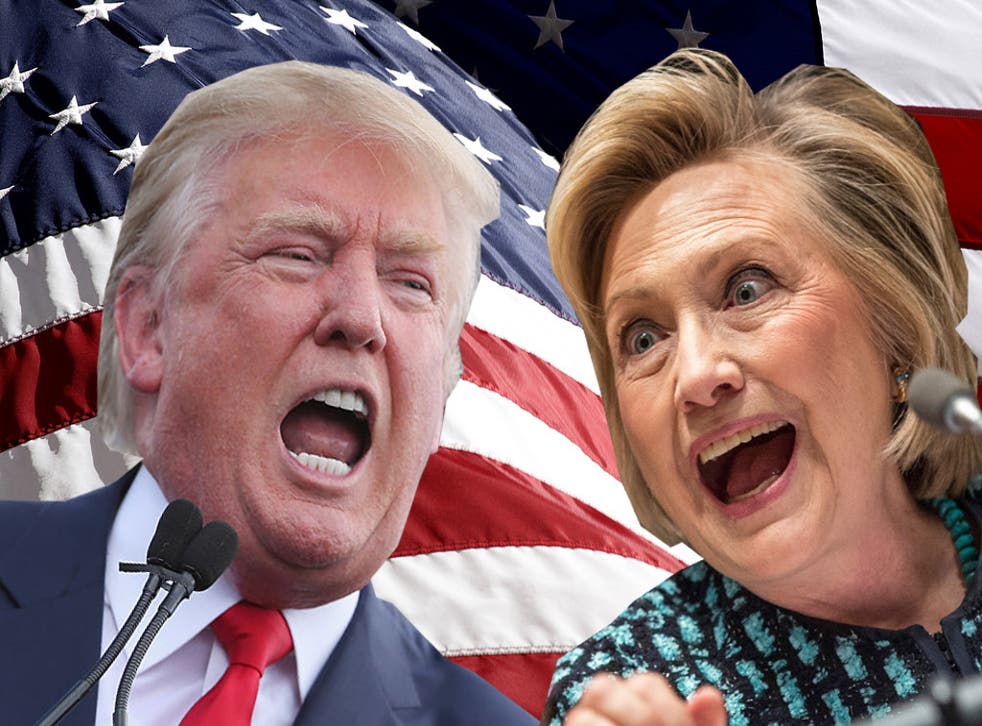 The likely showdown between Hillary Clinton and Donald Trump could be a presidential race between the two most disliked candidates in three decades.
A joint ABC News and Washington Post poll released on Monday rewards Trump with a 60 percent unfavorable rating and Clinton with a 53 percent rating — the highest since George HW Bush earned himself 53 percent back in 1992 when he lost the race to Bill Clinton.
The poll also shows Clinton and Trump in a neck and neck general election race, and according to a Real Clear Politics average of five major outlets, the New York businessman leads the former secretary of state by .2 percentage points.
Still, 58 percent of voters in the ABC News and Washington Post survey said that Trump is unqualified to be president and 64 percent said that he needs to release his tax returns, ABC News reports. Seventy-six percent also believe Trump doesn't show enough respect to folks he disagrees with.
Mitt Romney has been the only other candidate to surpass the 50 percent threshold with a 52 percent rating in 2012.
In the past three decades, the highest unfavorable rating goes to former Ku Klux Klan leader David Duke who earned a 69 percent rating. The difference between him and Trump, besides nine percentage points, is that Duke did not secure his party's nomination back in 1992.
Bernie Sanders, who significantly trails Clinton in the delegate and super delegate count, is the only remaining candidate who is more liked than disliked with a 51 percent favorability rating.
Register for free to continue reading
Registration is a free and easy way to support our truly independent journalism
By registering, you will also enjoy limited access to Premium articles, exclusive newsletters, commenting, and virtual events with our leading journalists
Already have an account? sign in