One of Hillary Clinton's worst fears comes true as black turnout drops
Democrats hope Ms Clinton's strength in other demographics can make up for post-Obama dip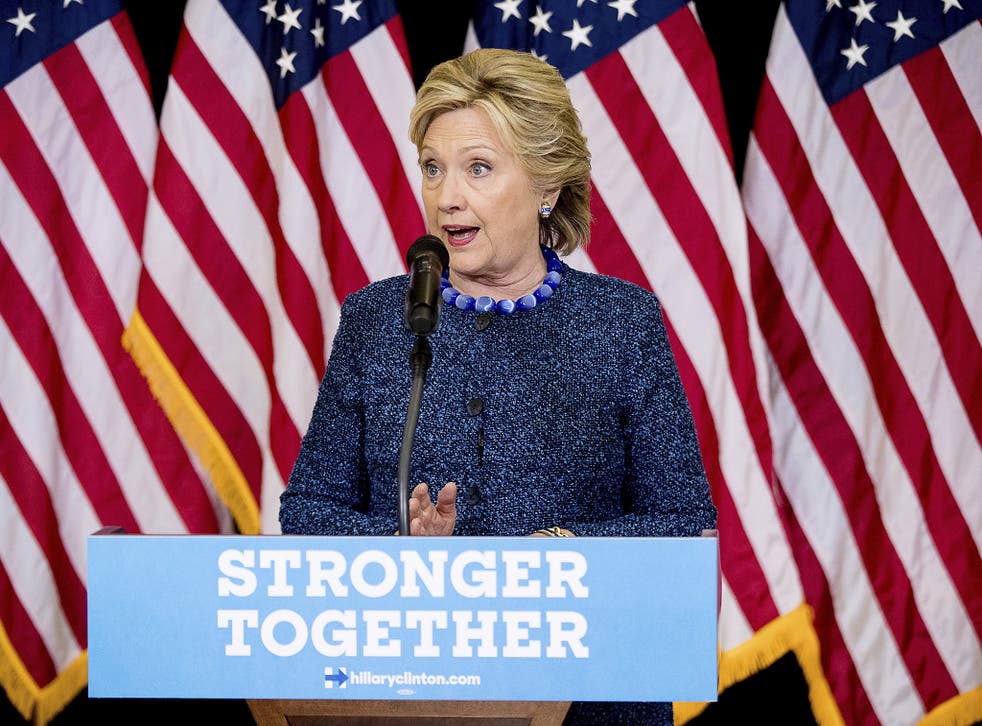 Black voters are failing to turn out in the numbers they did to support Barack Obama at the last US election, reports indicate, in what could be a serious blow to Democrat candidate Hillary Clinton.
The dip in African-American turnout has been observed in some key swing states, which will hold the key to deciding the election on 8 November.
A CNN analysis of the demographics of the 24.4 million Americans who had already cast their votes by Wednesday morning suggested Republicans were in a better position than they were in previous presidential elections in Florida, Iowa, North Carolina and Ohio, while Democrat turnout had improved in Colorado and Arizona.
Swing states: how could they determine Trump or Clinton win?
Ms Clinton has consistently polled much stronger among black voters than her Republican rival Donald Trump, but analysts said it was always going to be a struggle to maintain the robust turnout that voted in the first black US president in 2008 and 2012.
The dip was particularly evident in Florida, the largest and most important of the swing states in terms of electoral college votes.
Black voters, traditionally dominant in early in-person voting, made up just 16 per cent of those cast when polls closed in Florida on Sunday night, Politico reports. That compares to 25 per cent of early votes being cast by black Americans in the state in 2012.
North Carolina is another key state where black turnout appears to be down, the NAACP claims this is partly down to a deliberate attempt to suppress the vote.
Local elections boards in North Carolina are illegally removing thousands of voters from the rolls, and a disproportionate number of them are black, the NAACP said in a federal lawsuit filed on Monday.
Voters are being removed because of challenges filed by individuals, which the NAACP says is illegal under federal law less than 90 days before an election. However, state officials say it's legal under state law.
One group organising challenges, the Voter Integrity Project, says it is working to reduce the potential for voter fraud.
Black turnout in early voting in the state was down 16 per cent, according to the New York Times, while white turnout was up 15 per cent. A final Democrat push to boost support includes a visit on Wednesday by Barack Obama.
Ms Clinton is also strong in the polls among other demographic groups, which experts say have the potential to more than make up for a fall in enthusiasm among black voters.
CNN reported that Latino voting numbers were up on 2012 - a September poll found these voters were 65 per cent in favour of Clinton, compared to just 17 per cent for Trump.
And the Democrats are also seeing substantial gains in turnout in key constituencies among college-educated women.
Marc Farinella, who ran Obama's campaign in North Carolina in 2008, told the Times the level of voter energy had clearly fallen among African-Americans.
But, he said, "I'm not entirely sure it's completely necessary for her [Ms Clinton]. She's got other dynamics and advantages that Obama didn't have."
Join our new commenting forum
Join thought-provoking conversations, follow other Independent readers and see their replies