Hillary Clinton's lead over Donald Trump weakens as momentum shifts in key election battlegrounds
African-American turnout among early voters appears to be down compared to 2012, but Latinos may be casting ballots in record numbers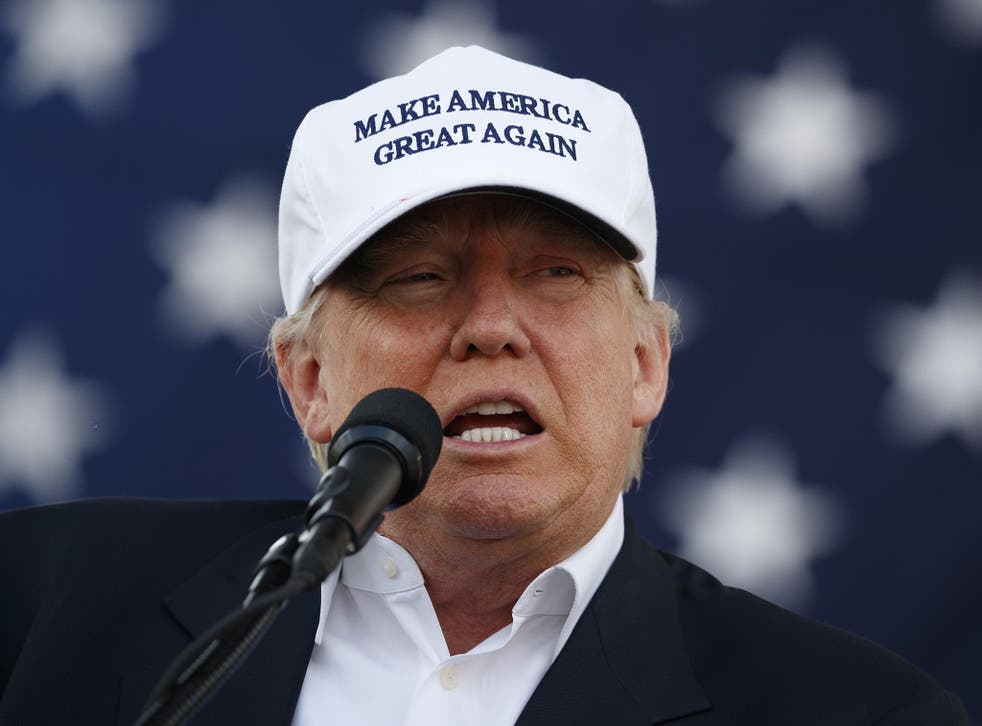 Hillary Clinton's grip on the US presidential election has weakened with less than a week left on the clock, as new polls show the race between the Democrat and Donald Trump going down to the wire in several key swing states. While the former Secretary of State remains the favourite to win the White House on 8 November, a contest that appeared days ago to be all but over has become a nail-biter once more.
Since last Friday, when FBI Director James Comey announced the discovery of more emails potentially pertinent to the bureau's investigation of Ms Clinton's private server, her prospective electoral college lead has plummeted, according to poll averages taken by RealClearPolitics.
A week ago, the aggregator put Ms Clinton more than 100 college votes ahead of Mr Trump, with 333 to the Republican's 205 on a map where states were counted according to their more likely electoral outcome. Today, the same average of polls gave Ms Clinton just 273 votes, eight ahead of her rival's 265, and barely more than the 270 needed to claim victory.
Promoted by Henderson Global Investors
A series of new state polls released on Wednesday by CNN/ORC in Nevada, Florida, Pennsylvania and Arizona also showed slimming margins between the two candidates, with Mr Trump taking the lead in Nevada by 49 to 43 per cent. In mid-October, the same poll had Ms Clinton ahead by two points. In Florida, the CNN poll gave the Democrat a two-point lead, 49 to 47 per cent – an increase of 1 per cent on the previous poll. but well within the margin of error.
The surveys, taken amid the new FBI controversy between 27 October and 1 November, suggested prospective Trump voters in both Florida and Nevada were significantly more enthusiastic than Clinton voters about casting their vote. Mr Trump spent Wednesday on the stump in the Sunshine State, with rallies in Miami, Orlando and Pensacola.
Ms Clinton, meanwhile, campaigned in Arizona and Nevada, where Democrats hope a steep uptick in Latino voter registration – energised by opposition to Mr Trump's candidacy – will translate into victory. Nevada has the fastest-growing Hispanic population of any state in the West, and Ms Clinton is thought to have taken a substantial lead in early voting there.
By contrast, the Clinton campaign is likely concerned by figures suggesting turnout and enthusiasm among black voters is low compared to 2012, a trend experts have attributed both to Barack Obama's absence from the ticket and to longstanding efforts by Republican state officials to disenfranchise minority voters.
Trump v Clinton: US Election forecast - November 3
Today, Mr Obama campaigned on Ms Clinton's behalf in North Carolina, where a federal appeals court recently described a blocked voter ID law as targeting African Americans "with almost surgical precision". GOP-led election boards have significantly reduced the number of early voting sites in the Tar Heel State, where sure enough black turnout is down by 16 per cent among early voters.
Donald Trump's most controversial quotes

Show all 14
In Arizona, Mr Trump remains ahead by five percentage points, the CNN poll found, while Ms Clinton maintained a lead of four points in Pennsylvania. Most recent polls are "consistent with a three- to four-point national lead for Ms Clinton, down from a lead of about seven points in mid-October," wrote Nate Silver, editor-in-chief of FiveThirtyEight. "Trump remains an underdog, but no longer really a longshot," he added.
As the race reaches its endgame, both candidates have shifted their efforts to states that would traditionally favour their party's opponents. While the Clinton campaign is focusing some of its energies on Arizona, which has not voted for a Democratic presidential candidate in 20 years, Mr Trump is campaigning hard in supposedly safe blue states such as Michigan, Colorado and New Mexico, which could plausibly become toss-ups if the national poll margin continues to close.
The narrowness of the presidential race seems likely to affect down-ballot races, specifically the tussle over which party will gain control of the Senate. Several key Senate contests are taking place in presidential battleground states, such as Florida, where the CNN poll puts incumbent Senator and erstwhile GOP presidential hopeful Marco Rubio a mere point ahead of his Democratic challenger, Patrick Murphy.
Join our new commenting forum
Join thought-provoking conversations, follow other Independent readers and see their replies