Hillary Clinton FBI indictment story reported by Fox News widely debunked
FBI agents based much of their preliminary investigation on a book publicised by far-right website Breitbart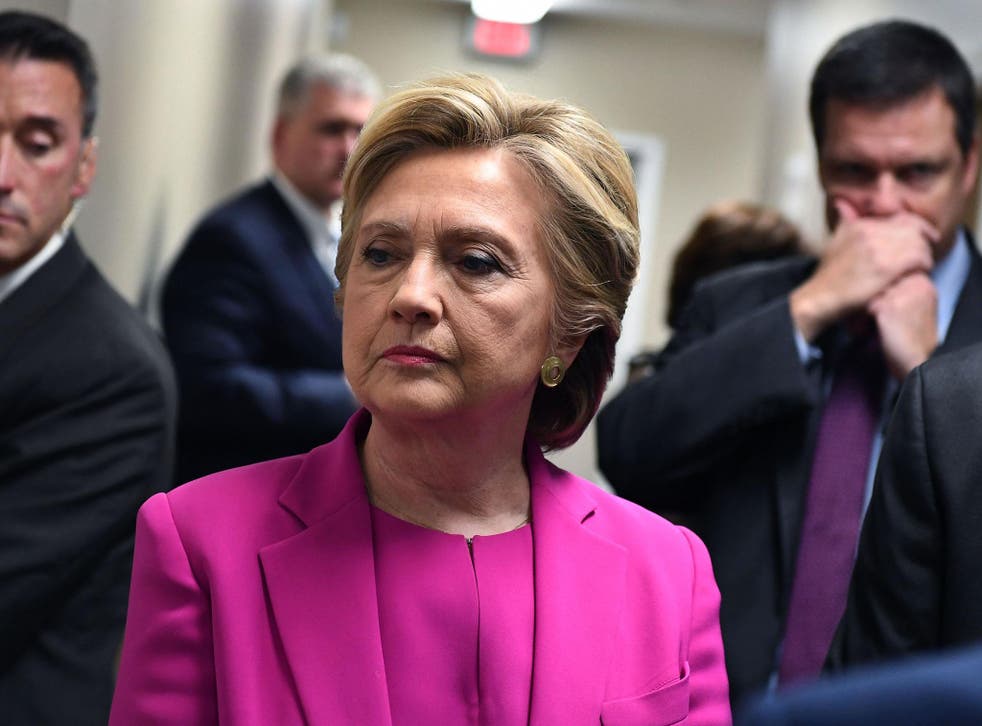 Claims that an FBI investigation of the Clinton Foundation would 'likely' lead to charges against Hillary Clinton were widely debunked after Fox News first reported the story.
Several news outlets took Fox anchor Bret Baier to task, as he later stepped back his claims that criminal charges were in store for the former Secretary of State, saying he spoke "inartfully".
The FBI has dominated news cycles for the past week, as the Bureau's rift with the Department of Justice becomes public fodder. Director James Comey came under fire from both Republicans and Democrats for announcing further inquiry into Ms Clinton's use of a private email server during her time in the State Department, following the apparent discovery of "pertinent" emails on longtime aide Huma Abedin's computer.
Hillary Clinton testifies before House Select Committee on Benghazi

Show all 17
The timing of Mr Comey's announcement – a break in protocol as it was made 11 days before the election – has been criticised as a politically motivated attack on the Clinton campaign.
Baier's report added to the ferocity of an already hostile election.
FBI agents rooted their investigation into the apparent "pay-for-play" scandal involving the Clinton Foundation, wherein Ms Clinton was said to afford special access to high-level donors while Secretary of State. The agents based their preliminary investigation on the controversial book Clinton Cash, according to NBC's Pete Williams.
Mr Williams added there was no investigation that matched Fox News' claims.
"There really isn't one," Mr Williams told Chuck Todd on Thursday. "Few [FBI officials] want to call it an investigation. That's a term of art in the FBI. There was an initial inquiry that was opened a couple months ago based largely on media reports and a book called Clinton Cash."
"The idea that indictments are near or something like that," he said, "I'm told that's just not true."
MSNBC's Rachel Maddow pointed out the book was heavily promoted by far-right website Breitbart – for whom Trump campaign CEO Stephen Bannon served as chief executive.
One FBI source told ABC news that the agents' presentation of their findings against Ms Clinton was "not impressive".
"I was not something that [prosecutors] felt they could authorise additional steps for," the official said. "They were not impressed with the presentation or the evidence – if you could even call it evidence at that point."