Bernie Sanders slams Hillary Clinton over her $675,000 pep talks to Wall Street firms in 2013
Leading candidates for Democratic presidential nomination clash over cash and ethics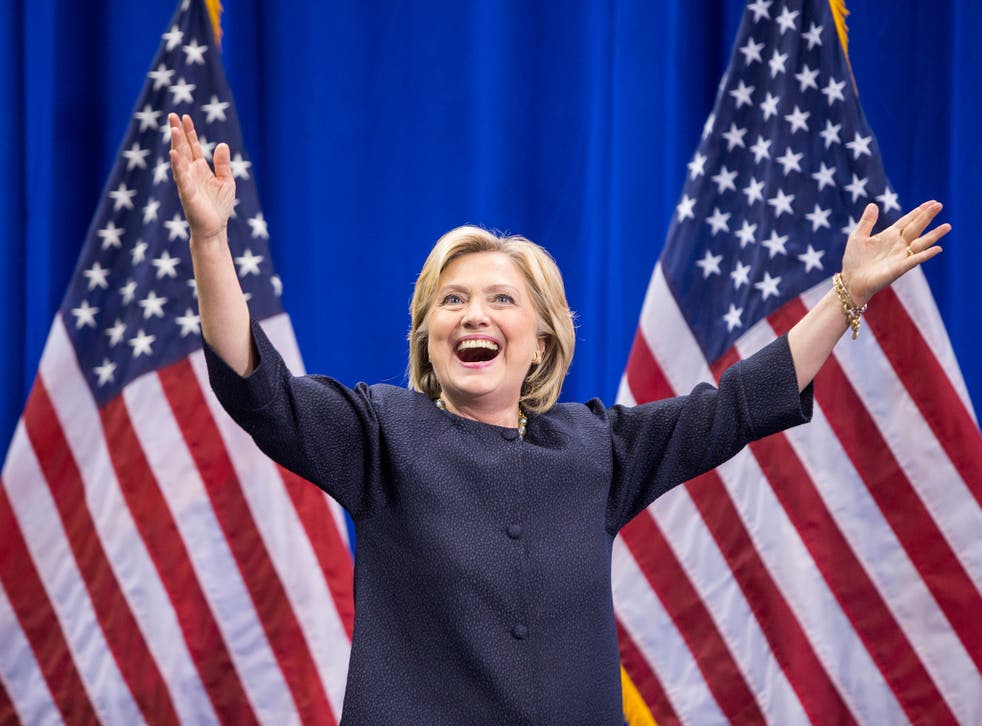 Hillary Clinton's ties to the financial industry have come under renewed scrutiny, after she faced tough questions about her paid speeches to Wall Street at a televised "town hall" event in New Hampshire.
Asked by CNN host Anderson Cooper whether her acceptance of $675,000 (£463,000) in speaking fees from Goldman Sachs amounted to "a bad error in judgement, the former US Secretary of State , who took the payment for three speeches to the Wall Street investment firm in 2013, argued that she had "made speeches to lots of groups".
Pressed on the size of the fee, Ms Clinton responded: "That's what they offered. Every Secretary of State I know has done that."
Still the frontrunner for the Democratic presidential nomination, Ms Clinton won a victory over Bernie Sanders by the narrowest of margins in Monday's Iowa caucuses.
She remains well ahead in national polls, but trails behind Mr Sanders in New Hampshire, which holds its primary on Tuesday.
The gloves have come off as both prepare for their next contest, with Mr Sanders persistently questioning Ms Clinton's progressive credentials.
"I don't know any progressive who has a super PAC that takes $15m (£10.2m) from Wall Street," the Vermont senator said at the same meeting late on Wednesday.
"I'm amused that Senator Sanders has set himself up as the gatekeeper of who gets to be a progressive," Ms Clinton responded. Under Mr Sanders definition, she said, "Barack Obama would not be a progressive, Joe Biden would not be a progressive."
Mr Sanders has made hay with his rival's Wall Street speaking fees during previous encounters.
Hillary Clinton in quotes

Show all 11
According to a New York Times calculation, Ms Clinton and her husband, former President Bill Clinton, have earned more than $125m (£85.7m) from speeches since he left office and the White House in 2001.
Ms Clinton has made speaking appearances at a series of major financial firms including Morgan Stanley and Deutsche Bank, while Mr Clinton was paid $200,000 (£137,000) for giving a speech to Goldman Sachs in 2013, the same year his wife gave three.
Yet Ms Clinton challenged those sceptical of her Wall Street links to "name anything they've influenced me on", adding: "I'm going after them. I'm going to jail them if they should be jailed. I'm going to break them up. They're not giving me very much money now, I can tell you that much."
In fact, Ms Clinton has now received more cumulative support for her campaigns from the financial sector than her husband did over his own electoral career. More than 10 per cent of contributions to her 2016 campaign have come from financial industry donors, the Washington Post reported.
The former Secretary of State has also received an indirect – and unwanted – endorsement from the CEO of Goldman Sachs. Appearing on CNBC this week, Lloyd Blankfein lamented Mr Sanders' attacks on the "billionaire class", saying the Senator's rise "has the potential to be a dangerous moment."
Ms Clinton is not the only White House hopeful with uncomfortable ties to the world of high finance. Texas Senator Ted Cruz, the winner of the Republican Iowa caucus, a so-called anti-Establishment candidate who has bashed big banks on the stump, took a loan from Goldman Sachs to help fund his 2012 Senate campaign. His wife, Heidi Cruz, is on leave of absence from her own role as a senior investment manager at the firm.
Join our new commenting forum
Join thought-provoking conversations, follow other Independent readers and see their replies