Hillary Clinton takes 3-point poll lead over Donald Trump - but that lead is within the margin of error
Two new polls put the Demorat's lead within the margin of error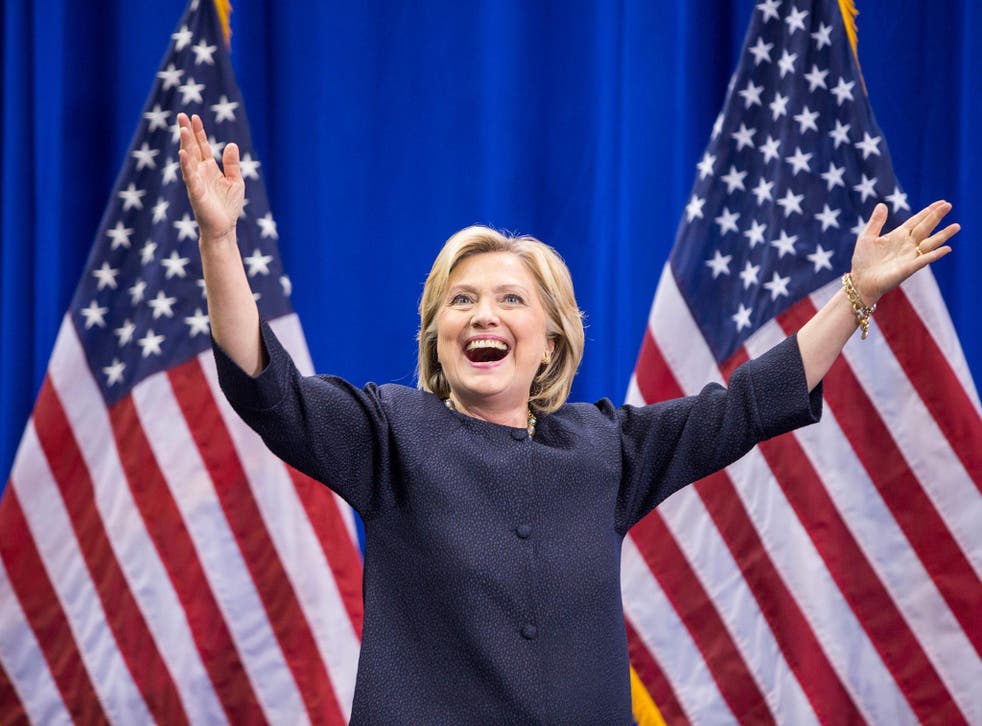 Do not expect to stop biting those nails anytime soon.
With just days to go before election day, two new polls reveal just how close the race is at a national level. One of them gives Hillary Clinton a three-point national lead over Donald Trump. The poll also suggests that the majority of voters have already made up their minds and that the latest revelations and accusations about both candidates have made marginal difference.
The poll published by New York Times/CBS News gives a small lead to the Democrats, saying 45 per cent of voters are supporting Ms Clinton, with 42 backing Mr Trump. While that lead may be leapt on by supporters of Ms Clinton, experts point out that it is within the poll's margin of sampling error.
The poll puts Libertarian Party candidate, Gary Johnson, on five points and Green Party candidate, Jill Stein, on four points.
More than 22 million Americans have already cast their ballots, and roughly one in five likely voters who participated in the poll said they had already voted.
The findings of that poll are very similar to one commissioned by ABC News/Washington Post which have been operating a tracking poll that scored the race 47-45 in favor of Ms Clinton. Pollsters said the race has gone from a one-point advantage in favour of Mr Trump to a two-point lead to Ms Clinton over the last four averages. That lead is also within the poll's margin of error.
Donald Trump predicts US election win
The nationwide polls may underscore the advantage most experts believe Ms Clinton has, based on the fact that she is leading in many swing states such as Pennsylvania and Wisconsin that are all but essential to secure if a candidate is to reach the White House. Other battleground states, including New Hampshire and Colorado, suggested a slight lead for Mr Trump
The website Fivethirtyeight, run by the pollster Nate Silver and which calculates local as well as national polls, gives Ms Clinton a 67.6 per cent chance of winning, with Mr Trump a 32.3 per cent.
The new polls, published on Thursday, followed a flourish of frantic campaigning by the candidates and their surrogates on Wednesday.
Mr Trump, as bullish as ever, spent his day in the crucial state of Florida, while his running mate, Indiana Governor Mike Pence, charged through Arizona, New Mexico and Colorado. Mr Trump's children also campaigned in key battlegrounds on his behalf, making stops in Colorado, North Carolina, Michigan, Ohio and Pennsylvania.
"We are going to win back the White House," Mr Trump told supporters in Orlando. "Give us two more days, I think we're going to be winning everywhere."
In Las Vegas, Ms Clinton's visited the lunchroom of the Mirage casino, where she urged workers to get out to vote early. "Make sure you get out and vote. I need your help on Tuesday," she said.
Vice President Joe Biden told a crowd in Palm Beach Gardens: "You win here in Florida, it is all over. We can go to bed early on election night."
Meanwhile, Barack Obama in a speech to voters in Chapel Hill, North Carolina, sought to paint the race in the most dramatic term. "So I hate to put a little pressure on you," he said. "But the fate of the republic rests on your shoulders."
Register for free to continue reading
Registration is a free and easy way to support our truly independent journalism
By registering, you will also enjoy limited access to Premium articles, exclusive newsletters, commenting, and virtual events with our leading journalists
Already have an account? sign in
Register for free to continue reading
Registration is a free and easy way to support our truly independent journalism
By registering, you will also enjoy limited access to Premium articles, exclusive newsletters, commenting, and virtual events with our leading journalists
Already have an account? sign in
Join our new commenting forum
Join thought-provoking conversations, follow other Independent readers and see their replies