US intelligence warns of 'catastrophic shocks' from climate change and other threats
Climate change, disease, and inequality all present 'widespread strains on states and societies as well as shocks that could be catastrophic,' National Intelligence Council says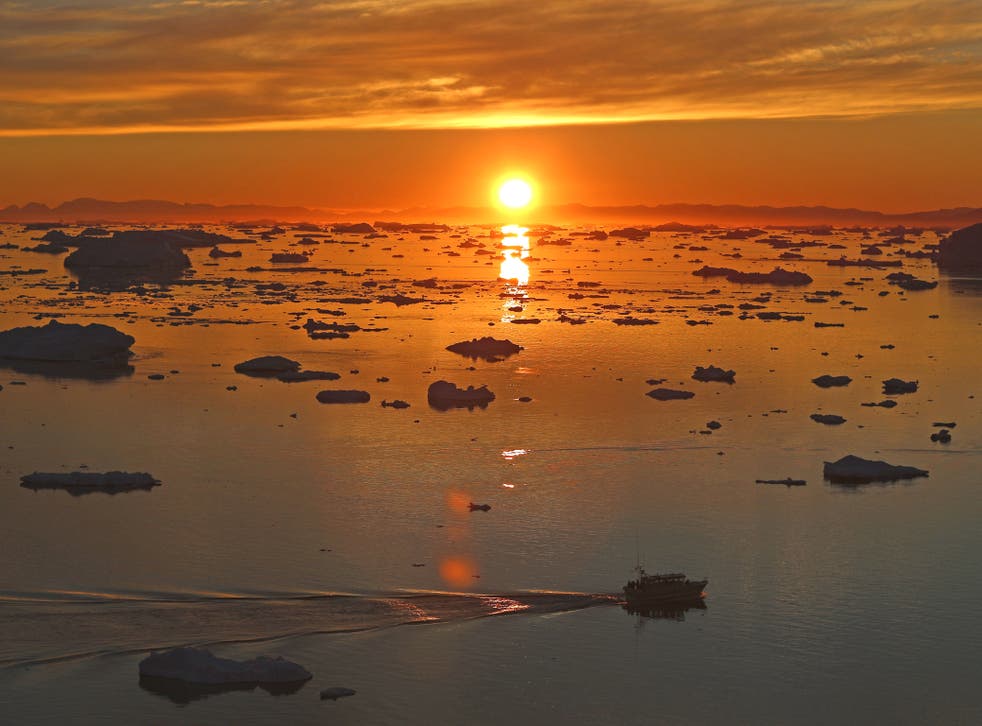 Leer en Español
A new intelligence report sees many storm clouds on the horizon for global security, and not just from war and terrorism.
Climate change, disease, the growing gap between the world's rich and poor, and other challenges all present "widespread strains on states and societies as well as shocks that could be catastrophic," the National Intelligence Council wrote in its Global Trends 2040 report.
Top intelligence experts publish the report every four years, analysing the trends expected to affect American national security over the next two decades. This year it sees a variety of dangers – and says the coronavirus pandemic has made many of them worse.
"Covid-19 has shaken long-held assumptions about resilience and adaptation and created new uncertainties about the economy, governance, geopolitics, and technology," the report said. 
In addition to killing almost three million people, the pandemic has "brought global health and healthcare issues into sharp relief, exposed and in some cases widened social fissures, underscored vast disparities in healthcare access and infrastructure, and interrupted efforts to combat other diseases".
Read more:
But while Covid has soaked up humanity's focus for the past year, other dangers are in urgent need of attention, the report said – especially the climate crisis.
"In the environment, the physical effects of climate change are likely to intensify during the next two decades, especially in the 2030s," Global Trends warned. "More extreme storms, droughts, and floods; melting glaciers and ice caps; and rising sea levels will accompany rising temperatures."
Meanwhile, growing economic gaps threaten to tear societies apart.
"Increasing actual or perceived inequality within countries, particularly in those in which overall economic growth is slowing, often coincides with declining trust and rising public dissatisfaction with the political system," the report said.
The combination of this inequality with many populations' growing access to the internet, giving them "the tools for participation" in politics, could be a recipe for instability.
"Even in countries with strong democracies," the report went on, "people are likely to turn to mass protests, boycotts, civil disobedience, and even violence with increasing frequency, judging from the rise in public protests during the past decade."
The future these trends seem to point toward – of increasingly unequal social classes battling each other amid a slow-rolling ecological disaster – looks grim. And yet in the paper's "Scenarios for 2040" section, not every future is bleak.
The first scenario, "Renaissance of Democracies", envisions a world "in the midst of a resurgence of open democracies led by the United States and its allies".
In this scenario, "rapid technological advancements fostered by public-private partnerships in the United States and other democratic societies are transforming the global economy, raising incomes, and improving the quality of life for millions around the globe. The rising tide of economic growth and technological achievement enables responses to global challenges, eases societal divisions, and renews public trust in democratic institutions".
The second scenario, "A World Adrift", is less optimistic.
In this scenario, "the international system is directionless, chaotic, and volatile as international rules and institutions are largely ignored by major powers such as China, regional players, and non-state actors. Organization for Economic Cooperation and Development (OECD) countries are plagued by slower economic growth, widening societal divisions, and political paralysis."
The report did not say which of these scenarios is more likely.
Join our new commenting forum
Join thought-provoking conversations, follow other Independent readers and see their replies