Ivanka Trump urges Congress to make child care expenses tax deductible
First daughter meets with members of the House and Senate at the White House to discuss her proposals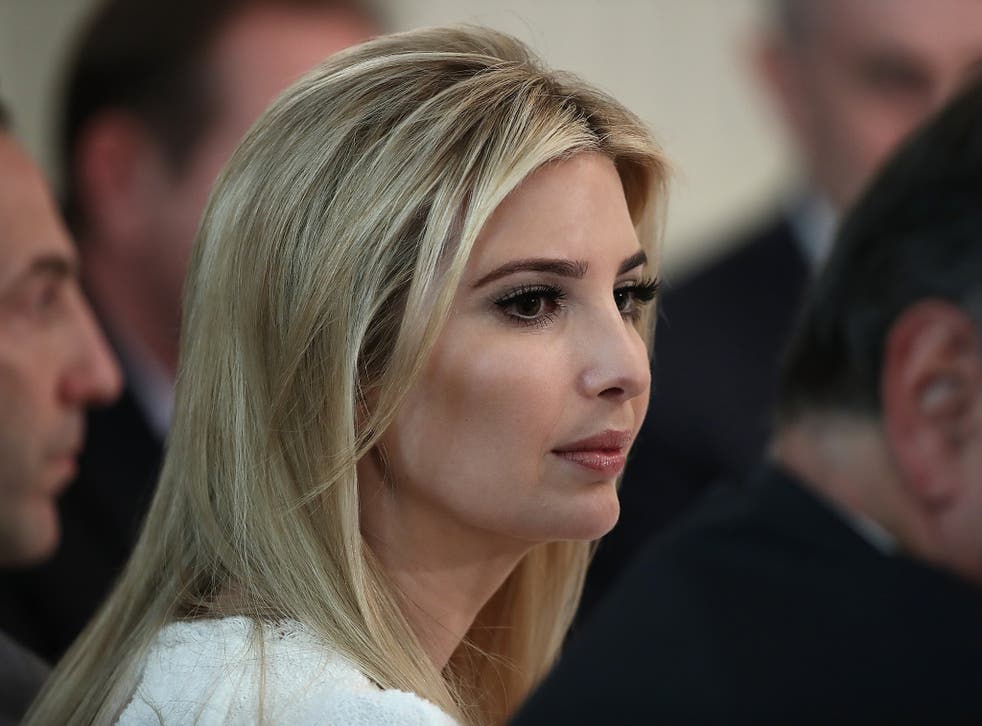 Ivanka Trump has urged US politicians to include a deduction for child care expenses in their new tax plans.
President Trump's eldest child met with members of the House and Senate at the White House last week to discuss her proposals.
Under the plans, couples with a combined income of $500,000 (£400,000) and single parents earning less than $250,000 (£200,000) would be allowed to deduct child care expenses from their income tax.
The proposals have been called as regressive as a wealthy family in the 40 per cent tax bracket would receive a $400 reduction for every $1,000 they spend on child care expenses, while a family in the 15 per cent tax bracket would receive $150.
The overall cost of the policy could be as much as $500 billion over the course of a decade, according to the financial data company, Bloomberg.
Dina Powell, an economic advisor to Mr Trump, is also reportedly pushing to ensure the policy is included in the tax overhaul.
Sheila Marcelo, founder of www.care.com, a website that helps parents find babysitters, said: "Ivanka is really pushing that none of it gets passed unless it includes the child care tax plan.
"She and Dina Powell are really pushing to make sure it gets included."
World news in pictures

Show all 50
Ms Trump promised her father would "focus on making quality child care affordable and accessible for all" during her speech at the Republican convention last year.
There had been no mention of the plans before the speech and a few months later Mr Trump said he was working on policy proposals with his daughters input.
Join our new commenting forum
Join thought-provoking conversations, follow other Independent readers and see their replies