Democrats call for Ivanka Trump and Jared Kushner's security clearances to be revoked over use of private email servers
Couple accused of 'brazen disregard for ethics'
Harriet Agerholm
Saturday 07 October 2017 11:18 Comments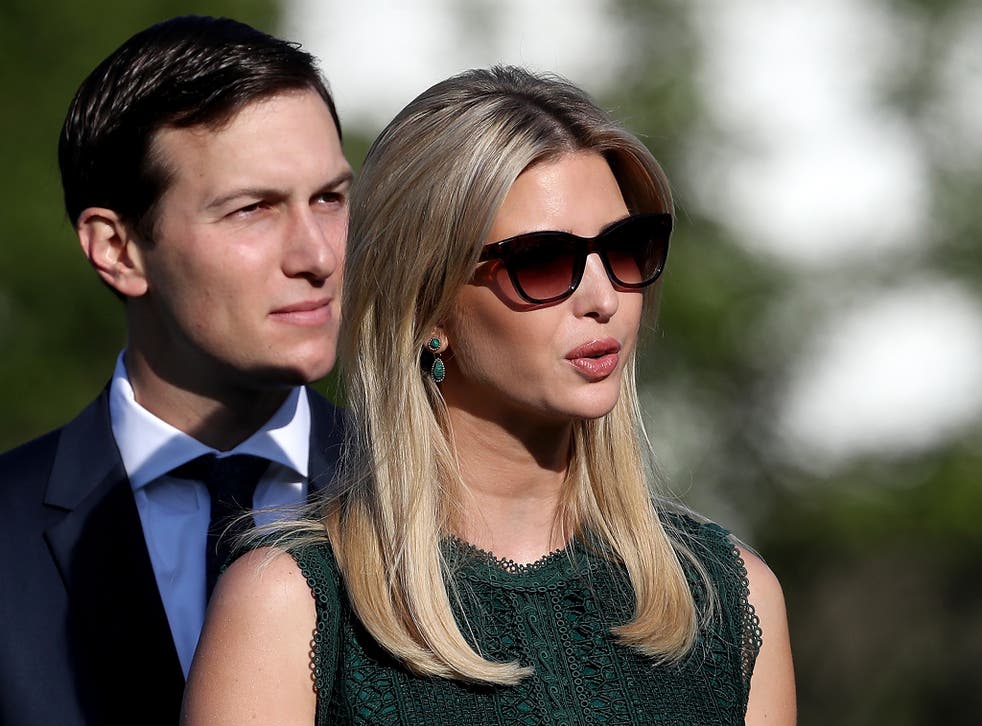 The White House to revoke the security clearances of Ivanka Trump and Jared Kushner, accusing them of a "brazen disregard for ethics", a pair of Democratic congressmen have claimed.
Ted Lieu of California and Don Beyer of Virginia wrote to White House counsel Don McGhan, raising concerns that the couple have breached security.
White House officials are investigating reports Donald Trump's daughter and son-in-law, who serve as advisers to the President, inappropriately used their personal email for government matters.
Hundreds of emails have been sent since January from White House addresses to accounts on the Kushner family domain, Politico reported earlier this week.
Mr Kushner had already been accused of exchanging work emails with White House officials from a personal account.
As public scrutiny over Mr Kushner's email accounts intensified, the couple reportedly re-routed their personal email accounts to computers run by the Trump Organisation.
"These new revelations, along with the ongoing White House probe of Ms Trump's private email use, have compromised Ms Trump's integrity and credibility," the congressmen's letter said.
The allegations – which echo an email scandal surrounding Hillary Clinton – followed accusations that Mr Kushner had colluded with Russia and that he had omitted millions of dollars from his personal financial disclosure reports.
Donald Trump's least presidential moments so far...

Show all 30
The letter said: "In light of the recent developments relating to both Mr Kushner's email accounts and his financial disclosure statements, we would like to reiterate our request that you immediately revoke his security clearance."
It is latest in a series of attempts to remove the couple from the White House. In July, Mr Beyer led a group of 20 Democrats in Congress in calling for the FBI to probe Mr Trump's daughter, saying they were concerned she was involved in "deception".
Mr Beyer also spearheaded campaigns in April and June to get Mr Kushner's clearance revoked.
Register for free to continue reading
Registration is a free and easy way to support our truly independent journalism
By registering, you will also enjoy limited access to Premium articles, exclusive newsletters, commenting, and virtual events with our leading journalists
Already have an account? sign in
Join our new commenting forum
Join thought-provoking conversations, follow other Independent readers and see their replies