Ivanka Trump should face disciplinary action for tweets violating ethics rules, US watchdog claims
The Office of the Special Counsel 'should commence an immediate investigation', the watchdog says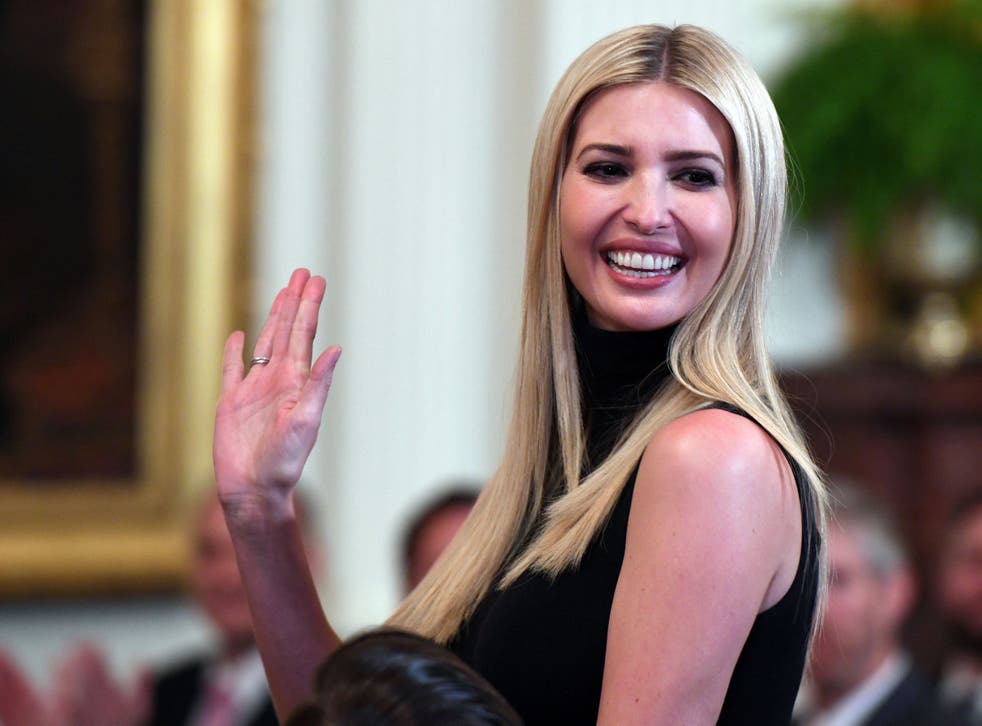 A watchdog claims that Ivanka Trump has violated a federal ethics law by promoting Donald Trump's political interests even as she acts in an official capacity for the White House.
In a complaint filed with the US Office of the Special Counsel — which just last week called for the firing of Kellyanne Conway over similar ethics breaches — Citizens for Responsibility and Ethics in Washington said Ms Trump had repeatedly violated the Hatch Act using her Twitter account, where she has posted political messages.
The complaint argues that Ms Trump, the president's older daughter and a senior White House adviser, has used her Twitter account for official government purposes since around March 2017.
"Based on the conduct at issue, which advocates the success or failure of a political party and the election or defeat of a partisan political candidate, Ms Trump appears to have violated the Hatch Act," the complaint says. The Office of the Special Counsel "should commence an immediate investigation and take or recommend appropriate disciplinary action against Ms Trump".
Since then, she has posted numerous partisan attacks on the account, and also messages supporting her father's re-election bid in 2020.
Trump 2020 launch: Fascist Proud Boys, baby blimps and Uncle Sam

Show all 30
"Ms Trump tweeted the message two days before President Trump held a launch event for his re-election campaign," the complaint says, referencing a tweet that Ms Trump posted to commemorate the fourth anniversary of Mr Trump's 2016 election launch.
The complaint continues: "Notably, this tweet was also sent just three days after [the Office of the Special Counsel] issued a public report finding that Counselor to the President Kellyanne Conway violated the Hatch Act using her personal Twitter account and recommending her removal from government service."
Support free-thinking journalism and attend Independent events
Ms Conway has mocked the notion that she would be removed from her post over violations of the Hatch Act. It is unlikely that any action will be taken against Ms Trump or Ms Conway, since violations of the Hatch Act are generally enforced by the president himself.
Join our new commenting forum
Join thought-provoking conversations, follow other Independent readers and see their replies