Woman who declared her gun range a 'Muslim Free Zone' announces bid for Arkansas governor
Jan Morgan is a gun rights activist and Tea Party enthusiast
Emily Shugerman
New York
Tuesday 02 January 2018 17:16 Comments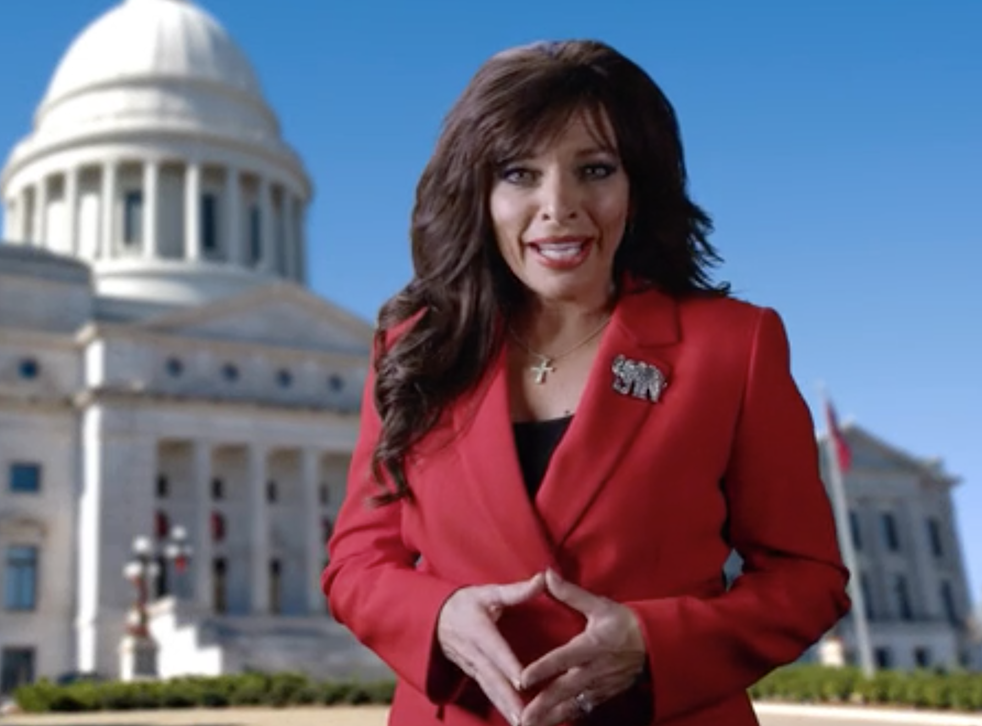 A gun rights activist who once dubbed her shooting range a "Muslim Free Zone" has announced her bid for governor of Arkansas.
Jan Morgan, a former journalist turned gun range owner, said in a campaign video that she would be challenging the state's current, Republican governor in the GOP primary in May.
Ms Morgan described herself as "a born again Christian, a genetically conservative wife, mother, small business owner [and] certified firearms instructor".
"I am committed to fight for you, but I can only do so much from the position of citizen activist," she said in the video. "If you want me to be your voice, I need a better position to fight from. Strategically speaking, that would be the governors seat."
The current governor, Republican Asa Hutchinson, announced his re-election bid in May. Mr Hutchinson won his last primary with more than 70 per cent of the vote.
Ms Morgan first gained national attention in 2014, when she announced she would no longer allow Muslim customers into the shooting range she owned in Hot Springs, Arkansas. She claimed Muslims were ordered by the Quran to kill innocent people, and that banning them was necessary to protect her clientele.
"Why would I hand a loaded gun to a Muslim and allow him to shoot lethal weapons next to people his koran commands him to kill?" she wrote in a post on her personal website.
The decision drew outcry from the American Civil Liberties Union (ACLU) and Council on American-Islamic Relations (CAIR), but Ms Morgan claimed business quadrupled in the months following. She later made several appearances on Fox News to discuss gun rights issues.
World news in pictures

Show all 50
In her campaign video, Ms Morgan said she had spent the past six months travelling around Arkansas and talking with people from "all walks of life". She also emphasised her connections to the Tea Party – a libertarian-leaning movement on the fringes of the Republican party. She pledged to reduce the size of government and cut the corporate tax rate if elected.
Ms Morgan has been a vocal critic of Mr Hutchinson, who she accused of "campaign[ing] like a conservative Republican but govern[ing] like a liberal Democrat." In a Facebook post announcing her bid, she criticised Mr Hutchinson for meeting with a gun control advocacy group, and for opposing a bill that would have prevented transgender children from using the bathroom of their choice.
"If you are a Conservative, a Republican, you should be outraged," she wrote. "If not, you aren't paying attention."
Register for free to continue reading
Registration is a free and easy way to support our truly independent journalism
By registering, you will also enjoy limited access to Premium articles, exclusive newsletters, commenting, and virtual events with our leading journalists
Already have an account? sign in
Join our new commenting forum
Join thought-provoking conversations, follow other Independent readers and see their replies