Jared Kushner to meet with Senate intelligence committee staff amid mounting Russia probes
Mr Kushner has been named a "person of interest" in the special counsel's investigation into Russian meddling in the 2016 US election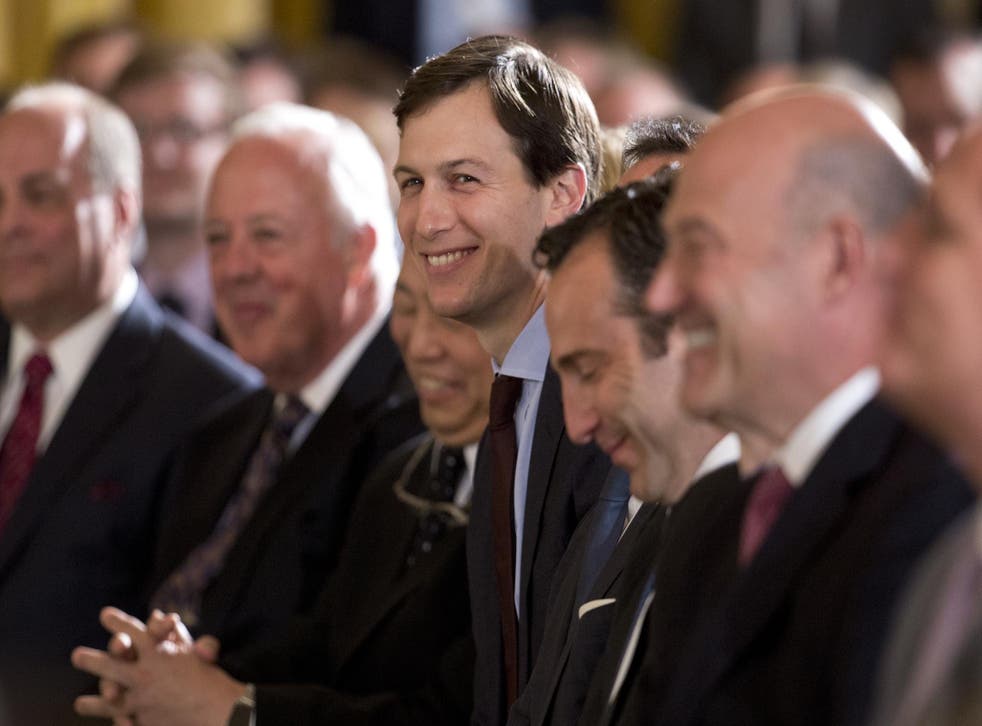 Jared Kushner in the coming days is reportedly expected to meet with Senate Intelligence Committee staff, who are likely to ask Donald Trump's son-in-law and adviser about his interactions with a Russian official.
The meeting comes amid mounting investigations into whether Trump campaign advisers colluded with the Russian government to influence the 2016 US election.
Mr Kushner, 36, who is married to Mr Trump's eldest daughter, has been named a "person of interest" in special counsel Robert Mueller's probe, and is believed to have significant information relevant to investigators.
Mr Mueller was appointed by the US Justice Department to oversee the Russia probe.
Senator Angus King, who is a member of the intelligence committee, told CNN that Mr Kushner will have a face-to-face meeting with panel staff as early as next week.
Unlike former Trump aides Michael Flynn and Paul Manafort, Mr Kushner is not considered a subject of the Russia inquiry.
Kushner met at least once in December with the Russian ambassador to the US, Sergey Kislyak, and he also met last year with a Russian banker, Sergey Gorkov.
The biggest names involved in the Trump-Russia investigation

Show all 17
He also reportedly attempted to establish a "back-channel" line of communication between Russia and Donald Trump's presidential transition team.
Back-channel diplomacy refers to unofficial but direct, high-level communications that bypass formal channels, according to "Safire's Political Dictionary," and has been used when Washington lacks formal ties with another government that it wants to speak with.
The White House has downplayed these revelations about Mr Kushner, saying it was common for officials to establish back-channel communications – even though Mr Trump was not president at the time, meaning his son-in-law had no official role yet in the government.
During a Senate Intelligence Committee hearing this week, former FBI chief James Comey testified that the primary risk of arranging a back-channel "is obvious".
"You spare the Russians the cost and effort to break into our communications channels by using theirs," Mr Comey said. "You make it a whole lot easier for them to capture all of your conversations. Then to use those to the benefit of Russia against the United States."
Mr Trump fired Mr Comey last month, which the ex-FBI director suggested on Thursday may have been because of the way he was conducting the Russia investigation.
Join our new commenting forum
Join thought-provoking conversations, follow other Independent readers and see their replies