Jared Kushner faces derision and calls of 'Lock her up' after registering to vote as a woman for eight years
The White House adviser made a simple clerical error, but he also is responsible for some pretty importantustoff in Washington
Clark Mindock
New York
Friday 29 September 2017 15:00 Comments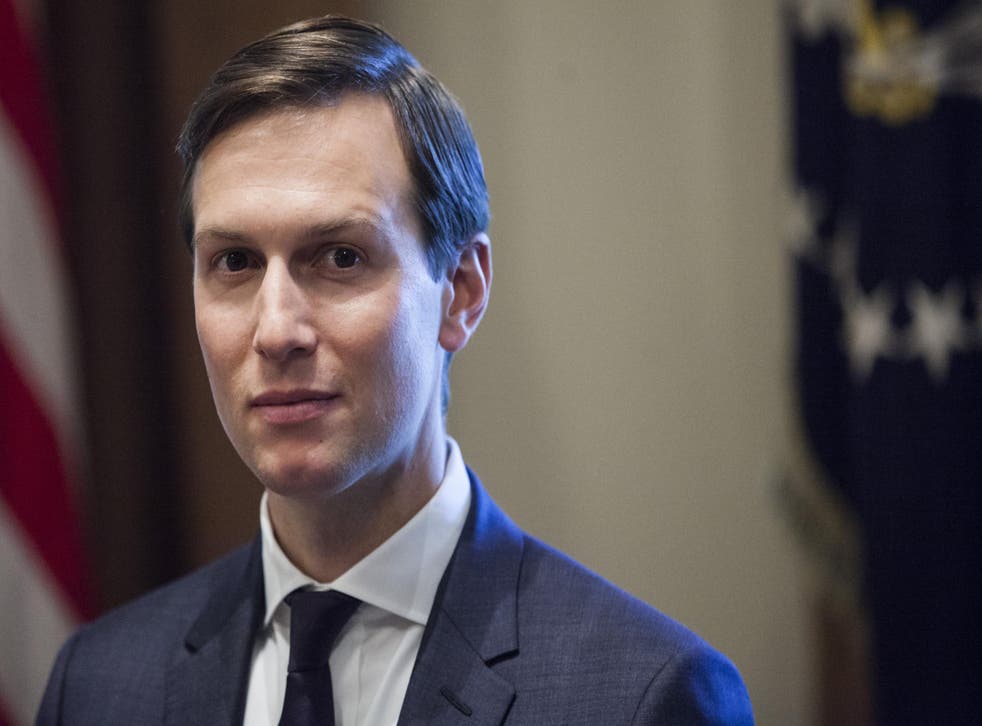 Citizens of the internet seems to think it's just charming that senior White House adviser Jared Kushner has been voting as a woman for years.
Mr Kushner, in his voter registration forms filed in New York, appears to have accidentally checked off that he is a woman instead of a man in 2009, and the internet has been all too eager to poke fun at the clerical error from a man who works in a west wing that oozes masculinity.
The former real estate developer, and son-in-law of Donald Trump, joined the White House earlier this year, and has amassed quite the list of responsibilities. Mr Kushner is tasked with negotiating peace in the Middle East, fixing the opioid crisis, updating technology in the US government, developing criminal just reform policies, and with developing trade policy. In a less official capacity, he is known as a close confidant to Mr Trump who is able to set up meetings with the President, and deeply influence policy.
The biggest names involved in the Trump-Russia investigation

Show all 17
Some are concerned that he has such a large workload, since, as Wired, which first noted the registration put it: "the former real estate exec has demonstrated repeated difficulty filling out simple, routine forms correctly."
Here's what the internet had to say.
Some were pretty concerned that Mr Kushner has so much on his plate, since he can't even fill out simple forms.
This woman got fresh with a current events reference.
Comedian Samantha Bee got in on the action.
Others satirised Mr Trump's obsession with voter fraud in the 2016 election.
This person joked about allegations that the President is a sexist who doesn't hire women to top positions.
This guy took the opportunity to joke about gender disparity in America.
So did this woman.
Others were supportive of whatever gender Mr Kushner feels comfortable identifying as.
And, finally, some simply pointed out that making fun of Mr Kushner for registering to vote as a woman may be a bit insensitive.
Register for free to continue reading
Registration is a free and easy way to support our truly independent journalism
By registering, you will also enjoy limited access to Premium articles, exclusive newsletters, commenting, and virtual events with our leading journalists
Already have an account? sign in
Join our new commenting forum
Join thought-provoking conversations, follow other Independent readers and see their replies