Jeff Sessions' Justice Department will 'pull back' on suing the police over civil rights violations
Move continues the Trump administration's bonfire of regulations and policies enacted by Barack Obama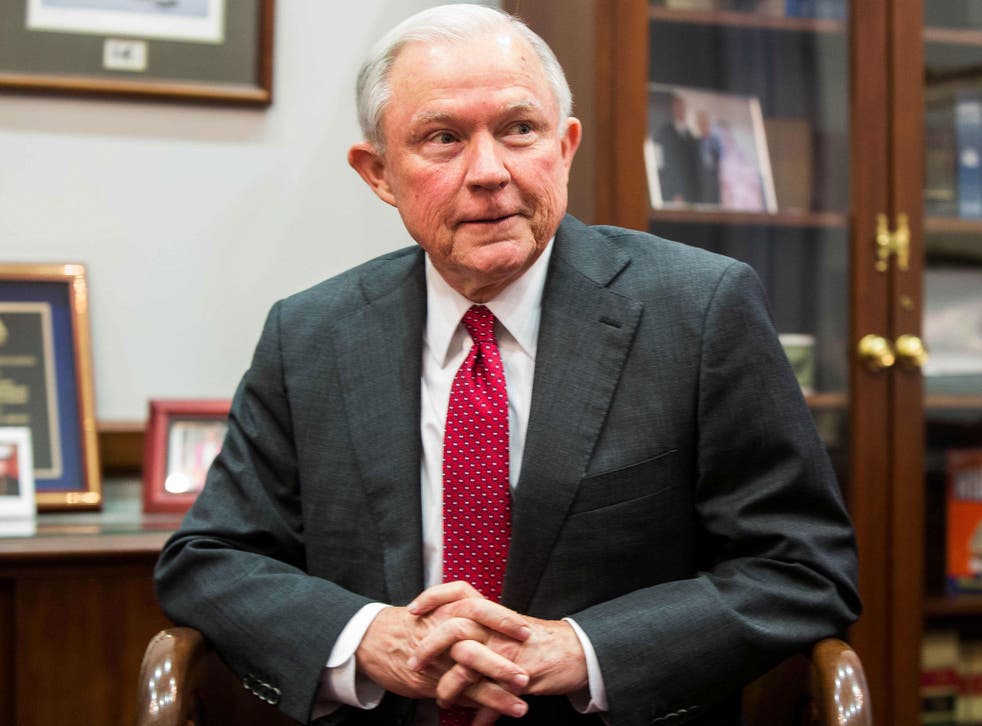 Jeff Sessions has said he will oversee fewer Justice Department lawsuits aimed at local police forces accused of violating the civil rights of minority groups.
Continuing the Trump administration's bonfire of policies enacted under Barack Obama, the new attorney general told his state-level counterparts: "We're going to try to pull back on this".
It comes after Mr Sessions announced he would reverse Mr Obama's plan to phase out government contracts with private prisons. A spokesman said it would restore "flexibility to manage the federal prison inmate population".
The White House is also expecting a federal crackdown on the recreational use of cannabis by Mr Sessions, a shift from policy under the Obama administration which said in 2013 that it would not intervene in states' marijuana laws as long as they kept the drug from crossing state lines, and away from children and cartels.
The controversial orders Donald Trump has already issued

Show all 9
According to NBC, Mr Sessions told state attorneys general: "We need, so far as we can, to help police departments get better, not diminish their effectiveness. And I'm afraid we've done some of that."
The move would not be "wrong or insensitive to civil rights or human rights," he added.
The Obama-era Justice Department opened 25 investigations into police departments and sheriff's offices, NBC said.
It sued the city of Ferguson, Missouri, after officials reneged on an agreement to reform its troubled police department.
The deal between Ferguson and the Justice Department was meant to improve relations between police and the community, including by ensuring officers were properly trained and supervised, after protests and riots that followed the police shooting of teenager Michael Brown in 2014.
Join our new commenting forum
Join thought-provoking conversations, follow other Independent readers and see their replies