John Kelly to resign as Trump's White House chief of staff 'in the coming days', reports say
President's second chief of staff has been serving for 17 months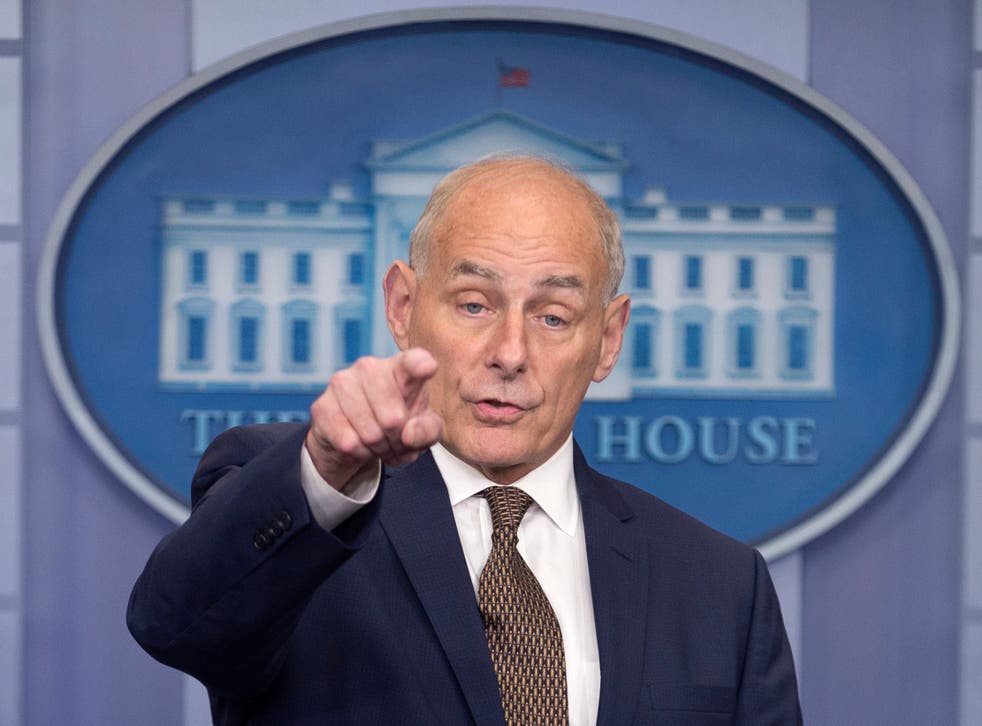 John Kelly is expected to resign from his post as White House chief of staff in the coming days, putting an end to his 17-month tenure at Donald Trump's side.
Mr Kelly and the president he serves have reportedly stopped talking in recent days, in a further souring of a relationship that had previously been rumoured to have been on the rocks and close to breaking.
The latest wave of discontent comes as Mr Trump has become increasingly concerned with a Democratic takeover of the House of Representatives following the 2018 midterm elections, and has reportedly said privately he would like someone else in charge of helping to mould the final two years of his first term, according to CNN.
Mr Kelly is the president's second chief of staff, and was brought in to replace Reince Priebus.
At the offset two summers ago, Mr Kelly was strict in his role and cut down on access to the Oval Office while blocking some people from being able to call in to the White House switchboard.
But, Mr Kelly has been increasingly marginalised in the White House recently, with the president circumventing his chief of staff when he has felt necessary.
Meanwhile, Mr Kelly has reportedly been close to resigning or being fired on numerous occasions.
One of the most notable – and most obvious – incidents that showed Mr Kelly's strained relations with others in the White House came in October, when he reportedly got into a shouting match with national security adviser John Bolton after the latter criticised Department of Homeland Security secretary Kirstjen Nielsen during a meeting in the Oval Office about the border.
Mr Kelly was also criticised for his handling of allegations against former staff secretary Rob Porter, who was accused by two ex-wives of abuse. Mr Kelly initially defended Mr Porter, but ultimately offered changing accounts of his credibility.
President Donald Trump names William Barr as Attorney General nominee
While Mr Kelly has yet to resign or be fired, reports indicate a leading contender to replace him is vice president Mike Pence's chief of staff, Nick Ayers.
Join our new commenting forum
Join thought-provoking conversations, follow other Independent readers and see their replies