Julian Assange: US set to 'seek arrest of Wikileaks founder'
Wikileaks first attracted Justice Department attention in 2010, when it posted stolen documents regarding US war in Iraq
Emily Shugerman
New York
Thursday 20 April 2017 23:13 Comments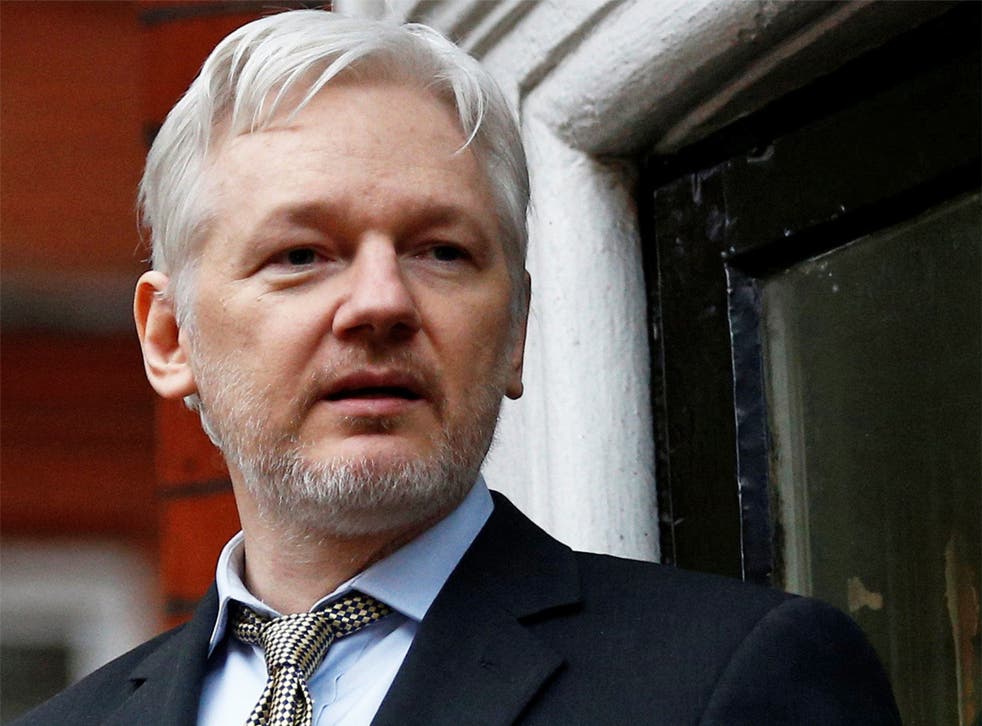 US authorities have prepared charges to arrest the Wikileaks founder Julian Assange, according to CNN.
Wikileaks is known for publicly posting stolen, hacked, or otherwise leaked information on US government activities.
The site first attracted Justice Department attention in 2010, when they posted stolen documents regarding the US war in Iraq. Later, the site published classified NSA documents that revealed the scope of US government intelligence gathering directed at its own citizens.
More recently, the site published documents hacked from the Democratic National Committee headquarters during the 2016 presidential election.
The Justice Department has been unable to build a case against Mr Assange, or any of the more high-profile figures who have leaked to the organisation, until now. Lawyers have found a way around first amendment concerns in the prosecution of Mr Assange, sources tell CNN.
CIA Director Mike Pompeo increased scrutiny on the organisation last week, calling it a "non-state hostile intelligence service" in a speech at the Center for Strategic and International Studies in Washington.
Mr Trump has taken a more mixed view on the site, once proclaiming "I love Wikileaks" at a campaign event.
Assange has currently taken refuge at the Ecuadorian embassy while facing rape allegations filed in Sweden.
It is unlikely that the Ecuadorian government will expel Mr Assange, even if charges are filed in the US. Mr Assange has denied the allegations against him.
Register for free to continue reading
Registration is a free and easy way to support our truly independent journalism
By registering, you will also enjoy limited access to Premium articles, exclusive newsletters, commenting, and virtual events with our leading journalists
Already have an account? sign in
Register for free to continue reading
Registration is a free and easy way to support our truly independent journalism
By registering, you will also enjoy limited access to Premium articles, exclusive newsletters, commenting, and virtual events with our leading journalists
Already have an account? sign in
Join our new commenting forum
Join thought-provoking conversations, follow other Independent readers and see their replies