Lara Trump hired as Fox News contributor
The daughter-in-law previously worked as a senior adviser on Donald Trump's campaign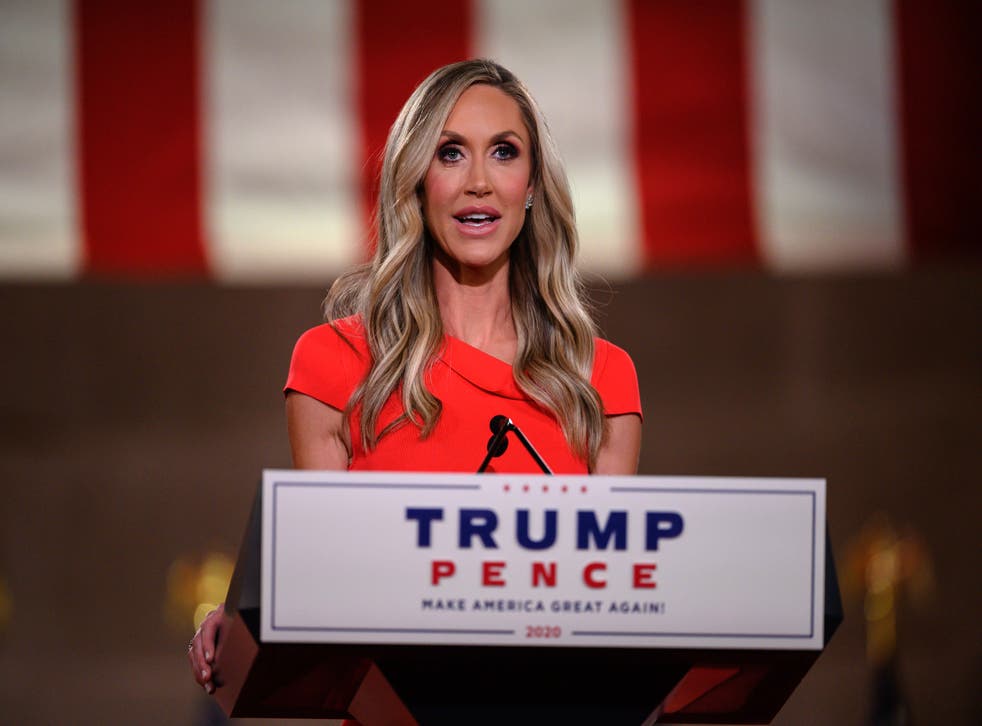 Leer en Español
Lara Trump, the daughter-in-law to former President Donald Trump, has been hired as a new Fox News contributor, it was announced on Monday.
The announcement came during a Fox & Friends segment when the broadcast network invited Mrs Trump on to discuss the rise of migrants crossing the southern border under the Biden administration.
"Let's bring in Lara Trump, former senior advisor for the Trump campaign, and we have a big announcement, she is a new Fox News contributor. Welcome to the family, Lara," host Ainsley Earhardt said.
Mrs Trump responded, "I'm so excited to be joining the Fox family. I sort of feel like I've been an unofficial member of the team for so long."
Then Mrs Trump, who is married to son Eric Trump, went on to joke that security at the network previously asked if "maybe she should get a key" because she was a frequent guest on Fox & Friends and other Fox News shows for the last five years during the Trump presidency.
Read more:
Prior to joining the former president's campaign team, Mrs Trump had no experience working in government. She worked as a pastry chef, personal trainer, and TV producer up until she joined the Trump campaign as an advisor.
Like other members of the Trump family, Mrs Trump has capitalised on her father-in-law's political fame and worked to boost herself among conservative voters.
Recently Mrs Trump has also revealed that she was considering running for US Senate in North Carolina but has made no official decision yet on the move.
When speaking to Newsmax on Saturday, Mrs Trump said a decision on her Senate run could happen "very soon".
"I'm not ready to make an announcement about anything just yet, Carl, but it is something that I am still strongly considering," Mrs Trump told Saturday Report host Carl Higbie. "I would love to represent the people of my home state in North Carolina, but it is as you know a very big decision. It means a lot of changes for our family." 
"We're sort of working things out and I hope to have some to announce very soon," she added.
Former North Carolina Governor Pat McCrory, a Republican, has also revealed that he might consider a Senate run in 2022, which could influence Mrs Trump's decision.
Mrs Trump would be running for Republican Senator Richard Burr's seat if she were to decide to run. The longtime senator has announced he would retire in 2022.
Join our new commenting forum
Join thought-provoking conversations, follow other Independent readers and see their replies