Lindsey Graham jokes about killing Ted Cruz: 'Nobody would convict you'
South Carolina Republican Senator references Mr Cruz's falling popularity in the polls and says he thinks his party has gone 'bats'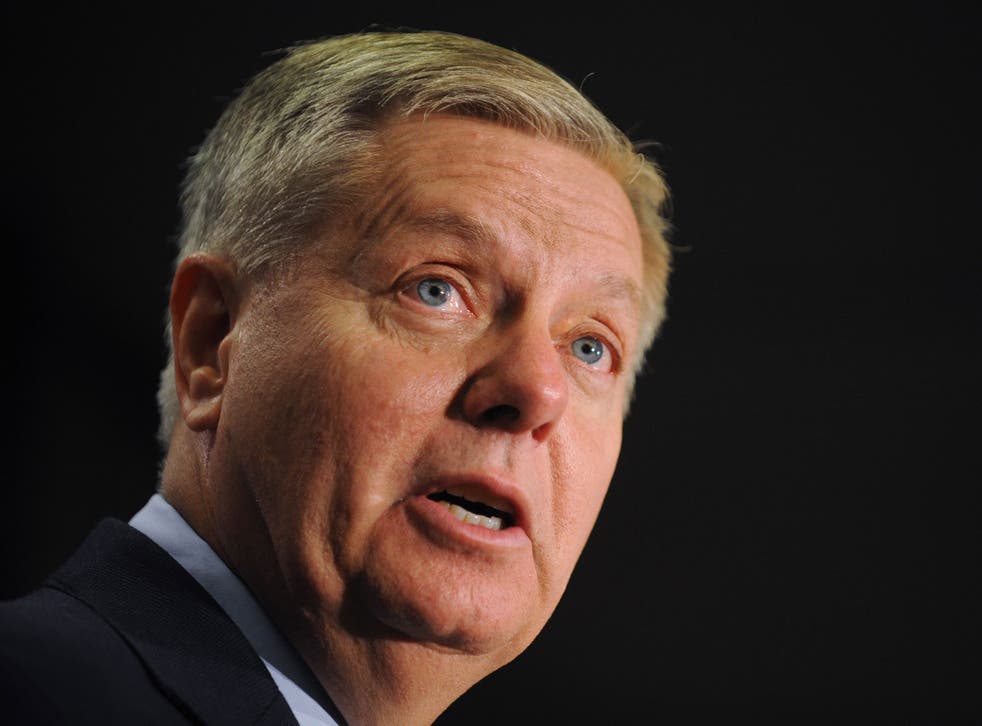 A Republican Senator has made jokes about killing Ted Cruz and the murderer getting away with it, raising questions about the presidential hopeful's popularity within his party.
Just two months after quitting the presidential race himself, South Carolina's Lindsey Graham said he thought his party had gone "bats".
"If you killed Ted Cruz on the floor of the Senate, and the trial was in the Senate, nobody would convict you," the former presidential candidate said at the Washington Press Club Foundation's 72nd Congressional Dinner, as reported by CNN.
A Quinnipiac poll released on Thursday shows that Donald Trump leads Senator Marco Rubio in Florida by 44-28 per cent, while Ted Cuz has just 12 per cent. Behind Mr Cruz are John Kasich at 7 per cent and Ben Carson at 4 per cent.
"The most dishonest person in America is a woman who is about to be president, that can get me. My party's gone bats—crazy," he added, presumably referring to Hillary Clinton.
The Senator, who dropped his presidential bid in late December, also joked that his audience on Thursday night was larger than any of the crowds at his presidential debate.
Mr Graham referenced various controversial comments from his former rivals, like Ohio Governor John Kasich's remarks about women "leaving their kitchens" and Ben Carson having "tried to kill" someone.
Mr Kasich said earlier this week in Virginia: ""Many women who left their kitchens to go out and to go door-to-door and to put up yard signs for me."
Meanwhile, Mr Carson has told various versions of the story about his volatile teenage years, when he allegedly tried to stab a classmate, a friend, or maybe even a cousin, as reported by The Daily Beast.
"How did I lose to these guys?" Mr Graham asked.
Mr Graham was not so jolly about Trump, however, who is leading the Republican polls.
"I don't think he understands what makes America great," he said.
Register for free to continue reading
Registration is a free and easy way to support our truly independent journalism
By registering, you will also enjoy limited access to Premium articles, exclusive newsletters, commenting, and virtual events with our leading journalists
Already have an account? sign in
Register for free to continue reading
Registration is a free and easy way to support our truly independent journalism
By registering, you will also enjoy limited access to Premium articles, exclusive newsletters, commenting, and virtual events with our leading journalists
Already have an account? sign in
Join our new commenting forum
Join thought-provoking conversations, follow other Independent readers and see their replies