Marcia Fudge confirmed as first Black woman to be housing secretary in more than 40 years
Ohio congresswoman said 'major reason' Joe Biden won election was support of African American women
Andrew Buncombe
Seattle
Wednesday 10 March 2021 18:30 Comments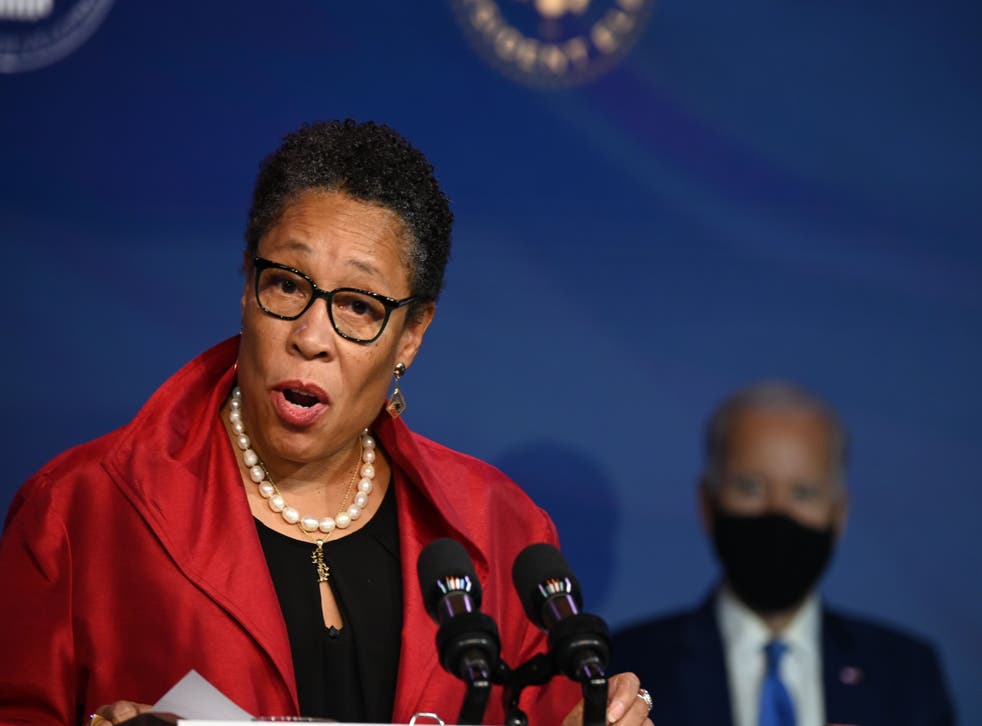 Ohio congresswoman Marcia Fudge has been confirmed as the first Black woman to head the department of housing and urban development in more than 40 years.
The 68-year-old Democrat, who represents Ohio's 11th congressional district, which includes part of the city of Cleveland, was confirmed 66-34 by the Senate, and secured the support of a number of Republicans as well as senators from her own party.
Among those who backed her for the position was Republican minority leader Mitch McConnell.
During her confirmation hearing earlier this year, Ms Fudge vowed to become a member of Joe Biden's cabinet who would actively fight inequality.
Read our US politics live blog
She said the nation's long history of a discriminatory housing policies - so-called redlining in which banks refuse to lend to Black borrowers - had helped make minority communities poorer and less safe.
"A former mayor of Warrensville Heights, Ohio, and past Chair of the Congressional Black Caucus, Congresswoman Fudge is a longtime champion of affordable housing, urban revitalisation, infrastructure investment, and other reforms to enhance the safety, prosperity, and sustainability of American communities," Mr Biden said when he nominated her for the job.
Joe Biden gives charged speech on campus sexual assault
The role leading HUD was previously held by Ben Carson, who is also African American.
The Washington Post said Ms Fudge is expected to reinstate a 2013 rule aimed at barring the housing industry from enacting policies that have an adverse effect on Black and Latino people. It said she was also set to reinstate another Obama-era regulation requiring communities to identify and address barriers to racial integration.
Last year, Ms Fudge said in an interview with Politico that traditionally HUD was one of the few places to which people were appointed.
"As this country becomes more and more diverse, we're going to have to stop looking at only certain agencies as those that people like me fit in," she said. "You know, it's always 'we want to put the Black person in Labour or HUD'."
She added: "When you look at what African-American women did in particular in this election, you will see that a major part of the reason that this Biden-Harris team won was because of African-American women."
Register for free to continue reading
Registration is a free and easy way to support our truly independent journalism
By registering, you will also enjoy limited access to Premium articles, exclusive newsletters, commenting, and virtual events with our leading journalists
Already have an account? sign in
Join our new commenting forum
Join thought-provoking conversations, follow other Independent readers and see their replies