Melania Trump's approval ratings beats her husband for the first time
The First Lady's approval rating has soared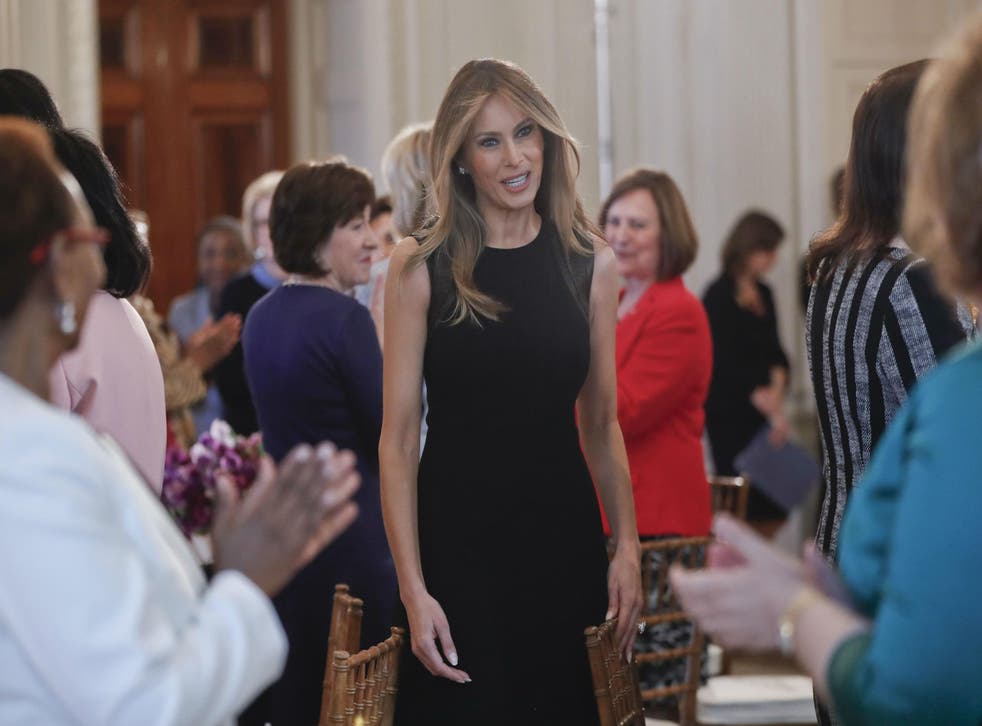 There may very soon be another dynamic coursing through the West Wing - envy.
A new poll has shown that the popularity of Melania Trump has soared in recent weeks, so much so that it has not surpassed that of her husband.
The poll released this week by CNN shows that around 52 per cent of Americans now have a favourable view of the First Lady, a jump from just 36 per cent prior to Donald Trump's inauguration.
In a contrast, Mr Trump's approval rating has continued to slide. A national survey released at the end of February by Quinnipiac University found that just 38 per cent of the public approved of Mr Trump, while 55 per cent disapproved.
The poll found that Ms Trump's popularity's varied according to educational profile. Just 46 per cent of women with degrees view her favourably, while women without degrees have a 55 per cent favourability.
Melania Trump arrives ahead of Trump address
Her popularity among men without degrees has jumped to 72 per cent.
Among those men with degrees, it stands at 62 per cent.
The poll found that the results of people's views of the First Lady largely run along party lines, with 86 per cent of Republicans giving her the thumbs up, compared to just 22 per cent of Democrats.
That difference is a lot wider that it was for Michelle Obama, who in April 2009 had a favourable rating of 93 per cent among Democrats and 50 per cent among Republicans.
When Hillary Clinton was first lady in 1994, 34 per cent of Republicans viewed her favourably, compared with 85 per cent of Democrats -numbers more comparable to Ms Trump's.
Join our new commenting forum
Join thought-provoking conversations, follow other Independent readers and see their replies