Michael Flynn may have turned on Donald Trump and become FBI informant, says security analyst
The retired army general was forced to step down after it emerged he had spoken with Russian ambassador Sergey Kislak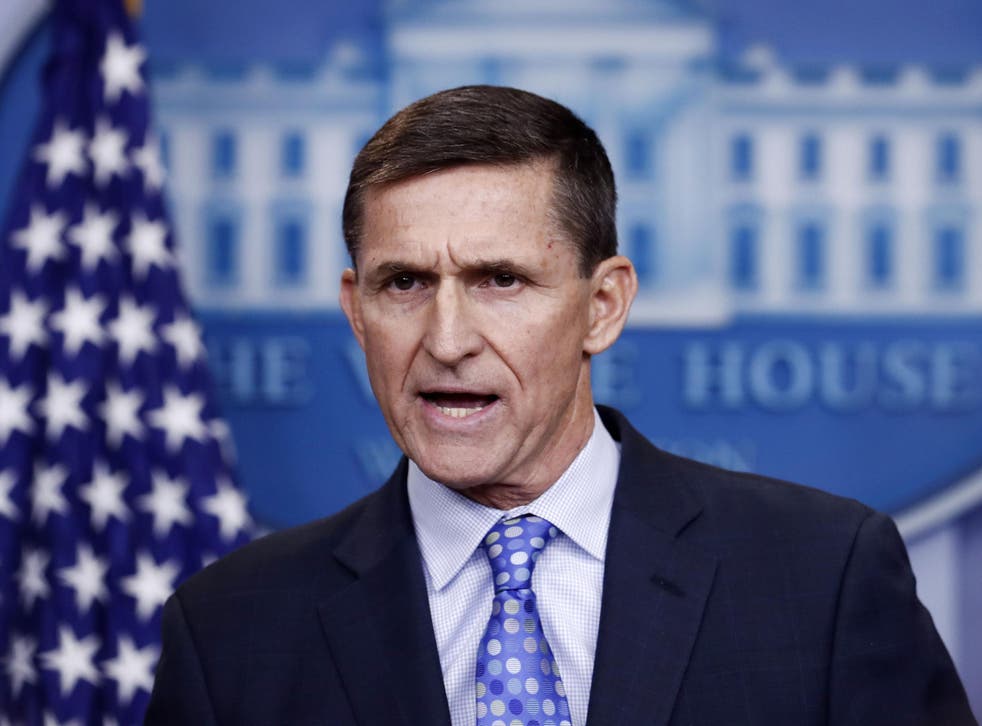 Donald Trump's first choice for National Security Adviser may have turned on the US leader to become an FBI informant, a former Department of Homeland Security official has suggested.
Juliette Kayyem said her sources indicate that Michael Flynn has drifted into the shadows because he may "have a deal" with the Bureau.
The retired US army lieutenant general stepped down in mid-February after it emerged he lied about his contact with Russian ambassador Sergey Kislyak.
Ms Kayyem, currently an International Security lecturer at the John F Kennedy School of Government at Harvard, was speaking as part of a six-way CNN conversation on the members of Mr Trump's inner circle due to testify on Russia links to the House Intelligence Committee.
FBI director James Comey, National Security Agency director Michael Rogers and former Trump campaign chair Paul Manafort will give evidence, but there has been no mention of Mr Flynn.
"It's not that interesting to me because I don't think they'll be under oath," said Ms Kayyem."What is interesting, is the one name not mentioned is a name I mention often on this show: Mike Flynn, the former national security adviser.
"It is starting to look like, from my sources and from open reporting, that Mike Flynn is the one who may have a deal with the FBI and that's why we have not heard from him for some time."
General Flynn has not commented on the possibility of a deal.
Ms Kayyem later backtracked slightly and said on Facebook: "To be clear, I did not say on this segment that I have any confirmation that he is actually cooperating or that I have talked to anyone who does. My informed analysis of this case is based on my years of experience in the national security arena."
But his spokesman has denied that he discussed the removal of Turkish cleric Fethullah Gulen from the US with an extradition process. The exiled cleric faces attempted coup charges in his homeland.
Donald Trump says 'the leaks are real, the news is fake' in response to Michael Flynn resignation
James Woolsey Jr, a former CIA director, said the General Flynn met with senior representatives of President Recep Erdogan's government in the run-up to the US election on behalf of his Flynn Intel Group.
Mr Woolsey claimed he walked in on Mr Flynn and Turkish officials discussing the removal of Mr Gulen - a former ally and now rival of Turkey's President Recep Tayip Erdogan.
General Flynn's spokesman Price Floyd, however insisted: "No such discussion occurred."
When asked by The Independent for comment, Price Floyd said: "No".
Join our new commenting forum
Join thought-provoking conversations, follow other Independent readers and see their replies