New York Attorney General investigating Trump Foundation 'to make sure it's complying with laws'
Eric Schneiderman told CNN he was 'concerned that the Trump Foundation may have engaged in some impropriety'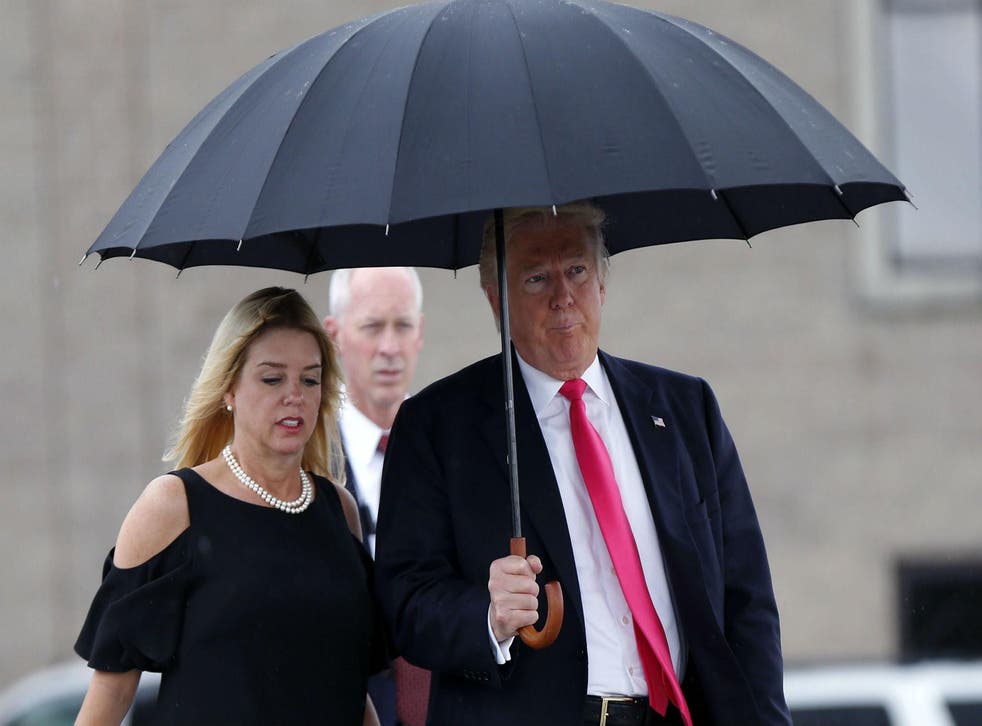 New York Attorney General Eric Schneiderman has said his office is investigating the Donald J Trump Foundation, "to make sure it's complying with the laws governing charities in New York."
Mr Schneiderman, a Democrat and supporter of Hillary Clinton, told CNN on Tuesday that he had opened the probe into the Republican presidential nominee's charitable foundation in his "capacity as regulator of non-profits in New York state," adding: "We have been concerned that the Trump Foundation may have engaged in some impropriety from that point of view."
The New York Attorney General's office is already managing a $40m fraud lawsuit against Trump University. Mr Trump has previously accused Mr Schneiderman of "trying to extort" him over the allegations from former students against his controversial business school.
The new investigation is reportedly tackling several issues surrounding the property mogul's charity, such as the $25,000 campaign donation it made to Florida Attorney General Pam Bondi, after her office said it was considering joining the New York legal action against Trump University. Charities are banned from making political donations under US tax law.
Soon after receiving the donation from the Trump Foundation in 2013, Ms Bondi's office declined to participate in the lawsuit. The Associated Press has reported that Ms Bondi personally solicited the contribution from Mr Trump, but her office also insists the timing was coincidental, and that Ms Bondi was then unaware that her office had received consumer complaints regarding Trump University.
US election 2016: the race for the White House in pictures

Show all 12
Mr Trump was recently fined $2,500 by the IRS for making the political donation through his charity, which his campaign has claimed was a simple clerical error. Ms Bondi spoke in support of the Republican nominee at the GOP Convention in Cleveland in July.
Also on Tuesday, 16 Democrats from the House Judiciary Committee signed a letter to US Attorney General Loretta Lynch, urging her to investigate the circumstances of Mr Trump's campaign contribution to Ms Bondi to determine whether it violated federal bribery laws. "These payments may have influenced Mrs. Bondi's official decision not to participate in litigation against Mr. Trump," the letter reads.
In a statement, Mr Trump's spokeswoman Hope Hicks insisted the Democrats' claims were "totally ridiculous and false," describing the letter as "a politically motivated attempt to distract from all of Hillary Clinton's issues."
Mr Schneiderman's investigation will also look into other spending by the Trump Foundation, such as its $20,000 payment for a six-foot portrait of Mr Trump, which President Barack Obama singled out for scorn in a speech on Tuesday. Like campaign donations, such purchases are also forbidden for charities under IRS rules.
In his extensive reporting on the Trump Foundation and its activities, the Washington Post's David Fahrenthold has called into question many of Mr Trump's claims about his generosity, finding, for example, that the GOP nominee himself has not personally donated to the Foundation since 2008.
Join our new commenting forum
Join thought-provoking conversations, follow other Independent readers and see their replies