New York Times hits back at 'desperate, inept apprentice' Donald Trump
Paper responds with blistering editorial after week of criticism from US President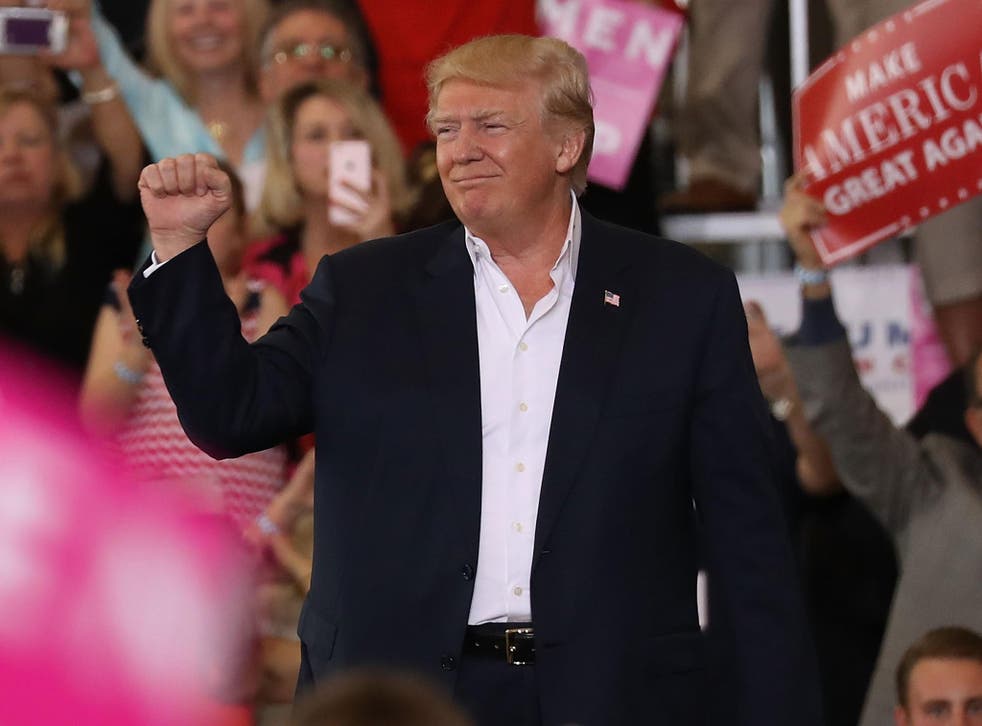 The New York Times has hit back at Donald Trump in a scathing editorial that accuses the US President of being desperate, incompetent and "an apprentice".
After a week in which the Republican leader was rocked by the resignation of his national security adviser and renewed his assault on the US media, the Times – one of the most common targets of Mr Trump's attacks – responded by criticising his first month in office.
In an article published under the name of its editorial board, the paper said: "It's with a whiff of desperation that President Trump insists these days that he's the chief executive Washington needs, the decisive dealmaker who, as he said during the campaign, 'alone can fix it'."
"What America has seen so far is an inept White House led by a celebrity apprentice."
The paper's editorial team dismissed Mr Trump's claims he inherited "a mess" from Barack Obama
"Mr Trump is well on his way to creating a mess of his own, weakening national security and even risking the delivery of basic government services", they wrote.
Within his first week in office the Republican triggered a huge backlash over an executive order that banned immigration to the US from seven mainly-Muslim countries. He has also issued a raft of other orders on issues ranging from healthcare to business regulations.
"The president confuses executive orders with achievements", the Times said. "Orders are dashed off without input from Congress and the government officials who would implement them," it said.
Trump Inauguration protests around the World

Show all 14
"The White House is a toxic mix of ideology, inexperience and rivalries; insiders say tantrums are nearly as common as the spelling errors in the press office's news releases. [Chief strategist] Steve Bannon writes the president's script, and Reince Priebus, the embattled chief of staff, crashes meetings to which he has not been invited.
"If there is any upside here, it is that the administration's ineptitude has so far spared the nation from a wholesale dismantling of major laws, including the Affordable Care Act, though he may yet kill the law through malign neglect."
Mr Trump has frequently attacked the US media, and the New York Times in particular, for reporting what he claims is 'fake news'. He often takes to Twitter to write early-morning posts criticising the press for negative coverage of him and his team.
The US President tends to refer to the Times as "failing", despite the paper saying it has seen a tenfold increase in subscribers since Mr Trump's election.
On Friday, he called the Times and several other media organisations "not my enemies [but] enemies of the American people".
He made a similar claim at a rally in Florida telling supporter the media was "part of the corrupt system".
"When the media lies to the people I will never let them get away with it", he added.
Join our new commenting forum
Join thought-provoking conversations, follow other Independent readers and see their replies