US anti-missile system operating from golf course in South Korea
The defence system may be fully operational by the end of the year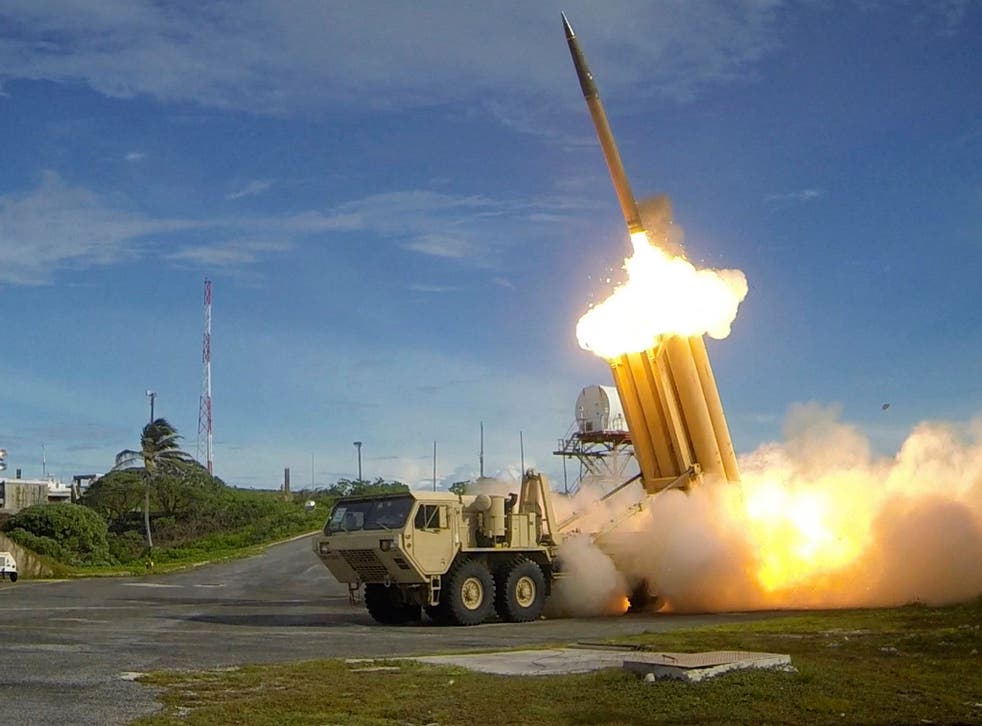 The United States and South Korea say that a controversial American anti-missile system has been installed and is operational at a golf course south of Seoul.
The Terminal High Altitude Defence system, also known as THAAD, reportedly has "early capacity" to protect the region and respond to North Korean nuclear threats, Defence Ministry spokesman Moon Sang Gyun said. It is unclear when the missile defence system will be fully operational but officials had previously said they hope it will be so by the end of the year.
The installation of the systems has angered several groups in the region. China has expressed an uneasiness with THAAD, saying that its powerful radar capabilities hurts Chinese security. Residents living near the golf course where THAAD is installed have also expressed concern that the location puts their lives at risk and makes it a likelier target for North Korean attack. Given the Chinese concerns, some have debated whether the defence systems benefits actually outweigh the potential for strained relations between the US and China.
The United States and their South Korean allies have charged that the THAAD system is a necessary and crucial component to stop or slow down North Korea's weapons testing. The northern country has tested nuclear weapons several times recently, provoking the administration of US President Donald Trump to say that extreme measures could be used if North Korea doesn't stop their nuclear program.
In pictures: North Korea military drill

Show all 8
While Mr Trump hasn't ruled out violence against North Korea, he has also taken the unusual step of indicating that he might be amenable to opening up dialogue with Kim Jong-un in the future while offering equally unusual praise for him. The US president said that he would only meet with the North Korean leader "if it would be appropriate."
The THAAD missile launcher, when complete, will have six truck-mounted launchers that will be capable of firing as many as 48 interceptors to stop approaching missiles.
Join our new commenting forum
Join thought-provoking conversations, follow other Independent readers and see their replies