Angela Merkel defends 'essential' Paris Agreement on climate change
Donald Trump is expected to withdraw the US from the accord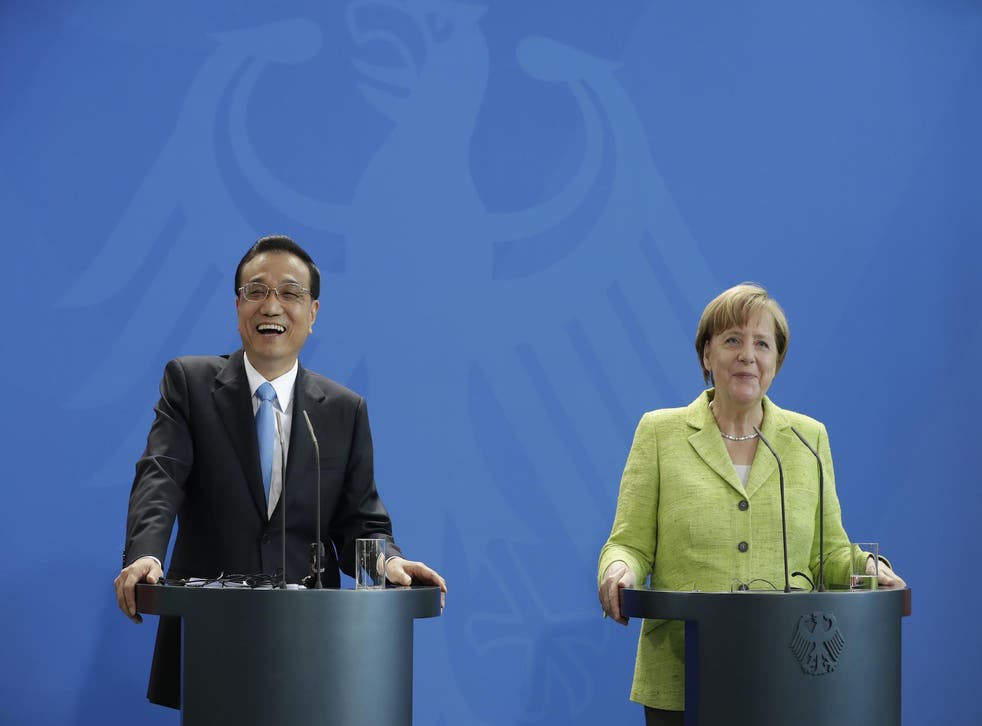 German Chancellor Angela Merkel has described the Paris climate deal as an "essential" pact and said she was pleased that many other governments took the same view.
Ms Merkel's statement comes as several world leaders attempt to lobby Donald Trump into keeping the US in the accord that aims to fight climate change. According to reports, the President is set to announce that he is pulling the country out of the agreement.
EU President Donald Tusk pleaded with Mr Trump on Twitter to not "change the (political) climate for the worse" by withdrawing, while Russian President Vladimir Putin expressed support for the accord, saying it would be less effective without the participation of major countries.
Mr Trump told reporters on Wednesday that he was continuing to hear arguments from both sides of the issue.
On Saturday, Ms Merkel said at the conclusion of a G7 summit in Italy that a debate between leaders over climate had been "very unsatisfying".
"There are no indications whether the United States will stay in the Paris Agreement or not," Ms Merkel said at the time.
Despite recent reports that the US is poised to withdraw from the deal, other countries along with Russia – including India and China – have reaffirmed their commitment to fighting global warming.
Chinese Premier Li Keqiang told Ms Merkel during a meeting that China will "continue to implement promises made in the Paris Agreement, to move towards the 2030 goal step by step steadfastly."
"But of course, we also hope to do this in cooperation with others," he added.
In the agreement, all countries agreed to work to limit the rise of the global average temperature to well below 2 degrees Celsius (3.6 degrees Fahrenheit).
Representatives from 196 nations also agreed to adopt green energy sources and cut down on emissions of carbon dioxide and other greenhouse gases.
The US is currently one of the largest emitters of carbon dioxide in the world. Scientists say that Earth is likely to to be affected by more dangerous levels of warming even sooner if the US pulls back from its pledge to cut carbon dioxide pollution.
Join our new commenting forum
Join thought-provoking conversations, follow other Independent readers and see their replies