President Donald Trump: The countries celebrating the billionaire's election win
Leaders in Egypt, South Sudan and Israel seem pleased. Ireland, Mexico and Germany: not so much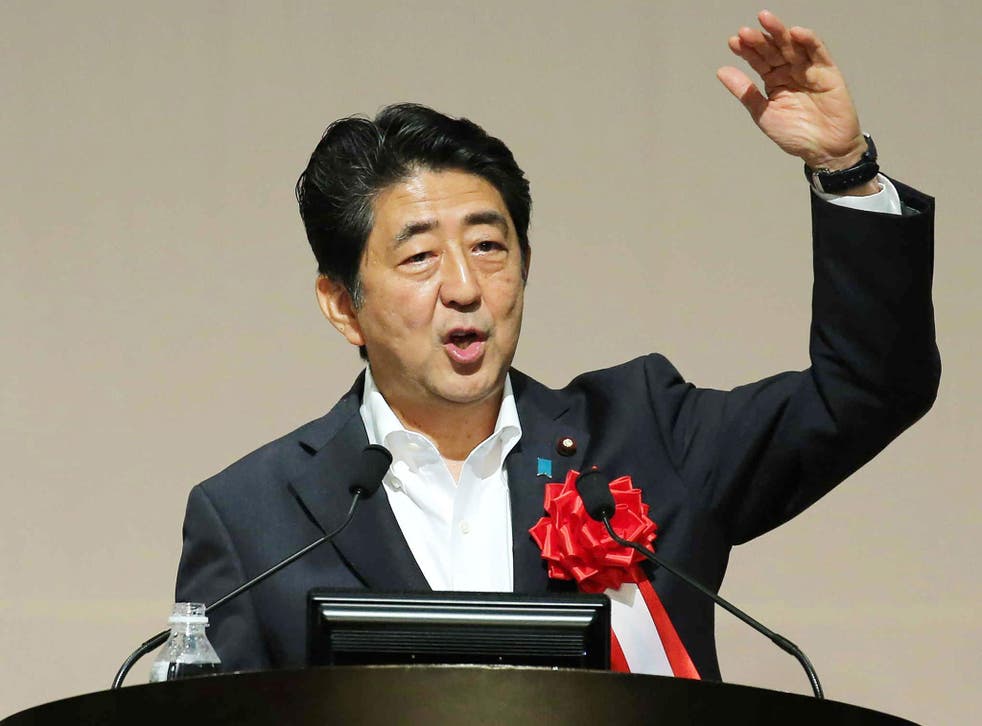 Most of the world's leaders are congratulating Donald Trump's resounding election victory in a show of careful diplomacy.
Follow the latest US election news and updates live
But a sizable number are unreservedly celebrating and have made that publicly clear.
These are the states that are, and some that clearly are not, making a party out of the right-wing isolationist's triumph.
Russian parliament bursts into applause upon announcement of US election result
Russia
President Vladimir Putin, who has repeatedly returned the property tycoon's flattery over the years, was quick to congratulate Mr Trump in a telegram.
MPs broke into loud applause when foreign affairs committee member Vyacheslav Nikonov announced the US election result and congratulated "all of you on this".
President Donald Trump life in pictures

Show all 16
Japan
Prime Minister Shinzo Abe sent his "heartfelt congratulations".
The Liberal Democrat Party president, who is viewed internationally as a right-wing nationalist, said: "As a very successful businessman with extraordinary talents, not only have you made a great contribution to the growth of the US economy, but now as a strong leader, you have demonstrated your determination to lead the United States."
Egypt
President Abdel Fattah al-Sisi previously said the ex-TV personality would "without a doubt" make a strong leader.
His statement said he phoned Mr Trump to congratulate and that he wanted more "cooperation and coordination" between the nations.
Cairo receives more than $1bn dollars annually in US military and economic aid ever since the country's Israel peace treaty was signed in the 1970s.
Egyptian MP Margaret Azer meanwhile said Mr Trump's win is the end of Isis.
Malaysia
Prime Minister Najib Razak applauded an "extraordinary victory" and said Americans who want domestic interests and "welfare" and less time spent on "foreign interventions" have "won Mr Trump the White House".
Hungary
Prime Minister Viktor Orban, who praised Mr Trump's immigration policies in July, hailed the victory as "great news" that "democracy is still alive".
Secrety of State Hillary Clinton has criticised anti-migration leader Mr Orban for weakening his country's democratic system.
Israel
Education Minister Naftali Bennett, a key player in Prime Minister Benjamin Netanyahu's ruling coalition, hailed Mr Trump's victory as marking an end to proposals for a Palestinian state.
South Sudan
Minister of Information and government spokesman Michael Mukuei said Mr Trump "will be better after all" for his nation.
Mr Makeui, from the world's youngest but war-torn nation, said: "I really doubt President Obama had any clear policy for South Sudan other than to destroy it. So we definitely expect better relations with Trump."
And those countries that are not seeing much to celebrate...
Germany
Germany foreign minister Frank-Walter Steinmeier said the election outcome was "different than most people in Germany would have wanted, but of course we have to respect it."
He said the victory means "nothing is going to get easier. A lot will get harder".
UK
Only two days ago, Prime Minister Theresa May suggested she disapproved of the way Mr Trump conducted his campaign.
In a moderate statement today, Mrs May said: "I look forward to working with President-elect Donald Trump, building on these ties to ensure the security and prosperity of our nations in the years ahead."
Ireland
The country has close ties with the Clintons. Irish Times columnist Fintan O'Toole wrote on Wednesday: "The republic of Washington, Jefferson, Lincoln and Roosevelt is now the United Hates of America."
France
President Francois Hollande, who once said Donald Trump makes him want to retch, said the result "opens a period of uncertainty".
Mexico
"It's DEFCON 2," said Mexican analyst Alejandro Hope. "Probably something as close to a national emergency as Mexico has faced in many decades."
The country's peso has fallen by 22 years in the aftermath of the result. At the time of writing, there has been no word of a congratulations from leader Enrique Peña Nieto who has locked horns with Mr Trump over 'that wall'.
Join our new commenting forum
Join thought-provoking conversations, follow other Independent readers and see their replies