Donald Trump asks to postpone fraud trial until after his inauguration
'There was always a possibility this would happen'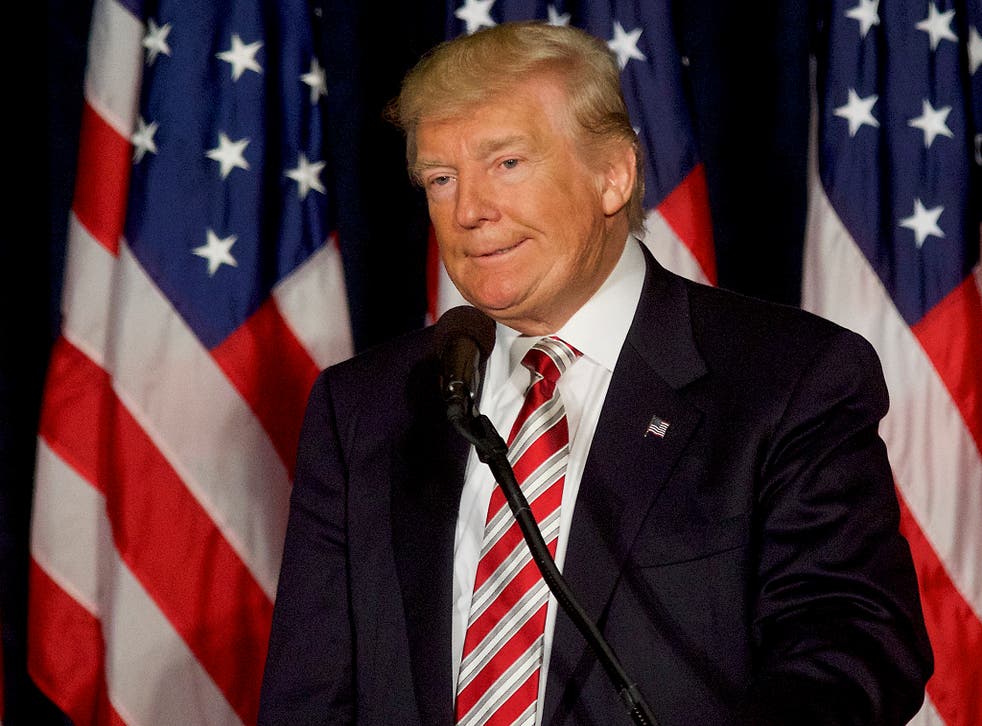 Lawyers for Donald Trump have asked to delay a fraud trial he faces until after his inauguration, arguing that the President-elect is now too busy to deal with the case.
Mr Trump is named as a defendant in the class-action lawsuit brought in 2010 by customers of Trump University, who argue that real estate courses they participated in did not deliver what was promised.
Experts say it is unprecedented for a President-elect to be facing such allegations. If he loses the case, Mr Trump faces paying out tens of thousands of dollars.
Trump: We're going to deport millions
Mr Trump's attorney Daniel Petrocelli has now told a judge in the case that the President-elect is seeking a postponement, according to USA Today.
Asked for his grounds for doing so, the lawyer replied: "In view of Mr. Trump's election as President of the United States, your honor."
Speaking outside the courtroom, Mr Petrocelli said Mr Trump now had "momentous obligations" to deal with, in order to prepare for "a smooth transition of power" in the White House.
"The nation is just beginning a long healing process, and I think the last thing we need right now is to have a trial about events that occurred seven years ago in which President-elect Trump is a personal defendant," he said.
A lawyer for the Trump University students said Mr Trump had already tried to delay the fraud trial once, when it was agreed the hearing would take place after the election was over.
Patrick Coughlin said: "There was always a possibility this would happen. That's why we asked for the trial to begin in August.
"They wanted it to begin after, well, where we are today, so they picked this date. We assumed they wouldn't be making this argument."
He added: "We're ready to go, we don't think this changes anything - he's the President-elect, he's not sitting in office."
Mr Trump repeatedly said he would win the trial during the campaign.
And it became a sticking point in the election itself when the Republican suggested the presiding judge in the case, Gonzalo Curiel, would be biased because his parents were born in Mexico.
Presidents are immune to lawsuits over actions taken as part of their officials duties. But that immunity does not extend to the time before they took office.
Join our new commenting forum
Join thought-provoking conversations, follow other Independent readers and see their replies