More women candidates than ever will run for US governorships and House seats in 2018 midterms
'When you set records for candidates you then set records for women nominees'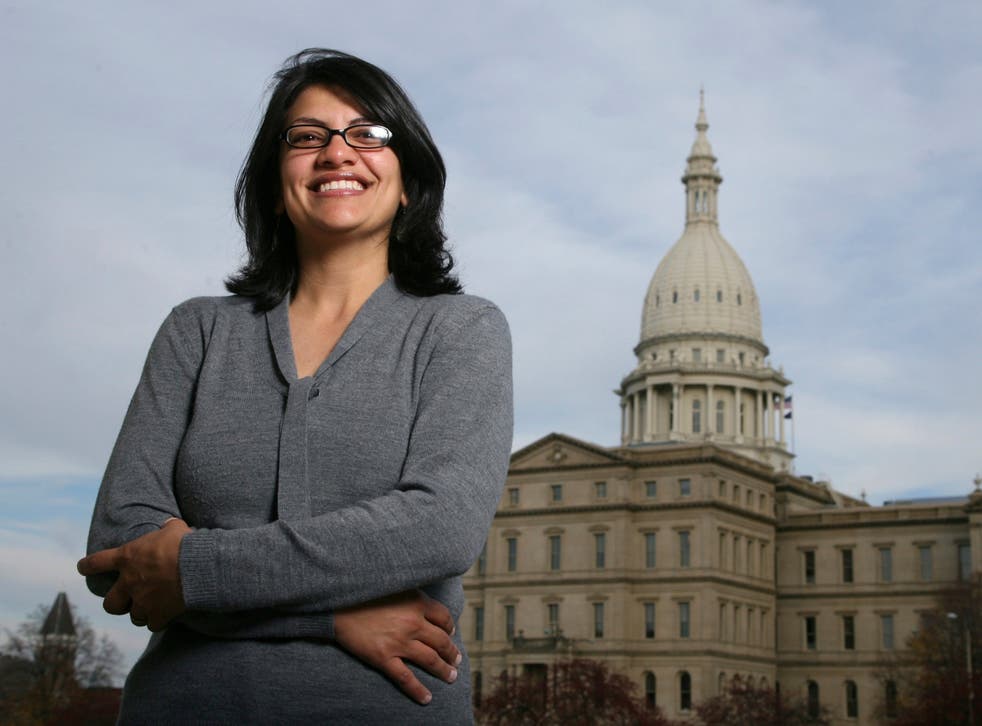 More women candidates than ever before will fight for seats in Congress and for US governorships in November's crucial midterm elections after primaries in four states and a special election in Ohio.
The closely-watched primary day in Michigan, Missouri, Kansas and Washington resulted in record-breaking wins for female candidates. Victories in Kansas, Missouri and Michigan raised the number of female nominees for the House of to at least 182 – the previous record was 167 set in 2016, according to the Centre for American Women and Politics (CAWP).
Furthermore, women broke records for gubernatorial major party nominations with 11 women now running in 2018. According to CAWP, the previous record was set in 1994 with 10.
Debbie Walsh, the director of CAWP, explained that there's been a breakthrough this year where more women candidates have run for elected office.
"The problem has not been women can't get elected, we aren't seeing enough women running," Ms Walsh told The Independent. "This year seeing this breakthrough records of women candidates – and now as we would expect, when you set records for candidates you then set records for women nominees."
Ms Walsh explained that there's a number of systemic factors that have contributed to preventing some women from running for office and that there's "no single reason". Women face a number of hurdles, like being less likely to be recruited to run for office by their own party, having fewer financial resources and "money networks" as influenced by a gender pay gap and not seeing themselves represented in elected positions.
"Women bring different set of life experience to their elected positions." Ms Walsh said. "Everyone brings their life experiences to whatever they do. Because of that they see issues differently and have different priorities." She added that women in elected positions tend to view "how issues might affect women differently than men".
In Michigan's gubernatorial primary race, Democrat Gretchen Whitmer defeated candidates, including progressive Bernie-Sanders-endorsed candidate Abdul El-Sayed, who could have been the country's first Muslim governor.
Laura Kelly, a Democratic state senator, won the primary for the governor's race in Kansas. Ms Whitmer and Ms Kelly's Tuesday victories have edged the gubernatorial major party nominations for women to a record-breaking number.
Ms Whitmer will now lead Michigan's first all-female ticket running for statewide office in November. The gubernatorial nominee joins Jocelyn Benson, candidate for secretary of state and Sen. Debbie Stabenow, attorney general candidate.
Among the recent history-making nominee wins include Rashida Tlaib, who won Michigan's Democratic primary to run unopposed for a House seat. Ms Tlaib, who is of Palestinian decent, is poised to become the first Muslim woman to be elected to Congress in history.
Twenty percent of members of the current Congress are women — the most ever — but men still vastly outnumber women in elected offices, but Ms Walsh said the primary results were a reminder that "women have to be in it to win it".
World news in pictures

Show all 50
But as the nation celebrates victories for female nominees it remains important to consider the need for even for even more diversity and ensure that not just women, but women of colour are represented. This year has seen some movement, with black women running for office in record numbers in Alabama..
"Women of colour have a different set of life experiences than white women," Ms Walsh said. "The need for diversity in our elected officials is across the board." She added: "It's critical we're not just talking about bringing more women in the office but that we're also talking about diversity among those women."
Join our new commenting forum
Join thought-provoking conversations, follow other Independent readers and see their replies