Republicans join calls for investigation into Michael Flynn's links with Russia
But many stopped short of calling for independent investigation into President Donald Trump or his administration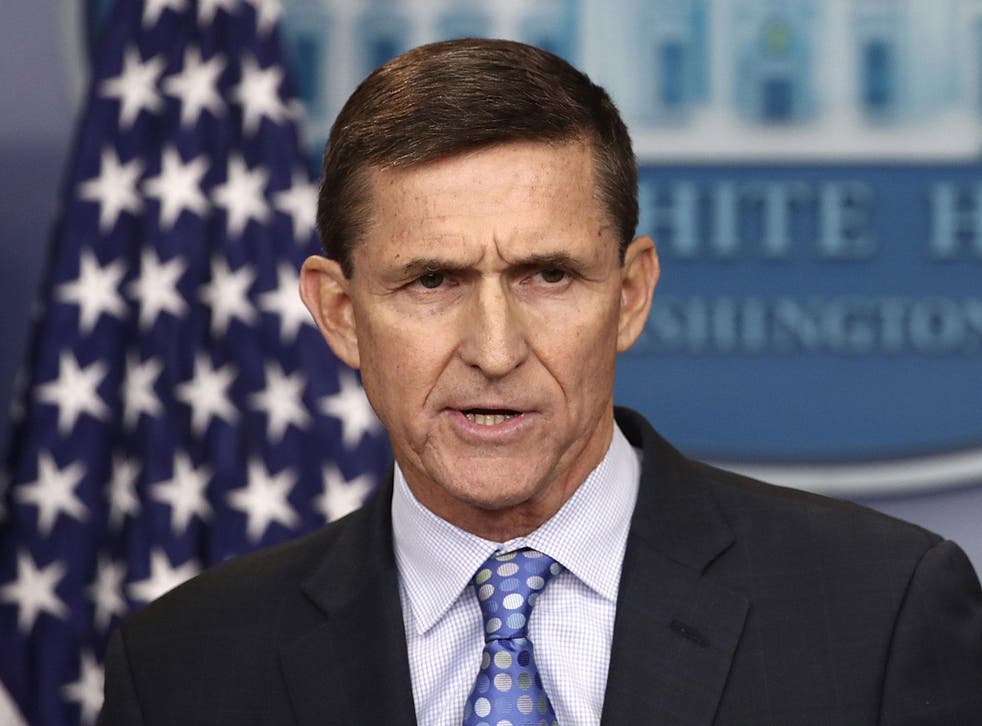 Republicans have joined Democrats' calls for an investigation into former national security adviser Michael Flynn's links with Russia.
Mr Flynn resigned less than a month after taking office over revelations he had spoken to a Russian diplomat about US sanctions before Donald Trump took office.
Senate majority leader Mitch McConnell said it is "highly likely" the Senate intelligence committee will investigate Mr Flynn's discussions.
"I think the fundamental question for us is what is our involvement in it, and who ought to look at it," the Mr McConnell said, CNN reports.
"And the intelligence committee is already looking at Russian involvement in our election. As Senator [Roy] Blunt has already indicated, it is highly likely they will want to take look at this episode as well. They have the broad jurisdiction to do it."
Michael Flynn resigns as national security adviser over Russia row
Roy Blunt, a Republican member of the Senate intelligence committee, has pledged to investigate the issue "exhaustively".
"I think everybody needs that investigation to happen," Mr Blunt told KTRS radio.
He said the Senate intelligence committee had "been given the principal responsibility to look into this, and I think that we should look into it exhaustively so that at the end of this process, nobody wonders whether there was a stone left unturned, and shouldn't reach conclusions before you have the information that you need to have to make those conclusions."
The Senate's second-ranking Republican, John Cornyn, who called for an investigation into Mr Trump's ties to Russia before Mr Flynn resigned, said Senate standing committees with intelligence oversight need to investigate Mr Flynn.
Senator John McCain was also critical of the administration, calling Mr Flynn's resignation a "troubling indication of the dysfunction of the current national security apparatus".
He added: "General Flynn's resignation also raises further questions about the Trump administration's intentions toward Vladimir Putin's Russia, including statements by the president suggesting moral equivalence between the United States and Russia despite its invasion of Ukraine, annexation of Crimea, threats to our Nato allies, and attempted interference in American elections."
The controversial orders Donald Trump has already issued

Show all 9
However, many Republicans stopped short of calling for an independent investigation into their president or his administration.
Several Senate Republicans insisted the Intelligence Committee could look into Mr Flynn's discussions as part of an existing probe into Russia's interference in the presidential election.
The intelligence panel's chairman, Senator Richard Burr of North Carolina, told reporters that "aggressive" oversight would continue "privately. We don't do that in public."
Some House Republicans shrugged off Democrats' calls for an investigation entirely.
Representative Devin Nunes, chairman of the House Intelligence Committee, said that the "real crime" is how Mr Flynn's phone conversations were leaked, echoing a complaint Mr Trump himself made on Twitter.
Senator Rand Paul went so far as to counsel publicly against spending too much time investigating the White House.
"I just don't think it's useful to be doing investigation after investigation, particularly of your own party," Mr Paul said in an appearance on Fox News Radio's Kilmeade and Friends.
"We'll never even get started with doing the things we need to do like repealing Obamacare if we're spending our whole time having Republicans investigate Republicans. I think it makes no sense."
Additional reporting by AP
Join our new commenting forum
Join thought-provoking conversations, follow other Independent readers and see their replies