Former top Bush administration official Richard Armitage will vote for Hillary Clinton over Donald Trump
Armitage is the highest ranking former GOP national security official to publicly endorse Clinton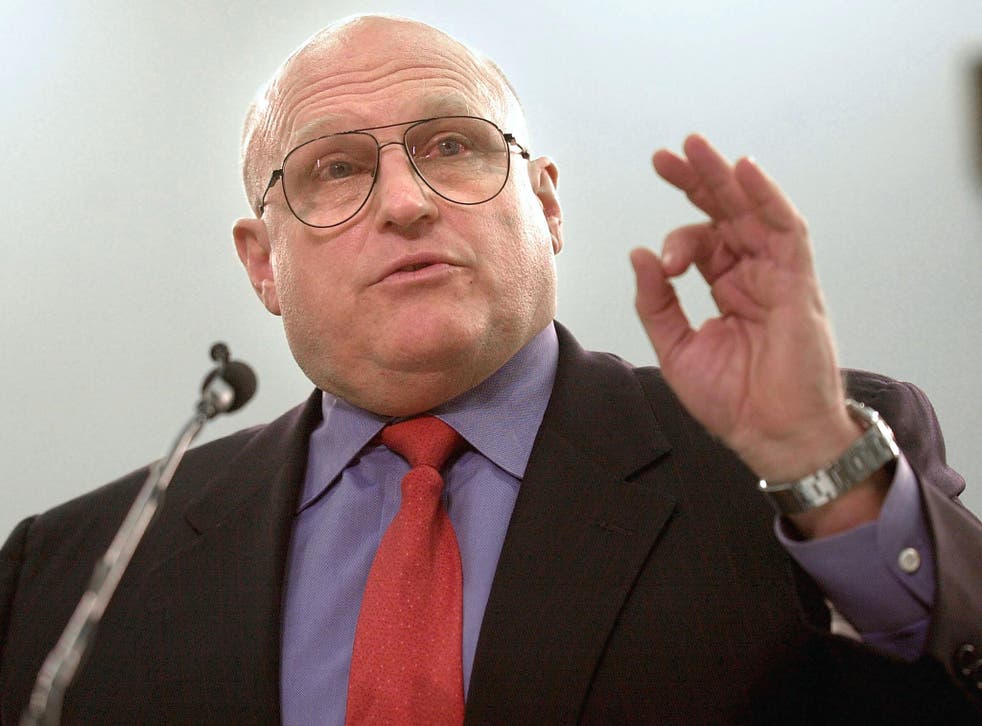 The former deputy Secretary of State under the George W Bush administration, Richard Armitage, has said that he will support Hillary Clinton over Donald Trump come the November general election.
"If Donald Trump is the nominee, I would vote for Hillary Clinton," Mr Armitage, who also served as assistant Secretary of Defence for Ronald Reagan, told Politico. "He doesn't appear to be to be a Republican, he doesn't appear to want to learn about issues. So I'm going to vote for Mrs. Clinton."
Mr Armitage is believed to be the highest ranking former GOP national security officer to have publicly announced their support for Ms Clinton.
Donald Trump on Saudi Arabia, Clintons, Women and LGBT community
Several neoconservative national security figures have announced their disapproval of Mr Trump's candidacy.
A former State Department official also under the second Bush administration, Eliot Cohen, said Ms Clinton was a "lesser evil [than Trump] by a large margin", adding that a Trump presidency would be "an unmitigated disaster for American foreign policy". Mr Cohen said that Mr Trump has "already damaged" US foreign policy through his campaign rhetoric.
A military historian, Max Boot, also expressed his unease at the idea of winning the 2016 election.
"I'm literally losing sleep over Donald Trump," Mr Boot told Vox. "[Clinton] would be vastly preferable to Trump."
Mr Cohen and Mr Boot signed his name to a 2 March open letter released by GOP top national security officials.
"[W]e are unable to support a Party ticket with Mr. Trump at its head," the letter read. "We commit ourselves to working energetically to prevent the election of someone so utterly unfitted to the office."
Join our new commenting forum
Join thought-provoking conversations, follow other Independent readers and see their replies