Rory McIlroy criticised for playing round of golf with Donald Trump
Four-time major winner the latest professional to tee off with the Commander-in-Chief, who used to castigate Barack Obama for spending too much time on the course before taking the job himself
Jon Sharman
Tuesday 21 February 2017 12:28 Comments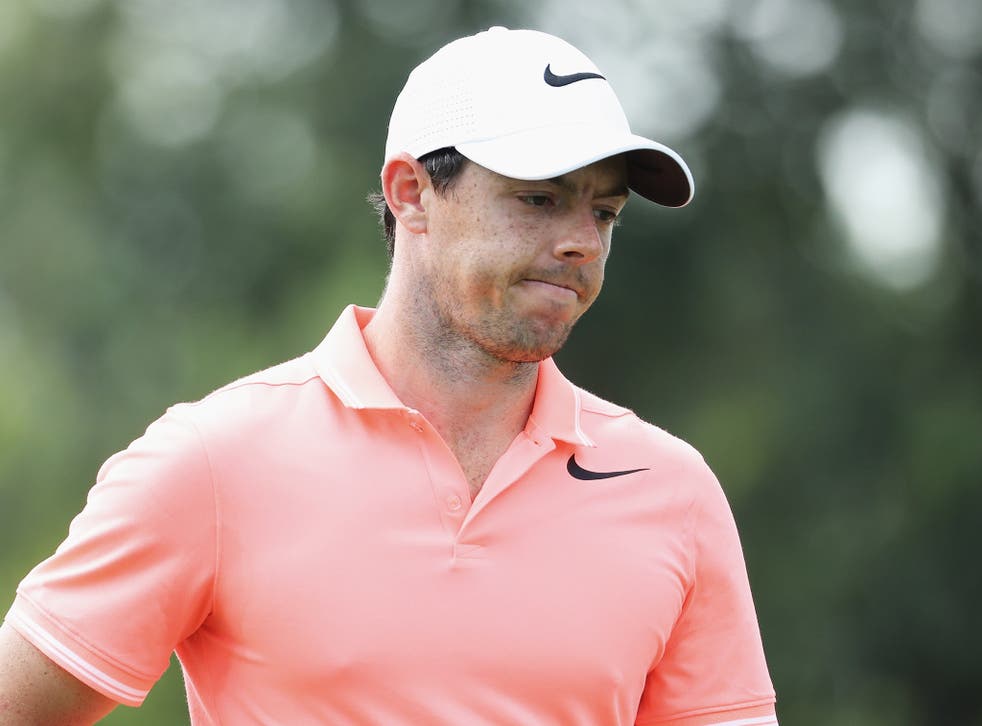 Rory McIlroy has praised Donald Trump's golf skills after they played a round at the Trump International course in Florida.
The four-time major tournament winner teed off with the US President on Sunday and rode in the cart for all 18 holes, despite nursing a rib injury.
He told No Laying Up: "He's a decent player for a guy in his 70s."
White House spokeswoman Sarah Huckabee said on Monday that Mr Trump "intended to play a few holes and decided to play longer".
She added: "He also had a full day of meetings, calls and interviews for the new [National Security Adviser], which he is continuing today before returning to Washington, DC tonight."
The Northern Irish star came in for criticism after the meeting.
One Twitter user said: "There's a white nationalist running the White House. Any normalising of that is appeasement pure and simple."
And another added: "You made a terrible blunder hanging around with this bozo."
Mr Trump has also played golf with Tiger Woods since becoming President, and Ernie Els joined him on his round with Japanese Prime Minister Shinzo Abe.
His affinity for the game, which he has demonstrated often since his inauguration, has prompted criticism from his opponents who point out that he had railed against his predecessor for spending so much time on the golf course.
"Can you believe that, with all of the problems and difficulties facing the US... President Obama spent the day playing golf. Worse than Carter," he wrote in October 2014.
The previous month he wrote: "Can you believe we still have not gotten our Marine out of Mexico. He sits in prison while our PRESIDENT plays golf and makes bad decisions!"
Register for free to continue reading
Registration is a free and easy way to support our truly independent journalism
By registering, you will also enjoy limited access to Premium articles, exclusive newsletters, commenting, and virtual events with our leading journalists
Already have an account? sign in
Join our new commenting forum
Join thought-provoking conversations, follow other Independent readers and see their replies